New York Regulatory Update, $1.7 Million Theft And A New Index Highlight Bitcoin's Week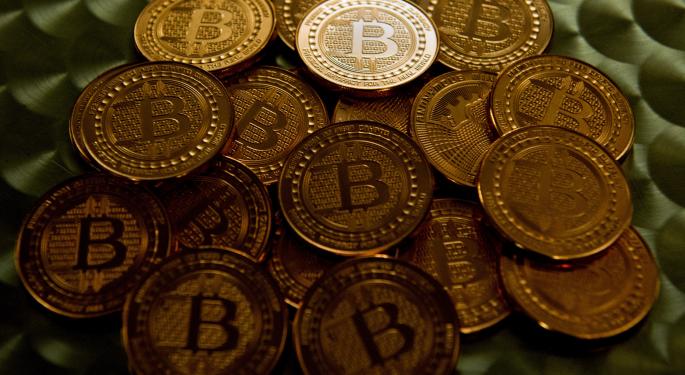 This week's news stories contained a regulatory update, a theft and a new index.
New York Regulators Extend Comment Period
Coindesk reported the New York Department of Financial Services has extended their comment period until the end of October.
The report stated the NYDFS will put out revised regulations that take into account points raised by the bitcoin industry. If those regulations contain material changes, the industry will get another 30 days to comment on them. The comments enabled the NYDFS to understand the industry was interpreting the regulations more broadly than the intended target of financial intermediaries.
Related Link: PayPal Should Use Bitcoin, Not Compete
Overstock Accepting Bitcoin Internationally
The New York Times reported Overstock (NASDAQ: OSTK) will begin accepting bitcoin on its international website beginning September 1.
Overstock was the first publicly traded company to accept bitcoin and is now the first to go international. The article said accepting bitcoin internationally could save companies 8 percent by eliminating the need for currency translation and lowering processing fees.
$1.7 Million Altcoin Exchange Theft
CoinTelegraph reported $1.7 million worth of Altcoin NXT was stolen from the exchange, Bter. Two days later, the report was updated to state that most of the NXT was returned.
Thefts at exchanges are a reminder to all digital currency investors of the risk of being an early adopter. Entrepreneurs are making strides in this area with solutions like BItPay's BitAuth, Coinbase's Vault, Trezor's hardware wallet and BitGo's Multi-Signature wallet.
Payments Industry To Incorporate Bitcoin
The Hill reported Electronic Transactions Association CEO Jason Oxman said member companies "might be more inclined to support virtual currency in the future."
The report said the payments industry learned from the music industry's Napster debacle and that they are trying to take the opposite approach.
Chain Raises $9.5 Million
Fortune reported Chain raised $9.5 million dollars. Chain enables developers to more easily build bitcoin services.
For example, when iOS 8 launches, bitcoin developers will be able to use Chain's services to use bitcoin to pay with the swipe of a finger.
Coindesk Launches Sentiment Index
Coindesk announced it has created a Bitcoin Sentiment Index to track if individuals are optimistic or pessimistic about bitcoin's future. The index asks 85 random iPhone and Android users if they expect an increase in the importance of bitcoin in 12 months.
Disclosure: At the time of this writing, David Smith has a long bitcoin position and owns So What's Bitcoin?
Posted-In: Bitcoin bitcoin weekly recap BitGo BitPay Coinbase TrezorTech Best of Benzinga
View Comments and Join the Discussion!