Exclusive: Tibco CEO Ranadive Talks Business' 3 Top Priorities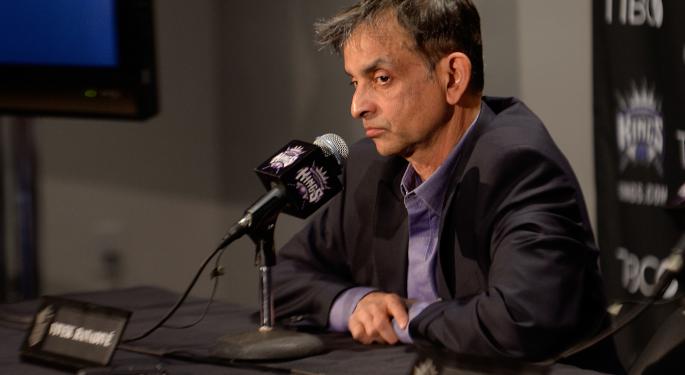 Spotfire is the investor focus for Tibco Software's (NASDAQ: TIBX) growth, but other businesses cannot be ignored.
"If you survey the top 5,000 companies in the work and say, 'What are your priorities?', the top three are integration, analytics and security," said company CEO Vivek Ranadive .
In an exclusive interview with Benzinga, Ranadive discussed his integration business and Tibco's unique approach to security. The analytics offering, Spotfire, was discussed in the first part of this series.
Related: T-Mobile Circuit Breaker On French Buyout
Infrastructure
Counting for half of total revenue, the infrastructure business is reportedly up more than 5 percent, year over year.
Ranadive explained that corporations "spent the last decade putting everything together and making it all work together. Now they are going to spend the next decade blowing it all up because they are going to put some of it in the cloud."
This transition creates demand for Tibco's software.
"Entropy is our friend," he noted. "Whenever something happens like that, then there are more things to integrate."
Showing confidence in his claims, Ranadive stated that "people are discovering that really their business problems tend to be integration problems."
Security
"We are not taking models that other companies are taking," he said, regarding security issues. "They make bigger and bigger locks and people find ways to pick the locks."
Tibco uses a proactive approach to identify threats, by combining its integration and real time analytics software.
"We are looking for patterns, and those patterns could mean something is about to happen," Ranadive said. "Maybe it could be a cyber attack, maybe it could be credit card fraud, maybe your network is going to go down.
"We don't call it security," he added, "but we are actually using fast data to prevent threats and get ahead of the curve."
This is part two of a three-part series. Up Next: Ranadive's comments on Tibco's valuation versus its peers.
View Comments and Join the Discussion!
Posted-In: Spotfire Vivek RanadiveTech Interview Best of Benzinga