Two of Your Favorite Apps Were Hacked Already This Year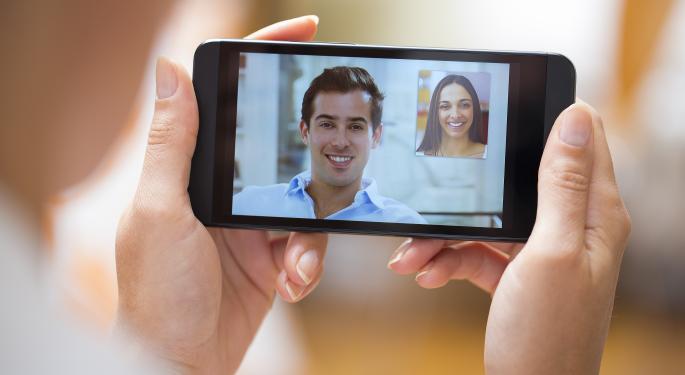 2014 isn't off to a good start for two of the world's favorite apps. Reports have emerged that Skype and Snapchat were hacked.
First Snapchat. The company has confirmed that the popular photo messaging app was hacked and the perpetrators posted a database containing the user names and phone numbers of 4.6 million accounts.
On New Year's Eve, a website called SnapchatDB.info went online and offered for download the database of the usernames and phone numbers of Snapchat accounts. The good news is that the last two digits of the phone numbers were blacked out.
The site said, "This database contains username and phone number pairs of a vast majority of the Snapchat users. This information was acquired through the recently patched Snapchat exploit and is being shared with the public to raise awareness on the issue."
By Wednesday the hackers had removed the site leaving only embarrassment for Snapchat.
Related: Facebook's $3 Billion Offer Rejected By Snapchat
The unnamed group behind the hacking released another statement that said:
"Our motivation behind the release was to raise the public awareness around the issue, and also put public pressure on Snapchat to get this exploit fixed. It is understandable that tech startups have limited resources but security and privacy should not be a secondary goal. Security matters as much as user experience does."
Snapchat has been under fire recently for vulnerabilities in its code. Australia-based Gibson Security has complained for months that the app places user data at risk. It released a report on Christmas Day detailing the security holes in the app. Two days later, Snapchat released this statement:
"Theoretically, if someone were able to upload a huge set of phone numbers, like every number in an area code, or every possible number in the U.S., they could create a database of the results and match usernames to phone numbers that way. Over the past year we've implemented various safeguards to make it more difficult to do. We recently added additional counter-measures and continue to make improvements to combat spam and abuse."
Apparently, that did nothing to appease the group who carried out the attack.
From a consumer standpoint, very little damage was done since only names and part of their phone number were exposed and the group behind it was out to make a point instead of inflict real damage.
For Snapchat, however, this isn't good news as one of the most popular apps in the world courts acquirers and those with deep pockets looking to throw money at it. In November, Snapchat rejected a $3 billion buyout offer from Facebook.
In other news, a story is developing surrounding Skype. The Syrian Electronic Army, a hacker collective that supports President Bashar al-Assad, claimed credit for hacking into the user accounts of Skype. The group posted the contact information for outgoing CEO Steve Ballmer on Twitter along with the message, "You can thank Microsoft for monitoring your accounts/emails using this details. #SEA" The group apparently posted on Skype's official Twitter feed Wednesday saying, "Don't use Microsoft emails (hotmail, outlook), They are monitoring your accounts and selling the data to the governments. More details soon. #SEA"
Before being taken down later in the day, similar messages were on Skype's Facebook page and blog. It doesn't appear that any user data was made public. 
Posted-In: Facebook Skype SnapChatTech Best of Benzinga
View Comments and Join the Discussion!