Meet Krissy Mashinsky: The Female Entrepreneur Taking On Amazon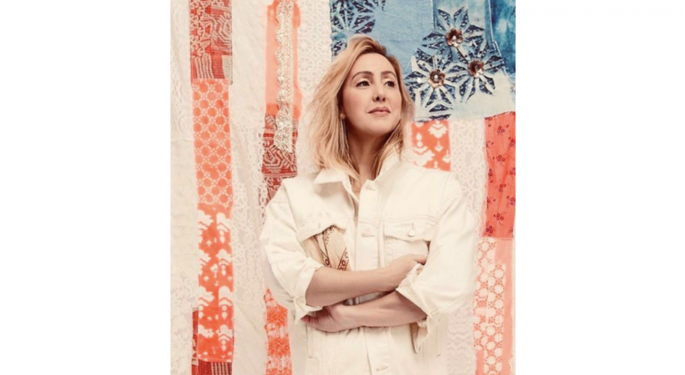 Image credit: Strong Blockchain
Amazon's public relations over the past few years have been struggling. From antitrust investigations in the US and EU to reports finding their efforts to create knockoff goods, the eCommerce giants have drawn criticism from every direction. With consumers, employees, and merchants calling for boycotts, Krissy Mashinsky is offering an alternative: USA Strong.
A proud New Yorker, Krissy launched NYC Strong back in 2020 as a means to help small local businesses navigate and survive the pandemic by connecting them with customers. The platform's success would eventually take Krissy to expand it, launching USA strong later that year. The company provides sellers with a platform to offer their US-manufactured products while also being able to prove the authenticity of their products.
With counterfeiting and supply chain fraud on the rise, Krissy found that consumers were demanding a means to verify the origin and authenticity of their products. She says in this regard:
"I discovered that one of the challenges local manufacturers face is proving to shoppers the authenticity of their products. Since being able to tell those who care whether a product is locally made, made in America or home-grown is so important, I wondered: What if we could verify that the products sold on usastrong.IO were made in the United States?"
Amazon's official supply chain map shows that 1,208 of the suppliers who produce Amazon-branded goods are located in China, in contrast to the 331 in the United States. A 2021 Sendinblue and CITE Research report found that more than millennials and gen Z consumers prefer supporting local businesses due to the stronger bonds that can be established and the contribution to the local economy.
With younger shoppers opting to consume with purpose, marketplaces like USA Strong have proven to be essential. Not only does USA Strong offers a robust eCommerce platform but it also has several features designed to build a strong community. The most popular of these features is "Strong TV", which features merchants, guests, ambassadors, and consumers every week while also offering educational and inspirational resources.
In pursuit of the ideal of transparency, Krissy also integrated a blockchain solution to facilitate the verification process: Strong blockchain. While usually associated with cryptocurrencies, Blockchain technology has proven itself useful in a variety of industries ranging from Fintech to Fishing. The public nature of the blockchain ledger means that not only are all records publicly available but also that no party can tamper with them in any way.
Krissy's understanding of the industry is not fortuitous, having become an expert on everything related to marketing and supply chain during her more than 20 years of experience with some of the most recognized brands. Some of the positions held by Krissy over the years include President at URBN, Global President at Free People, Executive Director at BCBG Max Azria, and Marketing Manager at Calvin Klein.
As a female entrepreneur, mother of six, and wife, Krissy is aware of the challenges women face when starting and growing their businesses. For this reason, she is always looking for new ways to empower female business owners and help them reach their goals. This passion has succeeded so far, with 70% of all USA Strong merchants being female-owned businesses.
Tech monopolies have proven to be detrimental to innovation and economic growth, or as John Olive would say in a recent segment "The problem with letting a few companies control whole sectors of our economy is that it limits what is possible by startups." With a revolution already having started in the world of eCommerce, Krissy is one of the visionaries leading the charge.
This post contains sponsored advertising content. This content is for informational purposes only and not intended to be investing advice.
This article was submitted by an external contributor and may not represent the views and opinions of Benzinga.
View Comments and Join the Discussion!
Posted-In: Grit Daily Partner ContentSuccess Stories Startups Small Business