Mark Cuban Explains What Separates Silicon Valley From Everywhere Else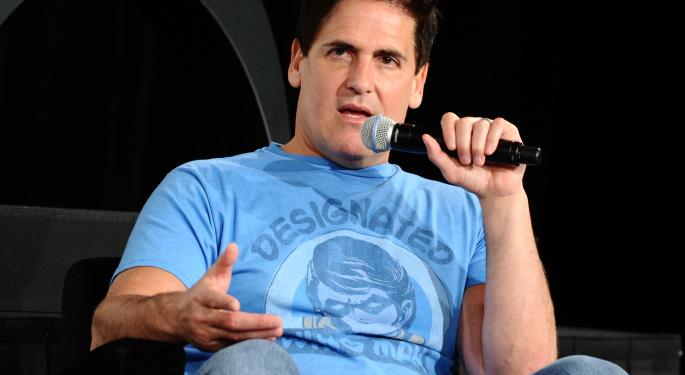 Mark Cuban knows a thing or two about investing.
Over the past two decades, he has built up a net worth of $2.6 billion and turned around an NBA franchise.
Mark Cuban's appearances on ABC's "Shark Tank" have also introduced him to hundreds of startup hopefuls. Taking a break from the TechCrunch Disrupt in San Francisco, he spoke with Marketplace to discuss the current state of startups and Silicon Valley.
"The tech community is bifurcated with little popup wannabe Silicon Valleys in New York and L.A.," Cuban began. "People are always asking, 'What's the difference between Silicon Valley and everywhere else?'"
Related Link: Why Entrepreneurs Don't Want IdeaMarket To Fail ... Again
"Here [Silicon Valley] people are willing to buy companies; everywhere else, they're willing to invest, so the exits are a lot different, and that's created a completely different type of community here than anywhere else."
Mark Cuban said this has created "a unique arbitrage."
"Here, if you're a Stanford MBA or Stanford grad, you immediately get an $8 million valuation; in New York or L.A., it's a $4 million valuation. Everywhere else, it's a $1 to $2 million valuation. That creates a nice little arbitrage for smart investors."
Related Link: PayPal Co-Founder Peter Thiel: Facebook Inc Was Systematically Underestimated
Cuban said the angel and venture capitalist approach to investing in Silicon Valley is simple: "FOMO: fear of missing out."
"If you have a decent idea and you're smart, then you're gonna get money," Cuban said.
Posted-In: Mark Cuban MarketplaceEntrepreneurship Success Stories Startups Small Business Best of Benzinga
View Comments and Join the Discussion!