Exclusive: FireEye Management Boast Turnaround In Operating Margins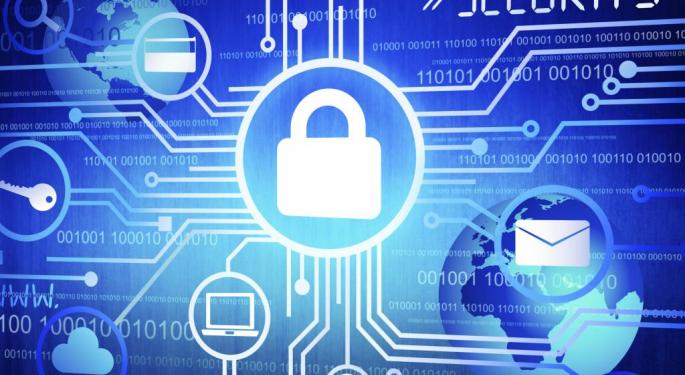 After months of prioritizing transformation, FireEye Inc (NASDAQ: FEYE) is celebrating progress. The company proved to be on the path to profitability by beating guidance and analyst estimates in Tuesday's first-quarter earnings report.
Management told Benzinga it was most proud of year-over-year operating margin improvement of 37 percentage points. FireEye also boasted a 3 percent year-over-year increase and 6.6 percent median guidance beat in revenue $(173.3 million), along with non-GAAP net loss per share of $0.09 — an improvement over last year's $0.47 quarterly loss and a beat of the guidance range of $0.26 to $0.28.
The company's $152.4 million in billings narrowly beat guidance posted between $120 million and $150 million. However, it still represented an 18 percent year-over-year decrease, as product revenue brought in $23.7 million compared to last year's $33.7 million. Management anticipated the drop as they transition toward a cloud subscription model rather than traditional, single-package product.
They expect to be cash-flow positive by the end of 2017 through $1 million to $10 million in operations.
The Catalysts
FireEye's growth was bolstered by strong renewal rates on newer products, improved traction in subscriber numbers and growth in the cloud submodel.
Within the first four weeks of introducing its Helix product, FireEye secured two seven-figure deals, and none of the Helix customers suffered breaches throughout the quarter. Encouraged by immediate metrics, the company's goal is to eventually transition all customers to the platform, which provides significant opportunity for upselling and cross-selling.
Also contributing to the growth was the hiring of a head of sales.
The Contracts
Despite better-than-expected bottom line numbers, FireEye failed to secure a $10 million deal this quarter as it had in 2016. However, CEO Kevin Mandia isn't too concerned.
He said the firm is "less dependent on mega deals," having secured more million-dollar deals but none greater than $5 million this quarter, despite entertaining numerous contracts above $10 million in 2016 quarters.
"I think it's more healthy and it's less volatile," Mandia told Benzinga. "The thing about mega-deals is that they are great when they come in, but they create more top grow-overs and that creates a lot of volatility."
At the same time, federal contracts amounting to $13 million have not yet been renewed as the government continues to work out its annual budget. However, FireEye sees great opportunity in recent cybersecurity concerns, which have prompted agencies to invest in strong rather than cheap solutions for their Incident Command Systems.
Mandia said the company is not presently exposed to the political atmosphere and government budgets debates, as cybersecurity is not a partisan issue.
"I do believe the cybersecurity issues are connected to geopolitical conditions," Mandia said.
"We're definitely responding to more state actor beaches as a ratio that in the past."
Management holds out hope for the company's third quarter, which is generally when the government contracts come in.
FireEye closed down 2.6 percent at $12.21. The stock was halted after the closing bell.
Update: The stock was up more than 18 percent at $14.43 in Wednesday's pre-market hours.
Nick Donato contributed reporting.
Posted-In: Cybersecurity Kevin MandiaEarnings News Top Stories Exclusives Interview Best of Benzinga
View Comments and Join the Discussion!