100 Thieves Drops LCS Player Mateos After Calling Out Coaches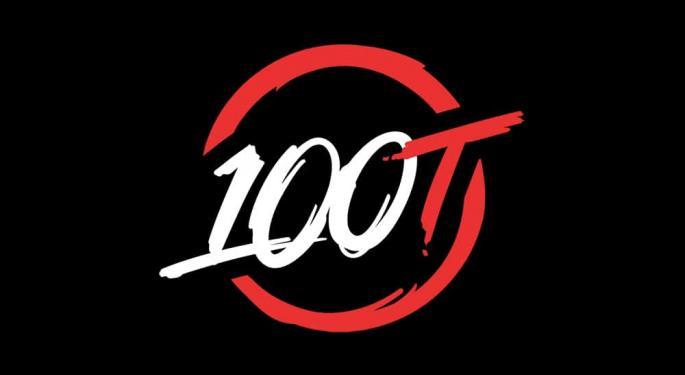 When "League of Legends" player William "Mateos" Hartmen was benched from the starting roster of the 100 Thieves LCS team, he took to social media to share his opinions about the situation. In a series of deleted tweets, he directed his frustrations toward the team's coaching staff.
"This is gonna sound like a troll post but just got word that I'm being benched after week 3 summer again. Not sure why I expected anything different. Pretty weird to hear the players on my team didn't know about or agree with the decision. All credit goes to [Tony "Zikz" Gray], [Joseph "JungleJuice" Jang], and [Chris "PapaSmithy" Smith]. Clearly the people not on the team know what's best for it."
As expected, a wave of backlash met his posts, and they were deleted soon after.
"I can see why people are calling me unprofessional for my tweets, not really sure how else to express my anger about the situation. Sucks to be scapegoated after the amount of effort I put into the team."
This tweet was also soon deleted, and nothing else was mentioned in detail about the situation.
Now, 100 Thieves have dropped the LCS player from the roster.
In a TwitLonger post, Mateo addressed his departure:
"I don't really know what's next for me yet. I know that competing is still where my passion lies and it's not something that I'm ready to close the door on. I took a pretty big break from streaming this year to try to focus on improvement, but it's definitely something that I want to get back to." He also mentioned that he would like to dive into other forms of content like podcasting. He continued, "All I know for sure is that I love playing, watching, and talking about league and there's nothing that I'd rather do more. I'd like to ask that nobody sends negativity toward 100 Thieves, they're a good group of people and I genuinely hope they do well."
View Comments and Join the Discussion!
Posted-In: 100 Thieves eSports gaming League of Legends MateoNews Best of Benzinga