Tilman Fertitta Makes The Case For PPP Availability To Big Business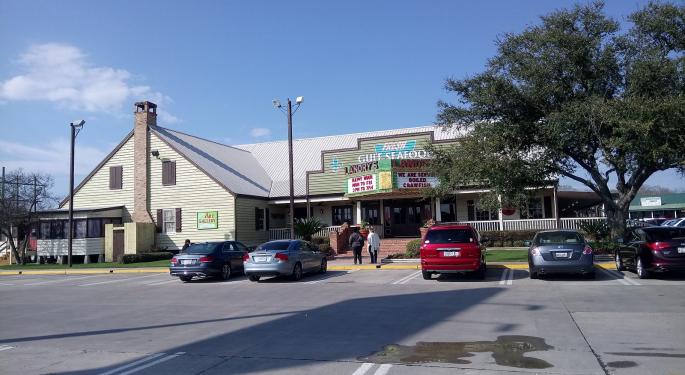 Landry's CEO Tilman Fertitta made the case directly to U.S. President Donald Trump on why large restaurant chains should have access to government funding.
What Happened To Landry's
Fertitta was among the small handful of restaurant executives and insiders who met with Trump on Monday at the White House. During his remarks, he said Landry's full-service restaurants average 150 employees per location, adding that the COVID-19 pandemic has been "devastating" and it isn't right that he can't take advantage of government funds.
Landry's businesses account for more than $4 billion in revenue per year and Fertitta himself is a billionaire. The optics of him accepting cash as part of the Paycheck Protection Program (PPP) certainly wouldn't look good, yet at the same time, he said he had no choice but to lay off 40,000 people.
"I don't have the ability to put those 40,000 people back to work."
How To Fix The PPP
The PPP should have a separate category for large private restaurant companies where funding is set "in a different bucket," Fertitta said. The CEO said he's arguing for allocating funds differently, rather than adding funding to the program.
"It wouldn't be me taking this money away from the little beauty salon," he said.
What's Next For Landry's
Fertitta said he did borrow cash from the PPP but returned the funds without spending any. Instead, he borrowed $300 million at a 12% interest rate — instead of a pre-COVID-19 rate of around 3%.
"I needed the liquidity to keep the company afloat," he said.
Related Links:
Restaurant Brands CEO 'Optimistic' About Burger King Parent Company After Meeting With Trump
Checking In On Restaurants Amid The Coronavirus Lockdown: Cousins Subs
Photo by WhisperToMe via Wikimedia.
View Comments and Join the Discussion!
Posted-In: Coronavirus Donald Trump Landry'sNews Restaurants Management Media General Best of Benzinga