Blockchain Is Bridging The Transactional Gap In The Pre-IPO Market For Investors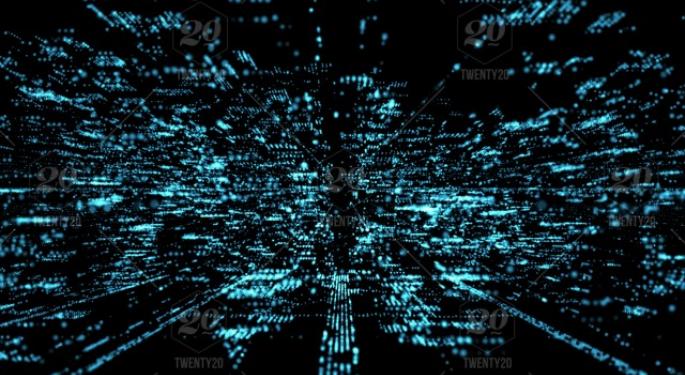 2018 is already shaping up to be an interesting year in the IPO market segment on Wall Street. The debut of highfliers such as Spotify, DropBox and DocuSign is setting up an upbeat tone for the market. Wall Street analysts, investors, and trend spotters are hopeful that the likes of Uber, AirBnb, and Lyft will take the IPO ride to become publicly traded companies.
However, a larger number of high-profile private companies are not even planning to conduct an IPO anytime soon. Unfortunately, there disinterest in becoming publicly traded create liquidity issues for early-stage investors while making it harder for new investors to own the stock. This piece reviews how blockchain technology could revolutionize private equity ownership with dedicated tokens.
Tech companies are not particularly interested in IPO
A recent CB Insights research shows that there are 237 companies in the
global unicorn club
, or companies with a valuation of more than $1 billion. The companies in the global unicorn club have a combined valuation of around $$812 billion. Interestingly, about 51% of those companies are in the United States.
Unfortunately, many unicorns are not particularly optimistic about doing an IPO or getting listed as a publicly traded company – and that's a great deal of money stuck outside the publicly traded markets.
Lyft spokeswoman Alexandra LaManna has said the firm is not in a rush to go public. In her words, "We will go public when it's right for us." AirBnB CEO Brian Chesky noted in an October 2017 interview that that the company is "halfway" through a two-year process of being ready to IPO. "But to make it very clear, because some people read that as we're going public next year, it just means we'll be ready."
Uber has also hinted that it might contemplate an IPO in 2019. The firm's CEO Dara Khosrowshahi noted that Uber "has all the disadvantage of being a public company, with the spotlight on us, with none of the advantages." However, the fact that Uber is in talks with Japanese Softbank for a massive private
investment raises questions about the possibility of a 2019 IPO.
From the foregoing, it is obvious that many of the biggest private companies, especially the ones in tech are not keen on becoming publicly traded.
Secondary markets are live with securities of pre-IPO companies
The fact that many unicorns are not particularly optimistic about conducting an IPO and becoming publicly traded however creates different kinds of challenges for investors. To start with, many founders, early employees, advisors, and service providers who hold stock in these unicorns are unable to convert that stake into money because there's no clear-cut exit strategy. Secondly, many Wall Street retail investors who would love to buy ownership stakes in these private companies are often locked out of the market because they do not qualify or know the right people that could facilitate such investments.
Interestingly, the secondary market has been alive in the last couple of years with an uptrend in the
volume of pre-IPO deals
. The secondary market is shaping up to be the ideal place for founders, employees, and early stage investors who want to convert their ownership stakes into money.
In 2016, researchers are
Scenic Advertisements
posited that the total value of tradeable shares among U.S. unicorns was somewhere around $35B. The value of the 2016 tradeable shares marks a 227% uptrend over the $11B in tradeable shares recorded in 2011. By 2017, the total value of tradeable shares among U.S. unicorns was well over $38B.
In another report,
transactions in private equity's
secondary market total around $3B in 2002, by 2016 the value of the transactions has soared to $49B. In addition, investors are warming up to the opportunities that the secondary market provides. In 2017, secondary market assets were trading at a 5% discount to net asset value down from the 7% discount at which they traded in 2016.
Blockchain technology to accelerate growth in the secondary with equity tokens
The Elephant
is leveraging blockchain technology to bring an unprecedented level of liquidity to the trading of the shares of private companies in the secondary markets. The Elephant strongly believes that the tokenization of private equity can make it possible for shareholders to liquidate their shares without going into unnecessary conflict with the company.
Founders, early-employees, and early-stage investors who own shares of private companies often find themselves being "rich" on paper while being unable to convert their portfolio to tangible cash because of restriction vesting, when the shares can be sold or the number of shareholders the company can have as a private company.
The Elephant Platform is built on Blockchain technology and its decentralization model provides a low-entry point for both buyers and sellers. For instance, The Elephant Platform already has more than 2000 accredited investors who are currently invested more than $70 million worth of shares in more than 20 high-profile pre-IPO companies. The large number of accredited investors on the platform enhances the liquidity pool for shareholders in private companies who want to exit their positions.
The arrival of equity tokens will also provide an avenue for investors to get a leg in on the valuation
ride before such companies make their debut on Wall Street.
The more interesting feature of The Elephant platform is how it opens the secondary market for private equity to a large cross-section of investors. The Elephant Platform gives sellers opportunity to sell as low as $100k worth of shares, a useful perk in cases where a seller doesn't want to liquidate all their portfolio. In addition, retail investors can easily invest as low as $20K to invest in private companies by purchasing a Dedicated Token.
Invest in IPO shares before the stock hits the market with ClickIPO. Check it out here
The preceding article is from one of our external contributors. It does not represent the opinion of Benzinga and has not been edited.
Posted-In: Blockchain marketacrossNews IPOs
View Comments and Join the Discussion!