MoPop In Detroit: A Closer Look At The Indie Music Festival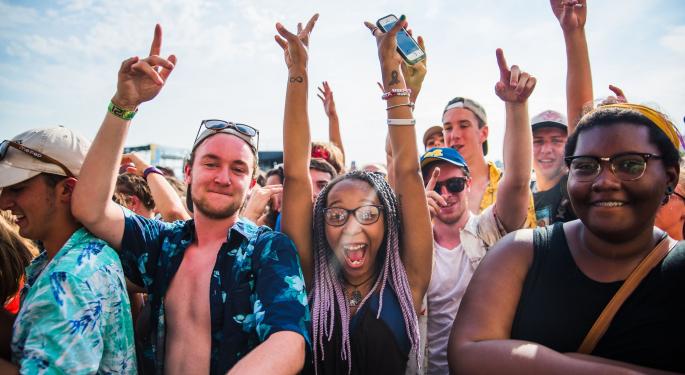 Music festivals are an ever-expanding business. The original apostles of Coachella, Lollapalooza and Bonnaroo have been joined by a congregation of smaller festivals like Pitchfork, Firefly, Sasquatch and many more.
MoPop Festival is Detroit's recurring summer indie party, and the festival has settled into its fourth installment with a lineup that's focused on quality rather than names with big buzz—and solid business fundamentals.
So says Jason Rogalewski, the AEG producer behind MoPop. He said the festival's first Detroit edition back in 2015 lost money after outgrowing its original home in the suburb of Sterling Heights. Storms the weekend of the festival put a damper on the fun and funds, but not enough to the point where he and co-producer Dan McGowan were scared off from putting on a festival in the Detroit market.
"It's not a huge moneymaker for us or our partners, but it makes enough money that it's worth the time and effort," Rogalewski said. "We're a boutique festival, so for us it's something we want to organically build. As Detroit grows, I imagine this festival will continue to grow as well."
Metallica Tried And Failed—Sad But True
Rogalewski might have had reason to worry. After all, Metallica, one of the biggest bands ever, lost millions of dollars putting on an extravagant festival on Detroit's Belle Isle in 2013 with a lineup that included fellow multi-multi-multi-platinum artist Red Hot Chili Peppers, plus Rise Against, Deftones and other fan favorites.
But MoPop does well, he said. Festivals work like any other concert—ticket sales make up about half the revenue. Booze, food, sponsors and merch make up the rest. A rough half of the festival's expenses come from booking artists and marketing the festival, and the other half is the festival buildout and infrastructure.
The festival site, a patch of grass on the Detroit riverfront, has no infrastructure like running water or electricity onsite. That's a challenge if you're trying to throw a party for thousands of people, but Rogalewski says it opens up some flexibility in how MoPop makes itself in its own image.
"There's a lot of different pieces that make MoPop worth it besides the money that's made off of it," Rogalewski said. "It's great for bands that we work with to help them grow in the Detroit market. It's a way to break new bands here, and as the local promoters here, it's nice to run this instead of someone else coming in who doesn't know the market."
Solange, Alt-J and Foster The People lead a MoPop lineup rounded out by Run The Jewels and Tyler, the Creator.
__________
Photo credit: MoPop Festival
View Comments and Join the Discussion!
Posted-In: AEG Bonnaroo Coachella DetroitNews Events Exclusives Interview Best of Benzinga