The 'Very Difficult' Math And Logic Behind EU's $2.7 Billion Google Fine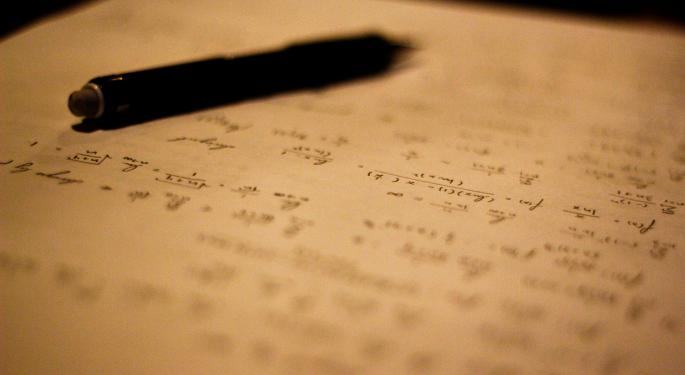 The European Commission ruled on Tuesday that Google and its parent company Alphabet Inc (NASDAQ: GOOG) (NASDAQ: GOOGL) are guilty of abusing its dominant market position to promote its own products and services instead of rivals. As such, the EU slapped Alphabet with a $2.7 billion fine, its largest ever, for breaching antitrust rules.
What is a bit unclear is how the $2.7 billion figure was calculated — a question Bloomberg News' Tony Aarons acknowledged is "very difficult" to answer.
The EU claims Google is breaking antitrust rules in 13 different countries, and the $2.7 billion fine assumes calculations dating back to 2008, Aarons explained during Tuesday's "Bloomberg Daybreak: Americas" segment. The fine also incorporates a percentage of Google's revenue during the time, but beyond that, it is "very difficult" to see how the agency's calculation reached into the billions of dollars.
But the dollar amount of the fine is secondary, and what the EU accomplishes in changing Alphabet's business practice is a much bigger issue over the longer term.
Where Is The Proof Of Harm?
Many people are also wondering what proof the EU has to justify its ruling that Alphabet's anti-competitive business practices are hurting consumers.
Margrethe Vestager, EU's commissioner in charge of competition policy, "danced around" this question, Aarons continued. She did say consumers are missing out knowing what other choices are available to them; that alone poses some degree of harm to consumers.
Nevertheless, Alphabet will need to change its business practices, and do so quickly, as it has a 90-day period to comply or face a daily incremental fine, Aarons added. But the EU may be open to giving the company as much leeway as possible to reach a conclusion "everyone is happy with."
Related Links:
Mid-Morning Market Update: Markets Open Lower; EU Slaps Google Parent Alphabet With $2.7 Billion Fine
Posted-In: Alphabet AntitrustNews Eurozone Legal Global Markets Media Best of Benzinga
View Comments and Join the Discussion!