A Former Sears Exec Just Trashed The Company's Current Management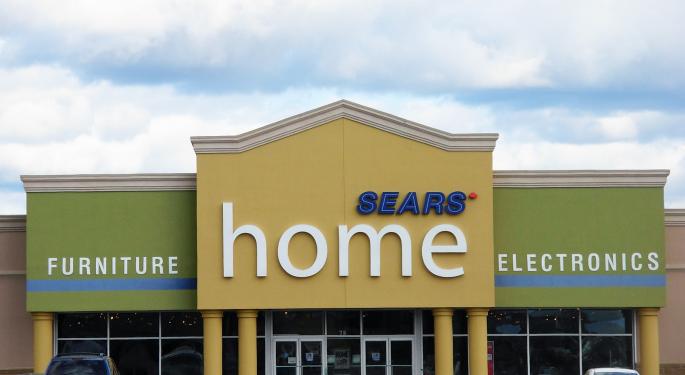 Sears Holdings Corp (NASDAQ: SHLD) is fighting hard to remain relevant in the retail environment, but at least one former executive isn't offering any moral support or encouragement.
In an interview with TheStreet, Sears Canada's former CEO Mark Cohen blasted the company, including its most senior executive, CEO Eddie Lampert who doesn't have a proper strategy on the table to turn the struggling retailer around.
In fact, the current professor at Columbia Business School believes Sears' game plan is to strip everything that will "burn above the waterline of this ship" and throw it all into a boiler so the company won't sink. After that, the sinking ship will be re-floated into a "smaller boat" — only for this process to repeat itself until there is "absolutely nothing left."
Sears' woes unfortunately extend to the highest levels of management, namely Lampert himself who is "either dishonest, delusional and disingenuous or some combination of the three."
Unfortunately for Sears, the business can no longer be saved, Cohen stated. The company's reputation with both customers and vendors has suffered to the point where there is "no capacity to operate as a successful company."
"If you can find someone with something positive to say about Sears, you are talking with an employee of Lampert," the retail expert told TheStreet. "Sears is like an ATM machine for Lampert; he has his hands on it."
Related Links:
Sears Is Pushing Back Against Suppliers Taking Advantage Of Its Woes
4 Crazy Wall Street Stories That Hollywood Should Pounce On
________
Image Credit: Stu pendousmat at English Wikipedia [CC BY-SA 3.0 (http://creativecommons.org/licenses/by-sa/3.0) or GFDL (http://www.gnu.org/copyleft/fdl.html)], via Wikimedia Commons
View Comments and Join the Discussion!
Posted-In: Eddie Lampert Mark Cohen retailers sears TheStreetNews Management Media