Gadfly's Shira Ovide Warns Snap Investors: Buying The IPO Is 'An Act Of Lunacy'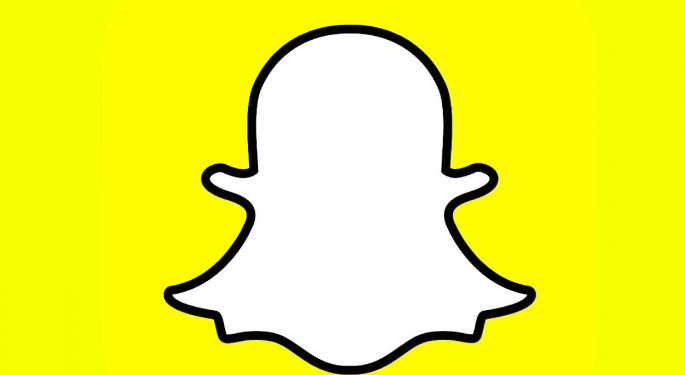 Snap, the parent company of the social media platform Snpachat, will begin listing its shares on the New York Stock Exchange next week. To some investors buying into the IPO gives investors access to a rapidly growing social media empire that is beloved by the coveted millennial demographic.
Investors who are bullish on Snap's outlook should consider the other side of the trade and listen to what Gadfly's Shira Ovide has to say.
According to Ovide, buying Snap's IPO is an "act of lunacy" since investors will be buying a company that loses $1.27 for each dollar of sales. Moreover, the stock will debut at a valuation that is higher than nearly every other big technology company and investors won't even have a say in the decision-making.
Ovide isn't the first to sound the alarm bells over Snap's financials.
But as is always the case, it is impossible to predict which IPO will end up being a smart investment and which will be a dud. After all, many investors had bearish thoughts about Facebook Inc (NASDAQ: FB) during its IPO and initially claimed victory in their logic when the stock traded near $20 per share. However, fast forward a few years and Facebook's stock soared gained than $100 per share.
Related Link: We Now Have Full Details Of Snap's IPO
For example, Ovide highlighted The Washington Post who said the following about Facebook ahead of its IPO: "[The company's] value is probably much less than most investors seem to think [...] I'm sitting this one out."
Confused? You Should Be
Aswath Damodaran, a notable finance professor who also pens a finance blog, argued that Snap's fair valuation lies somewhere in between less than zero and positive $66 billion and a median valuation of $13.3 billion.
The professor does argue that Snap has tremendous upside so investors might fight Snap's IPO attractive despite its poor financials, not to mention the mounting woes at its social media peer Twitter Inc (NYSE: TWTR).
So is Snap's IPO worth buying or not? Short answer is there is no answer, at least according to Ovide.
"I can't predict how Snapchat will do on day one as a public company, let alone on day 1,000 or 5,000," Ovide concluded. "And neither can you."
View Comments and Join the Discussion!
Posted-In: Gadfly Shira Ovide SNAP Snap IPONews IPOs Tech Media Best of Benzinga