Could We Finally See These 4 Massive IPOs In 2017?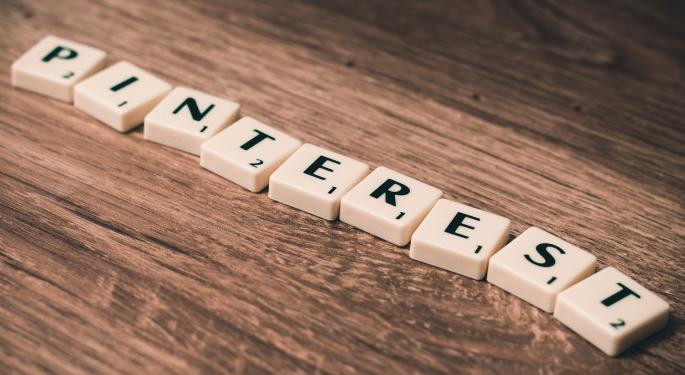 Fewer-than-expected firms went public in 2016, but 2017 could be the year of IPOs, especially on the technology front. An Ernst & Young report said compared with 2015, deal volume decreased by 36 percent in 2016 with 112 IPOs, while capital raised was down 37 percent with $21.3 billion.
But, the macro environment and regulatory backdrop seems favorable for IPOs in 2017 in the United States. A Trump presidency triggers hope of a business-friendly era coupled with less regulation and lower corporate taxes.
E&T said the U.S. IPO market poised for growth in 2017.
In a press release, Jackie Kelley, E&Y Americas IPO leader, said:
Invest in IPO shares before the stock hits the market with ClickIPO. Check it out here
There are a number of indicators that point to optimism in 2017. Private equity continues to provide a robust pipeline of strong deals. The backlog of tech companies is starting to make a debut. Unicorns are beginning to find a successful place in the public markets. This momentum, when matched with the stable, post-election markets, should lead to strong performance for IPOs in 2017.
Also, the bullish market may attract more firms to go public next year. E&Y pointed out companies that have come to public markets this year have performed well, currently trading on average 17.6 percent above their debut prices.
As such, the most anticipated IPOs — Snapchat, Uber, Pinterest and Airbnb — could see the light of the day in 2017, as several firms invested in these entities may look to exit their positions in this favorable environment. These companies are valued in the billions, but have yet to hit the stock market.
Following is a brief overview of the above four potential IPOs expected in 2017:
Snapchat
If a recent Wall Street Journal report is true, then Snapchat parent Snap Inc. has filed its IPO papers confidentially with the SEC. The report said Snap used the JOBS act, which allows companies with less than $1 billion in annual revenue to confidentially file IPO.
The IPO could value the social media giant at $20 billion–$25 billion. Snap Inc.'s offering could take place as early as March of next year and is the most anticipated social media IPO next to Facebook and Twitter.
Snapchat, which boasts over 235 million users and 150 million daily active users, is projecting $1 billion in ad revenue in 2017, up from an expected $250 million–$350 million in 2016.
Uber
Ride-hailing firm Uber has been avoiding questions about an IPO. At a Wall Street Journal conference last year, Travis Kalanick, the CEO of Uber Technologies, said to Bloomberg that Uber is a company still in "junior high," but they are being told that they have to go to prom.
Uber has now graduated to high school and is one step closer to that formal affair.
Uber's valuation has reached about $69 billion and has begun developing self-driving cars and experimenting with package and food delivery.
Pinterest
Investors were hopeful Pinterest, the popular content sharing platform that allows users to "pin" images, would hit the market when it recently hired its first chief financial officer, Todd Morgenfeld. But, a Recode report said a spokesperson at Pinterest said loud and clear, "[W]e don't have any plans for an IPO right now because we're focused on growing the business."
Pinterest exceeded that $100 million mark in annual revenue and was most recently valued at $11 billion.
As of March, it had 50 million unique users per month worldwide, and 55 percent of its new users come from the United States.
Airbnb
Room rental platform Airbnb is another high-profile IPO expected next year. The San Francisco-based company offers short-term accommodation in apartments around the world for a fraction of the price of a hotel room. Airbnb offers more than two million accommodation options in 191 countries and 34,000 around the globe.
Airbnb just closed a $555-million-dollar funding round valuing the company at $30 billion.
Posted-In: News Topics Travel IPOs Tech Media General Real Estate Best of Benzinga
View Comments and Join the Discussion!