Deutsche Bank's Fate Might Be In The Hands Of These 10 People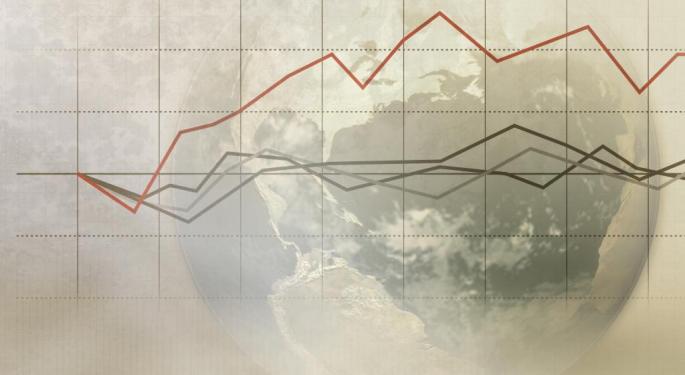 Deutsche Bank AG (NYSE: DB) hit a new all-time low of $11.19 on Monday after a Bloomberg report suggested some of the bank's hedge fund clients are withdrawing excess capital amid the bank's uncertain future.
There is little doubt that Deutsche Bank's stock will be front and center, so Bloomberg took a look at 10 names you will hear mentioned in the news.
Related Link: Deutsche Bank Is Having A Disastrous Year
Here is Bloomberg's list of 10 people who will be "instrumental in deciding Deutsche Bank's fate."
1. Bill Baer is the U.S. Justice Department's official in charge of leading the agency's case against the German bank.
2. John Cryan is Deutsche Bank's CEO and his primary job is reassuring all stakeholders that raising capital is "currently not an issue."
3. Paul Achleitner is the Chairman of Deutsche Bank's supervisory board and known for having a large rolodex of contacts across the entire banking industry.
4. Chancellor Angela Merkel is Germany's head of state and will either give the final approval or veto any state aid.
5. Wolfgang Schaeuble is Germany's finance minister and would oversee any government rescue of Deutsche Bank.
6. Mario Draghi is head of the European Central Bank and could be called on first before the bank is liquidated or broken up.
7.Danielle Nouy is Chair of the European Central Bank's Supervisory Board. It will be her say that is final in setting Deutsche Bank's capital requirements for 2017 and decide if a struggling is no longer viable.
8. Ellke Koening is Chairwoman of the Single Resolution Board in Brussels. She could manage any liquidation or breakup of Deutsche Bank. Her prior experience includes chief of Germany's banking supervisor.
9. Felix Hufeld is President of BaFin, Germany's financial markets watchdog and is in charge of monitoring banks.
10. Margrethe Vestager is in charge of competition and state aid for The European Union. Should would be tasked with scrutinizing any state aid deal given to Deutsche Bank to ensure it is done so according to EU laws and regulations.
Posted-In: Angela Merkel Bill Baer Bloomberg Deutsche Bank Deutsche Bank FeeNews Global Media Best of Benzinga
View Comments and Join the Discussion!