What Investors Need To Know About CBS' New Fall Season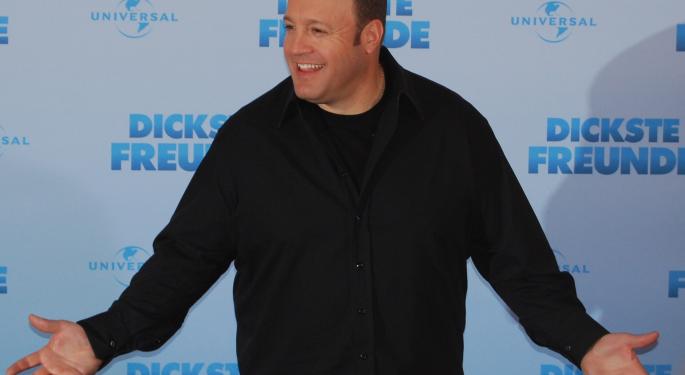 It is that time of the year again where the networks reboot themselves with a brand new schedule and a brand new crop of rookie series. For investors it is a important period as it can give them a snapshot of how the network will do over the next season and in many cases how that will impact the network's parent company.
We will go network by network among the big five to give investors a breakdown of all the big moves, risky decisions and most interesting new shows that will impact the ratings starting this month.
CBS Corporation (NYSE: CBS) ended last season the way it's used to ending seasons…on top in viewers. Yet last year, CBS also re-claimed its spot as tops in the 18-49 demo by ousting NBC from the perch it held for the past two years.CBS is looking to hold that slot largely through a mix of new comedies with big name leads and a returning roster of strong hits.
Biggest Move – Expanding Comedy
CBS is doubling-down on comedy and, like ABC, it's coming from a position of strength. CBS went out last pilot season and signed three top comedy stars to help bolster its freshman slate. Adding Kevin James, Matt LeBlanc and Joel McHale was a smart move but they're only as strong as the series they headline. The problem is James and LeBlanc's shows look remarkably similar, but with two likeable leads there's a chance it could turn into a positive.
Riskiest Move – Staying Safe
The similarity of James' "Kevin Can Wait" and LeBlanc's "Man With A Plan" could turn into a issue, but CBS has made that scenario work repeatedly in the past so it may pay to look elsewhere for concerns. Is the new CBS roster too safe? The companty didn't make that many radical changes to its lineup (outside of the comedy expansion) and while it's true they ended last season No. 1, its rivals have made significant adjustments to try and change that result.
New Show Most Likely To Succeed – "Kevin Can Wait"
Audiences love Kevin James and having him return to the network that helped make him a star ("The King of Queens") was a no-brainer. The show looks familiar and feels familiar and that's the point. Getting a few weeks of "The Big Bang Theory" as a lead-in virtually assures the show will get off on the right foot.
New Show Most Likely To Cancelled First – "Pure Genius"
This show perhaps has the least buzz of any series on any of the big five this fall. CBS has been trying to launch a successful medical drama since "Chicago Hope" went off the air in 2000 and "Genius" is part of that push. With "Code Black" barely scraping by with a renewal last season, CBS wanted to have a backup and this was it. Don't get too attached.
New Show To Keep An Eye On – "Bull"
"MacGyver" would be a interesting pick here because the combination of this reboot with returning favorite "Hawaii Five-0" was a smart decision. Although "Bull" has more potential because its lead, Michael Weatherly, is one of the most charismatic (and genuinely nice) stars on TV and that shines through in his performances. "Bull" also has perhaps the best spot on the network's roster sandwiched between Weatherly's former home "NCIS" and spin-off "NCIS: New Orleans."
By www.Promiflash.de - Bitte bei Bildverwendung auch Link setzen (Own work) [CC BY-SA 3.0 (http://creativecommons.org/licenses/by-sa/3.0)], via Wikimedia Commons
Posted-In: Joel McHale Kevin Can Wait Kevin James Matt LeBlanc Pure GeniusNews Previews Trading Ideas Best of Benzinga
View Comments and Join the Discussion!