SALT 2016: Mapping The Course In An Uncertain World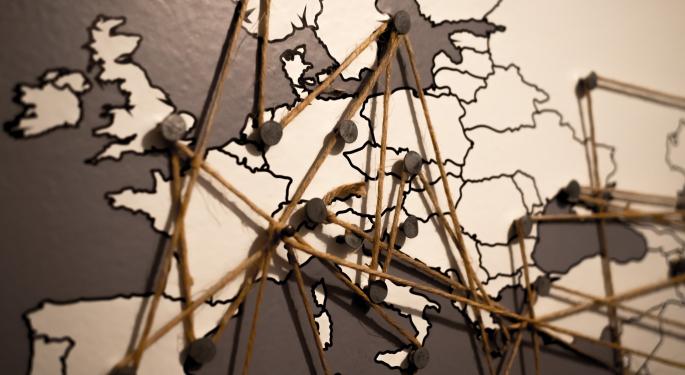 The SkyBridge Alternatives Conference (SALT) is a congregation of experts in various sub-industries throughout the United States, each of whom have come together to facilitate balanced discussions and communication.
Ray Nolte, Co-Managing Partner and Chief Investment Officer for SkyBridge moderated a panel of investors with very different views of the market. The panel discussed how to preserve capital in an uncertain world.
The panelists were Milton Berg of MB Advisors, Don Brownstein of Structured Portfolio Management, Emmanuel Friedman of EJF Capital and Roslyn Zhang of China Investment Corp.
Panelists wasted no time getting their opinions out there and sticking to them.
Brownstein uses a more traditional approach to asset management, viewing the future as being most able to be managed by taking a long-term perspective. "It's the strategy and the length of the strategy that determines the returns," he said.
Related Link: T. Boone Pickens: Donald Trump Is The Only Candidate Who Could Change Something
Soft-spoken Friedman seemed to get lost in the fray, but he likes to take a mathematical view, using a Bayesian view of the world to identify investment opportunities. On the topic of interest rates, he showed true concern. "As a student of history, I wrestle with the future of interest rates. We've never had a period of long term negative interest rates, and now we have negative rates in big countries like Germany and Japan."
Berg stepped in and started to dominate the conversation. He doesn't believe that this long-term strategy, wait it out approach is going to work. In a contrarian manner to Friedman and Brownstein, he says it takes flexibility. "You have to watch the markets shorter term. Not day trading, but you need to be trading strategically, buying when they're cheap, and selling when they're dear." His long-term bias is that in 30 years, there will be no growth in real terms.
Zhang meanwhile is taking it to the hedge funds by coming down hard on their fees and poor recent performance. "Many [managers] use the same trades with the same herd mentality. They have no people on the ground in China." She continued, "How can you be successful like that? Only 10 percent of managers can adapt in the market, but 90 percent would claim they can." Finishing off her rant on the typical hedge fund, she said, "Most managers charge 2 and 20, but I suppose now they're just charging 2."
To these managers, the overwhelming conclusion is clear. The markets have been volatile and will continue to remain that way. Use all assets available, like gold and commodities, but don't invest in a vacuum. Be diligent of trends and what the market is saying by studying history and watching interest rates.
Posted-In: Bayesian China Investment Corp Don BrownsteinNews Education Events Trading Ideas General Best of Benzinga
View Comments and Join the Discussion!