Report Says Iran 'Struggles' To Find Enough Ships For Its Oil Exports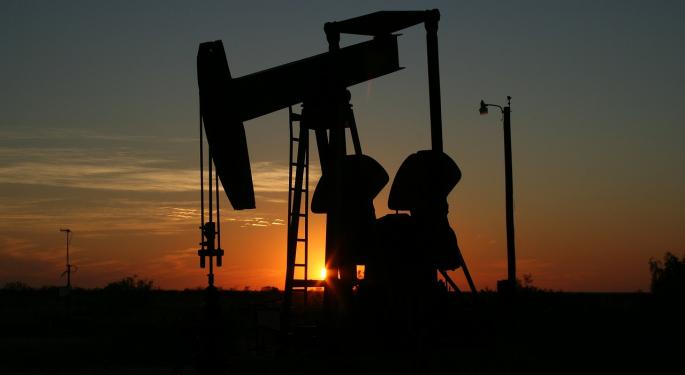 Iran's government has been consistent in announced its intention to increase its oil output to regain lost market share, at a time when other OPEC nations were discussing freezing their output levels.
According to a report by Reuters, Iran may actually be struggling to do good on its promise as the country "struggles" to find enough ships to transport its oil to clients across the world.
A senior official in Iran's government told Reuters the country has 55 to 60 oil tankers but didn't say how many of the tankers were being used to store unsold cargoes. In addition, the official admitted that "around 20 large tankers... need to be modernized."
Related Link: Crude Oil Falls 2% As Kuwait's Workers Call Off A Strike
Iran's shortage of tankers stems from an ongoing trade restriction from the U.S. government that prohibits any trade in dollars or the involvement of U.S. firms. This represents a major hurdle for the oil and tanker traders that are priced in dollars.
Reuters added that since sanctions against Iran ended, eight foreign tankers, carrying around eight million barrels of oil, have left Iranian's ports towards clients in Europe. In addition, no Iranian tankers have made delivers to Europe, the publication also noted.
Meanwhile, oil tanker suppliers are in no hurry to do business with Iran. Paddy Rodgers, chief executive of Euronav, a leading international oil tanker company, told Reuters there is "no great urgency to do business in Iran" and "There is not a premium to do business in Iran and there is plenty of other business - the markets are busy, rates are good. So there is no stress on wanting to do it."
Finally, Reuters, citing its sources at another oil tanker company, pointed out that tanker providers are also hesitating to do business with Iran under concerns that a new President may make changes to the nuclear treaty President Barack Obama signed with Iran.
View Comments and Join the Discussion!
Posted-In: Iran Iran Oil SalesNews Rumors Commodities Global Markets Media Best of Benzinga