Optanix Embodies Predictive IT Philosophy 'Better Than Anything On This Planet'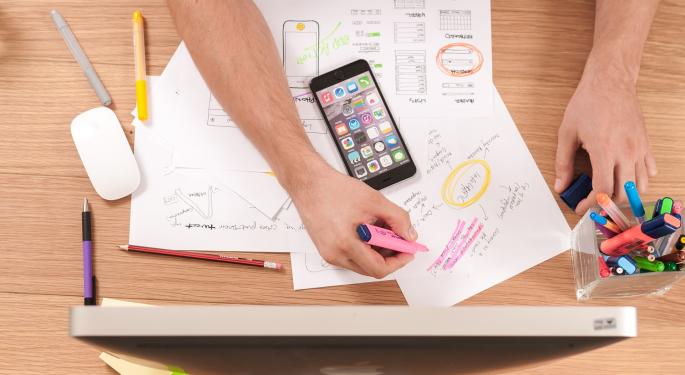 Companies realize that their ITOM/ITSM has to evolve from reactive to proactive. Customers will not engage when the platform doesn't function. Fixing it after the fact has become old school according to Optanix CEO Rob Kennedy.
Optanix, which launched in January but has actually been an entity since 2000 with a unique platform and services designed to proactively optimize service delivery infrastructure (i.e., keep stuff running) in a way that offers customers flexibility.
Kennedy spoke with Benzinga about the new company and how it serves its clients in the ITOM space.
Related Link: The Customer Relations Side Of Verint Solutions – Finding Back Office Solutions
Benzinga: What is Optanix and what does it do?
Rob Kennedy: The Optanix platform is Information Technology Operations Management (ITOM) the acronym is all about what it takes to manage an IT system. Our platform addresses the traditional ITOM model.
From inception in 2000, Optanix has always offered our software as a service. This was before Software as a Service (SaaS) ever became an acronym. We chose that model because of the complexity and other factors. We thought it would be an effective model.
BZ: Can you talk about the creation of Optanix when Shoregroup was broken up?
Kennedy: Shoregroup, which was formed at the beginning of 2000, had two core businesses: managed services as a Cisco gold partner and a software platform.
The platform, now known as Optanix, was an advanced, highly automated platform designed to monitor and manage networks and applications and provide service automation for our customers.
Over the years, I think we always recognized that if we were going to unlock the value in the two pieces, we should really create two entities. As a result of the acquisition of Shoregroup by Francisco Partners in 2015, we decided to break up Shoregroup into Shoregroup and Optanix.
Optanix is really the Shoregroup company, renamed. We actually spun out Shoregroup as a separate entity. Optanix is the core company.
BZ: Can you describe the current Optanix platform and how it operates?
Kennedy: The way we look at and monitor networks, devices and applications is really very different from how it has been for an extended period of time. One word – highly automated. I think we've brought automation to a very sophisticated level.
Rather than take an event, try and figure it out and find the root cause, we look at snapshots of the network over time and compare them. We can look at all the transient effects.
With one large customer, for example, we look at a million statuses and we look at about 2 million performance metrics, 24/7 at a frequency of less than every five minutes. When we do that, we create terabytes of data.
This allows us to predict what's going to happen in the network. This is important. We specialize in a service that embodies that philosophy of predictive IT.
BZ: Predictive IT sounds like a good thing. How does this method compare with other solutions?
Kennedy: We are currently at a rate of over 50 billion events with our customers annually. So, that means we see 50 billion anomalies and problems going on.
Literally, we can take a hundred thousand events and distill them down to a single item or root cause. So, instead of reporting to a customer that a bunch of things are broken, we distill it all down to one cause.
Our root cause correlation engine is, I think, better than anything on this planet – at least anything I've ever seen.
BZ: What happens after Optanix discovers the root cause?
Kennedy: Once we know the problem, we assign it to an engineer where we have 95 percent correct assignment and a 92 or 93 percent first-time fix. What that means for our customers is that the first-time fix works.
We know this because the system interrogates and looks at it a moment later. There's no way for a human being to circumvent the system.
We're constantly driving down the cost of maintenance, providing higher system availability and identifying picking up and solving problems so they can be corrected.
BZ: Who fixes the problem once it is discovered?
Kennedy: We try to be a partner and not do a complete replacement of what customers already have.
If the customer has an IT group or partners, we try to provide the infrastructure to allow all of us to work together. Basically, it's about collaboration. It's not about trying to displace or outsource.
Related Link: Report: NFL Wants Verizon To 'Cough Up More Cash'
BZ: As a new/old company, what's next? What's the growth plan for Optanix?
Kennedy: We have about 450 employees. In addition, there are thousands of engineers who work for our partners or for our customers who are in our software at any given time.
Optanix is going to be channel focused. It's going to be going after the service integrators. For example, we have IBM now. We're talking to service providers and we're talking to consulting firms we've worked with in the past.
We have the advantage of being able to do as much as the customer requires and do it quickly. That's a lot of the strength that we bring to this.
At the time of this writing, Jim Probasco had no position in any mentioned securities.
Image Credit: Public Domain
Posted-In: Francisco Partners IBMTop Stories Exclusives Markets Tech Trading Ideas Interview Best of Benzinga
View Comments and Join the Discussion!