Paris Attacks Weigh On Bitcoin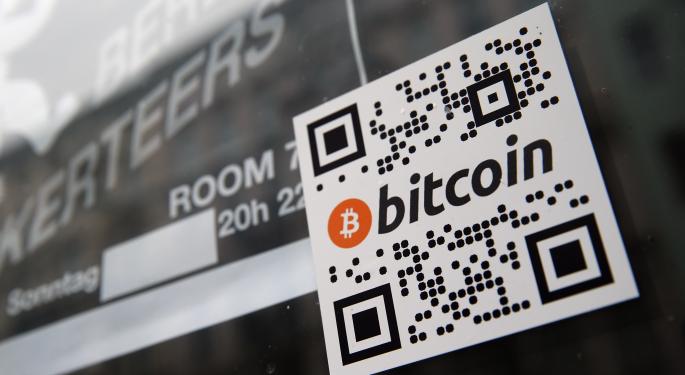 EU officials are set to gather in Brussels in order to discuss the Paris attacks and ways to prevent similar situations from occurring in the future. One of the topics on the table for discussion is expected to be bitcoin and its potential to be used as a finance tool for terrorists.
The recent crisis in Paris has shined a spotlight on some of the issues that bitcoin has been facing as it becomes a more and more popular tool to conduct financial transactions on the web. While bitcoin enthusiasts say the cryptocurrency's ability to send payments anonymously without a third party intermediary is an important part of its appeal, others believe that bitcoin could be contributing to terror plots and should be more tightly regulated.
Related Link: Lasting Market Impacts From The Paris Attacks
Trust Issues
Bitcoin has long suffered from trust issues as the cryptocurrency has been portrayed as a tool for criminals after an underground marketplace dealing in illegal and illicit bitcoin transactions was exposed last year. The marketplace, called Silk Road, is what some say is only the beginning of the damage that bitcoin can do.
Because making transactions with bitcoin can protect the buyer and seller's identities, criminals are better able to solicit and pay for illegal goods and services online. The same, many believe, is true for terrorists. Bitcoin gives them an avenue to send and receive funds undetected as there is no third party intermediary monitoring and verifying those payments.
Regulation Could Break Bitcoin
However, on the other side of the coin, bitcoin supporters say that too much regulation would eliminate bitcoin's purpose all together. The electronic currency was meant to operate outside of traditional finance in order to make sending money across boarders faster and easier. They argue that placing strict regulations on bitcoin would disrupt the currency's decentralized nature and undo all of the progress that bitcoin technology has made.
Related Link: Ben Bernanke Sees Serious Problems With Bitcoin
What To Do
It is unclear how regulators plan to monitor bitcoin transactions and whether or not their efforts would be successful in thwarting terror plots. Bitcoin isn't the only payment scheme that is believed to be involved in terrorist planning operations either; pre-paid debit cards purchased from stores may also be a threat as they similarly don't require any kind of verification to be used for online payments.
Posted-In: BitcoinCryptocurrency News Eurozone Forex Global Top Stories Markets Best of Benzinga
View Comments and Join the Discussion!