What Effect Does Marijuana Have On Your Brain?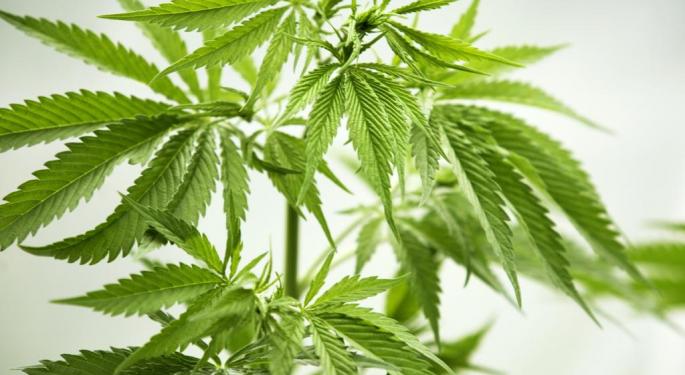 Critics of the legal marijuana market argue that we don't know enough about the drug to confirm that it's medical benefits outweigh the risks. Others worry that making marijuana legal for recreational or medicinal purposes will convey the message that the drug is generally safe when actually it may be dangerous.
New studies published in the Journal of the American Medical Association's JAMA Psychiatry suggest that those worries may not be unfounded.
Brain Effects Limited
The effects that marijuana has on a user's brain have been one of the major questions when it comes to legalizing the drug. Some experts have expressed concerns that the drug could alter the structure of a user's brain, but the new research suggests this may not be strictly true.
Related Link: Marijuana Posts A Major Win On The Campaign Trail
When comparing the brains of marijuana users between the ages of 22 and 35 to their siblings, scientists found that there was no significant change the amygdala volume. The amygdala region of the brain is responsible for processing emotions. However, while the study indicated that marijuana use doesn't cause a reduction in brain volume, researchers noted that it is possible that other factors, which impact brain volumes may also influence an individual to use cannabis.
Dangerous For Some Groups
A similar study published in the same journal suggested that cannabis use could have brain-altering effects on males who have a high risk for schizophrenia. The research suggested that drug use in that subsection of the population could potentially be even more dangerous than previously believed.
More Tests Needed
The studies confirm what most scientists have been saying for years— that we don't actually know much about marijuana. Because the drug has never before been considered a medical treatment, testing examining how cannabis affects a user's body has been limited. In order to draw confident conclusions, most agree that more research is necessary.
Posted-In: American Medical Association marijuanaHealth Care Top Stories General Best of Benzinga
View Comments and Join the Discussion!