World Powers Agree On Iran Nuclear Deal: Now What?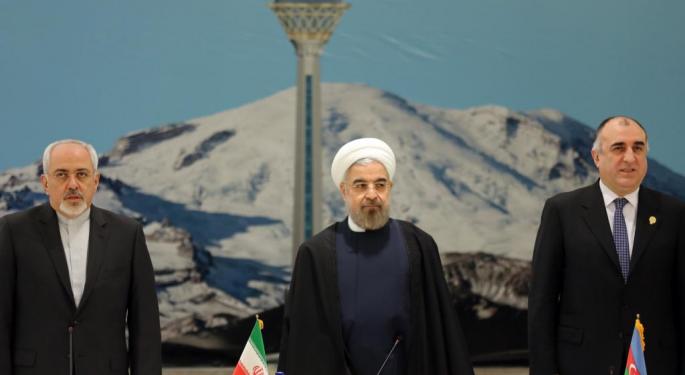 In the early hours of Tuesday, Western diplomats and Iranian officials finally agreed on the terms of a nuclear deal that will cut back on Iran's nuclear development activities in exchange for the removal of sanctions that have been squeezing the nation's economy for years.
U.S. President Obama and Iranian President Hassan Rouhani said the deal marks a stepping stone for solving problems diplomatically rather than with military intervention, but critics say the deal will do little to prevent Iran's progress toward making an atomic bomb.
The Terms
The deal requires Iran to adhere to strict limits regarding its nuclear development activities for the next 10 years. Those restrictions will then ease in the following five years. The U.S., EU and UN in turn will lift sanctions that have been weighing on Iran's economy, something that experts believe will boost the nation's economic growth by 7 to 8 percent in the coming years.
Related Link: How Will An Iran Deal Impact The Global Oil Market?
Oil
Following news of the deal, oil prices tumbled as markets prepared for an influx of Iranian oil to the market. Global supply already far outpaces demand, so the introduction Iranian oil is likely to further expand the global supply glut. Most are expecting Iran to double its exports once the deal takes effect.
A Sure Thing?
While the decades-long negotiations between World Powers and Iran may be over, the deal isn't likely to make it through U.S. Congress without a fight. Many of America's Middle Eastern allies are disappointed with the agreement, as they believe it merely delays Iran's nuclear weapon capabilities.
Congress will have 60 days to review the agreement, after which their vote will determine whether or not it goes into action. However, the Obama administration could use the Presidential veto to override Congress and go ahead with the deal anyway.
View Comments and Join the Discussion!
Posted-In: Barack Obama Hassan Rouhani IranNews Politics Global Markets General Best of Benzinga