Bitcoin's Bumpy Ride This Week Isn't Deterring Optimism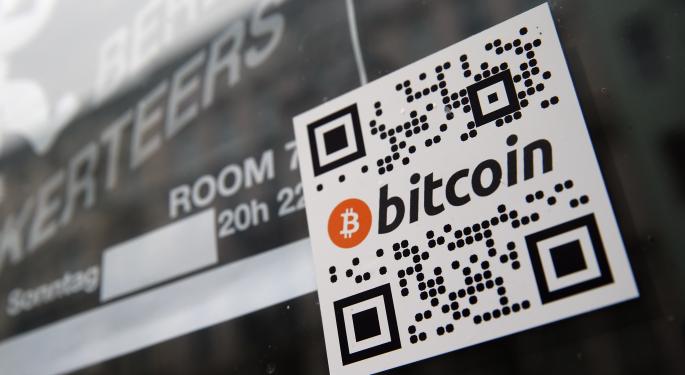 So far, this week has been a roller coaster ride for bitcoin prices as markets adjust to the cryptocurrency's quickly changing landscape.
Riding High
The week began on a high for bitcoin investors after the U.S.' first regulated bitcoin exchange was launched by Coinbase. The exchange got off to a rocky start on Monday morning with several users complaining about glitches on the company's website, but in the end the rollout was considered a success.
Coinbase said it traded 4,628 bitcoins during the first two hours of operation and the buzz generated by the new exchange helped push prices above $300.
Price Slide Doesn't Put Off Enthusiasts
But by the early hours of Wednesday, investors taking profit had pushed bitcoin prices below $260. The slide did little to dampen the optimism of the cryptocurrency's enthusiasts, though.
The Winklevoss Twins, who plan to rollout their own regulated exchange later in the year, continued to back the currency saying that bitcoin could eventually become a "gold-like" asset and reach a market cap around $1 trillion.
Venture capitalist Tim Draper was also positive about the currency's price drop this year, saying that the 70 percent slide in 2014 created an investment opportunity. Draper says he bought 2,000 bitcoins for around $400,000 last week on the expectation that the cryptocurrency will eventually rebound.
Related Link: Mt. Gox Fades As New Exchanges Emerge
Price Is Just A Number
Bitcoin investors have shrugged off critics who hailed the currency as the "worst investment in 2014," saying the price is only a small part of what makes bitcoin so promising.
Instead, they say, the technology behind bitcoin is what they are investing in; and as more and more developers jump on board the cryptocurrency revolution, the value of that technology is likely to continue rising.
Posted-In: Bitcoin Coinbase Tim DraperNews Forex Top Stories Markets Tech Best of Benzinga
View Comments and Join the Discussion!