What's In A Secret Merger Code Name? Here's The 10 Most Widely Used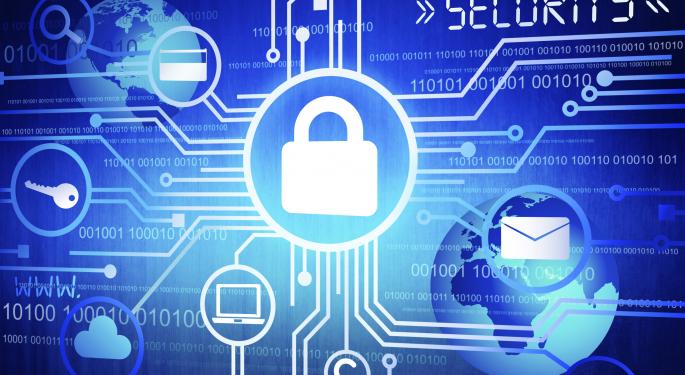 M&A dealmakers have a strong need to maintain secrecy during the deal making process.
That secrecy is achieved, in part, by assigning secret code names to the companies involved.
Philip Whitchelo, Intralinks Holdings Inc (NYSE: IL) Vice President of Strategy and Product Marketing EMEA & APAC, spoke with Benzinga from London and said recent analysis of nearly 17,000 code names used since 2009 revealed some interesting facts.
Common Code Names
For starters, Whitchelo said, many of the same names were used repeatedly.
On a worldwide basis, the top 10 code names for M&A deals done through Intralinks were Eagle, Blue, Phoenix, Alpha, Green, Falcon, Tiger, Apollo, Diamond and Neptune.
That group of code names accounted for 4 percent of all M&A deals.
Related Link: Intralinks' Deal Flow Predictor: Positive M&A Momentum Will Continue
Letters By The Numbers
Even some letters proved more popular than others.
For example, the letter S was the first letter of the code name in 11 percent of all deals.
Next came the letter C (9 percent) followed by the letter A (8 percent).
But Seriously
One thing in particular Whitchelo said seemed important from a security standpoint.
That was the fact that 20 percent of M&A deals analyzed involved the use of a code name that started with the same letter as the name of the company that was the target of the M&A deal.
"If you think about it," he said, "that's like an open door to somebody."
A Little (Mnemonic) Help, Please
Open door or not, Whitchelo found the practice understandable.
"I sort of think back to when I was a banker," Whitchelo said. "You tend to gravitate toward code names that are easy to remember."
When juggling eight or 10 M&A deals at the same time, Whitchelo explained, it's a matter of human psychology to try to come up with code names that relate.
Secrets Will Remain Secret
Whitchelo took pains to point out that the analysis done by Intralinks was aggregated and no specific data would ever be shared.
"We would never, ever, for example, say 'Project Eagle was used 100 times and it was used on the following deals.'"
"That," he said, "would be a breach of our confidentiality."
The Take Away
Aside from a little light-hearted look at M&A code names heading into the holidays, Intralinks and Whitchelo had one serious hope.
"It may cause a few people to say 'Maybe we should think about this [code names] a little more carefully' and if it does, I think that's a good thing."
At the time of this writing, Jim Probasco had no position in any mentioned securities.
Posted-In: Philip WhitcheloPsychology Top Stories Exclusives Tech General Best of Benzinga
View Comments and Join the Discussion!