Potato Salad Is The 'Honey Boo Boo' Of Kickstarter Campaigns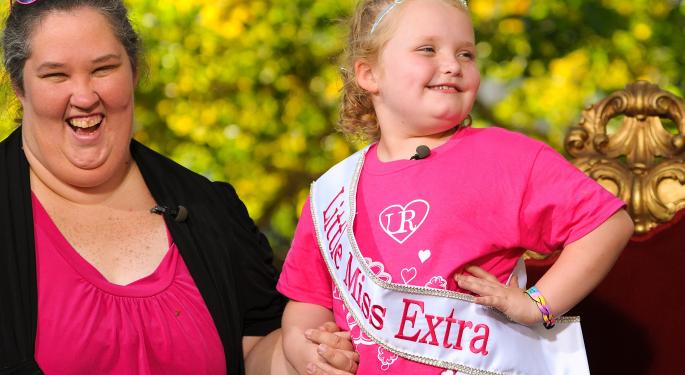 Potato salad continues to draw thousands of dollars in donations, but not everyone is amused by the results.
Bloggers have been amazed by Zack Danger Brown's ability to earn more than $60,000 -- enough to buy more than 18,000 bottles of mayonnaise -- from one silly Kickstarter campaign. One reporter argued that Brown taught entrepreneurs a valuable lesson.
Others defended him and said that he should keep every penny he earns, even if he doesn't care about the money. If that's true, Brown may not be anything like a reality TV star, but his success is eerily reminiscent.
"If nobody gave him money, then nobody would be talking about it," Anthony Katz, founder of Hyperice, told Benzinga. "But people gave him money. It's hard to get mad at the guy. He was just doing a joke, and people gave him $50,000."
Related Link: 5 Kickstarter Campaigns That Are Better Than Potato Salad
Hyperice is currently running a Kickstarter campaign to raise $100,000 for the Vyper, his second product.
The Vyper is a unique foam roller that adds vibration to loosen muscles, increase circulation and flush out lactic acid.
During the interview, Katz was reluctant to specifically critique the potato salad hype. He did, however, compare the campaign to a popular TV show. "You know, I don't watch sh*t TV like Honey Boo Boo, but that's what the networks are buying these days," said Katz.
It's A Circus
Katz's Kickstarter video was filmed by Christopher Sims, a friend who has directed music videos for numerous pop stars, including Usher and Christina Aguilera. In his spare time, Katz and Sims have also discussed the possibility of doing a series together.
"We had this really cool idea for a show, a non-fiction show, that we brought to one of the networks," said Katz. "The network basically said, 'Hey, this is really deep and really artistic, but what TV wants to buy right now is super cheap to produce, low-brow [content].' So they want Honey Boo Boo. It costs no money to produce, they shoot it on sh*tty cameras and it takes no skill to produce it. They can sell it to the lowest common denominator. The viewers are the lowest common denominator."
Katz also said that there is an "ongoing conflict" between art and commerce.
"There is so much sh*t music, sh*t TV, sh*t movies that do really, really well," he added. "People speak with their dollars. If people thought that this guy making potato salad was funny and they wanted to laugh with their dollars, well, then they did that. It would be really easy for Kickstarter to say, 'This is not a legitimate project, sorry,' and we wouldn't be having this conversation. But they let him do it and people thought it was funny."
Katz (who said that the world "doesn't make sense") also questioned why people eat fast food and processed food.
"Why do people eat Hot Pockets?" he said. "Why do people eat McDonald's? I don't know. It's sh*t. People buy sh*t all the time."
Disclosure: At the time of this writing, Louis Bedigian had no position in the equities mentioned in this report.
Posted-In: Anthony Katz comments Honey Boo Boo Hyperice Kickstarter potato saladSuccess Stories Startups Best of Benzinga
View Comments and Join the Discussion!