Google's Project Tango Could Define The Future Of Augmented Reality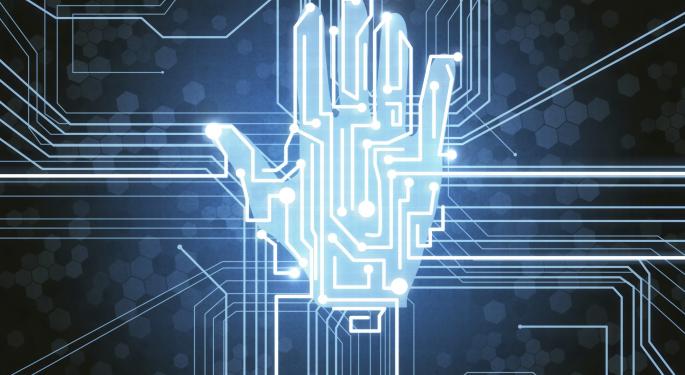 Google's (NASDAQ: GOOG) (NASDAQ: GOOGL) Project Tango could define the future of augmented reality, and its newest partner hopes to make that happen.
The search engine giant has partnered with PMDTechnologies (stylized as 'pmdtechnologies'), a Siegen, Germany-based developer of 3D image sensor chips and other related technologies. PMD told Benzinga that it has created the world's smallest 3D camera.
"That is a reason why Google chooses our technology to use in Project Tango," Dr. Bernd Buxbaum, CEO of PMD, told Benzinga.
Project Tango may be the most prominent project that PMD is working on, but Google isn't the only company that is utilizing PMD's technology.
Related Link: Matterport CEO Bill Brown Discusses Google's Project Tango, Mobile Innovation And More
"The scanning part came up maybe a year ago," said Dr. Buxbaum. "We learned that more and more OEMs were interested in that application. Project Tango is obviously working in that space with our sensors. But you can use our sensors for other things."
Some customers/partners have applied PMD's sensors to rear-facing camera, while others have utilized the user-facing side of the device.
"Then you do other things than just scanning," Dr. Buxbaum added.
Jochen Penne, Director of Business Development at PMD, told Benzinga that the company's technology "relies on the fact that you emit a light signal and you measure its return time in each pixel."
"That's a quite powerful approach," said Penne. "We don't need a baseline, we don't need to project a pattern, we don't need to find corresponding features between two camera images. We can measure every scene in 3D."
Penne said that the only requirement is that the environment is reflecting light.
"That very general capability, to sense in 3D, is complimented by very good scalability of our technology," he added. "We can build camera systems which can measure, in broad sunlight, up to 80 meters."
Other Use Cases
During the interview, Penne spoke about some of the other ways in which PMD's 3D sensors can be used. One example is for touch-less gesture-based controls within video games -- with or without a virtual reality component.
"It's all in its infancy," said Penne. "We believe our technology provides data, which is robust enough to really make these kinds of applications, which are in their infancy now, to a mature level. Touch-less gesture control, today, is something very gimmicky and something for early adopters. With our cameras, we have proven that we can provide a very reliable tracking of the user's hand when interacting, even if the hand is partially occluded or if you make very fast movements."
Penne said that PMD's goal is to integrate its technology into devices from other manufacturers.
"We don't want to become a peripheral device," he said of the company's plans.
Disclosure: At the time of this writing, Louis Bedigian had no position in the equities mentioned in this report.
Posted-In: comments Dr. Bernd Buxbaum Google Jochen Penne PMD PMDTechnologiesSuccess Stories Tech Best of Benzinga
View Comments and Join the Discussion!