World Banks Cuts Global Growth Forecast; U.S. Down To 2.1% From 2.8%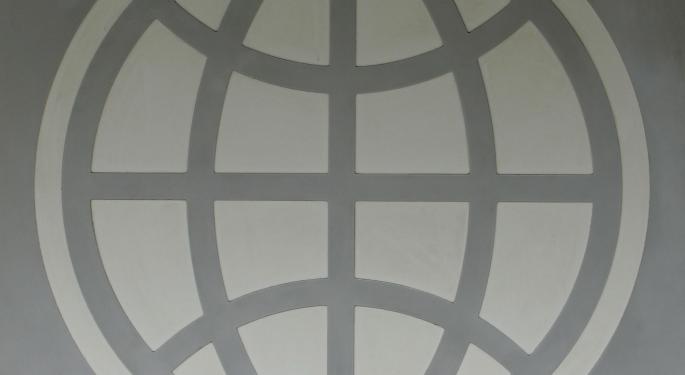 The World Bank has issued its June 2014 report -- and cut the outlook for global growth along with growth in the US, Russia and China.
The organization stated emerging markets will see strengthening ahead of the anticipated Federal Reserve rate increase in H1 2015. Global growth was cut to 2.8 percent from 3.2 percent due to "poor weather in the United States, financial market turbulence and the conflict in the Ukraine".
The U.S. and Europe
The United States growth estimate was lowered to 2.1 percent from 2.8 percent. Developing nations will see their growth pickup, as the group has experienced sub-five percent growth for the third year in a row. The slower growth is attributed to tail-winds coming from high-income growth regions (the U.S. and EU) being countered by constraints to capacity and the coming tightening of financial conditions, or anticipated rate increases.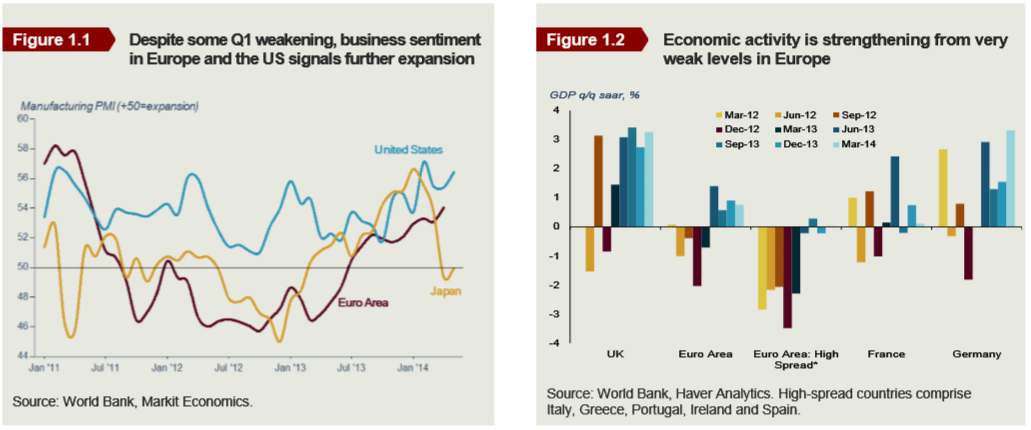 The ECB's June 5 announced measures will likely support growth and "encourage inflation" while depreciating the euro against the other major currencies, which will cause a spillover into three areas:
Rising Trade: a speedy EU recovery could increase demand and lift growth across developing European areas.
Loosening global financial conditions: a drop in European yield could encourage a search for yield bringing capital inflows to emerging markets.

A depreciation of the euro that could exacerbate currency mismatches: Countries combining non-euro-denominated liabilities, such as Hungary and Poland -- who have a large share of their national household wealth denominated in Swiss francs -- might be vulnerable to currency mismatch pressures caused by a depreciation of the euro.

Related: Apple Split Windfall For Option Traders & Brokerages
Developing Country Fiscal Policy
Developing countries have also seen record fiscal debt levels, and many have increased their debt to GDP ratios by 10 percentage points. Addressing policy tightening and fiscal debts, the World Bank states:
"With output gaps having closed and most developing countries growing in line with potential, this suggests that more tightening will need to be done if debt-levels are to be restored to their pre-crisis levels and if fiscal space is to be created so that countries can respond effectively to future shocks, should they arrive."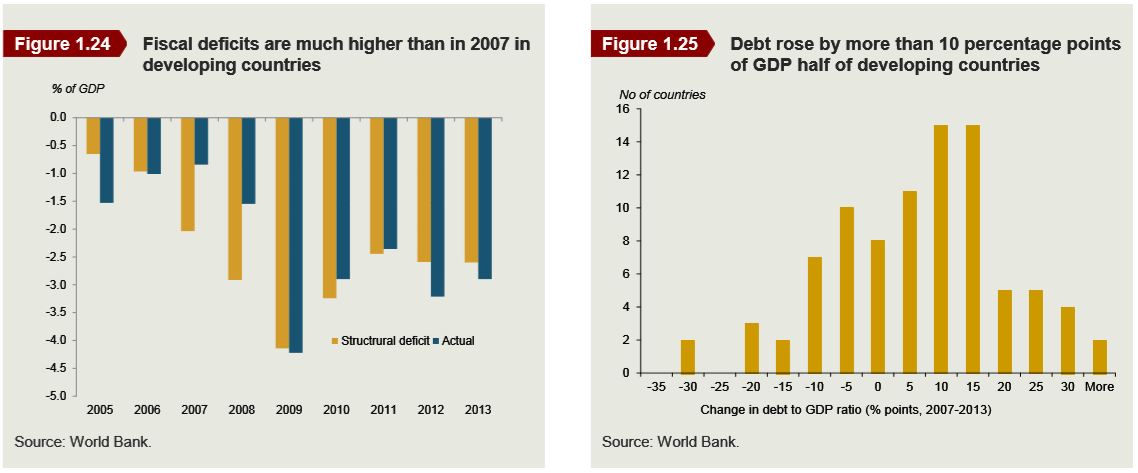 The outlook is not necessarily rosy for 2015. However, the World Bank seems comfortable expecting growth to increase in 2015 and 2016, once the central banks have followed through with expectations of ceasing monetary intervention and increasing rates. These actions will be taken to mop-up the liquidity spilling all over the globe, which may be driving up asset prices well beyond intrinsic valuation because of cheap money funding M&A bidding wars.
Posted-In: Emerging Markets Eurozone Economics Markets
View Comments and Join the Discussion!