A Look At How Twitter Could Fund A Nearly $1 Billion SoundCloud Acquisition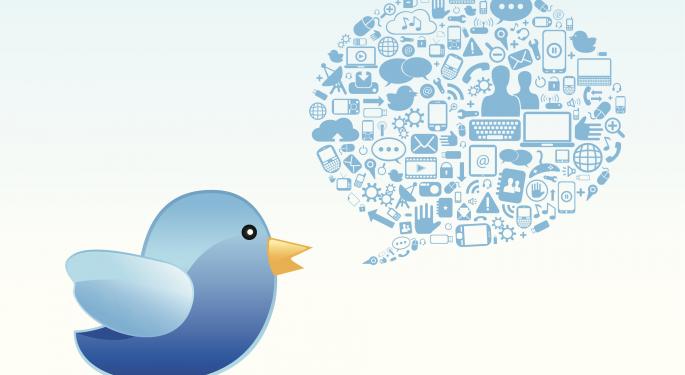 Twitter (NYSE: TWTR) is rumored to be considering the acquisition of SoundCloud, according to the web site Re/code.
SoundCloud is a music streaming site with 250 million users, the same amount as Twitter. SoundCloud is worth at least $700 million, based on a $60 million round of funding the company did in late 2013.
A key question investors have is how Twitter would fund a nearly $1billion dollar acquisition. The most likely outcome would be a combination of cash, debt or equity.
Equity
A final option for Twitter to fund a nearly $1 billion acquisition is with equity. However it is unlikely that a large amount, if any, would be used. Shares are down more than 28 percent in the past month, most of which is because the company's lockup period ended.
Assuming the CFO thinks the company's shares are currently undervalued, following the sell-off on essential no fundamental change, funding the acquisition with equity would be very expensive and the project would need to have a very high ROI to result in a positive NPV.
Related: FireEye To Repeat Twitter Lock-Up?
Debt
2014 is proving itself to be the year of mega-acquisitions. Part of this is because debt is very cheap and the risk of rates rising in the near future is high, incentivizing companies to issue notes to fuel their buying.
Twitter has just $103 million of long term debt, leaving plenty of room for financing. Additionally, raising debt for an accretive acquisition is likely to lower the company's WACC -- because so much of the company is funded with equity right now.
Cash
Two weeks ago, Twitter announced $2.1 billion of cash on its balance sheet. With few short term obligations and little long term debt, the company's current ratio is 9.6, and the debt/ equity ratio is just 0.14. These strong figures make the possibility for cash to be used in the deal a reality.
In addition, although Twitter disappointed investors with zero earnings last quarter, cash flow was still positive at $43 million.
Trading
Shares of Twitter traded up and down in a $0.27 range (0.8 percent) after Re/code broke the story. Shares are currently trading in the top end of that range at $32.30, up 0.12 percent on the day.
View Comments and Join the Discussion!
Posted-In: merger Mergers and AcquisitionsM&A News Rumors Tech Media Trading Ideas Best of Benzinga