Additional Fees Help Fuel Airline Profits In 2013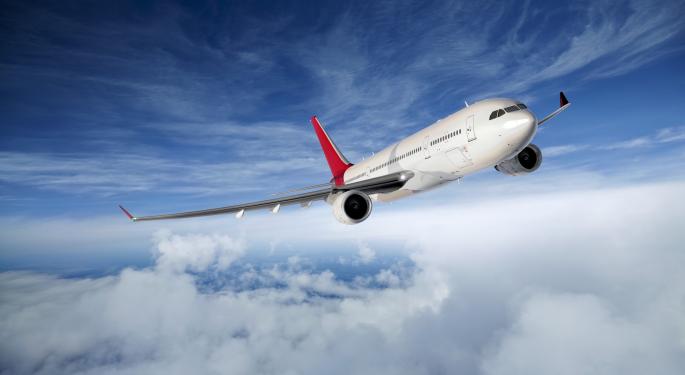 More signs the U.S. airline industry has recovered from the double blows of the 9/11 terror attacks in 2001 and the subsequent recession.
On Monday, the federal Bureau of Transportation Statistics (BTS) reported the 26 scheduled U.S. passenger airlines had a net profit of $7.3 billion in the fourth quarter of 2013 – their third straight quarter of after-tax net profit – compared to a loss of $188 million during the same time period a year earlier.
And for the year, Those airlines brought in a net profit of $12.7 billion, compared to $98 million in 2012.
One very big factor for those profits was the growing number of fees the air carriers impose on their customers.
We have every fee known to man," Rick Seaney, CEO and co-founder of Farecompare.com, tells the Los Angeles Times. "That tells you why there are profits now."
Related: Is $1 Million Enough For Your Retirement?
The passenger airlines reportedly collected nearly $800 million in baggage fees and $675 million in reservation change fees for the year, making up about three percent of their total operating revenue.
The BTS, meanwhile, points out those baggage and reservation change fees are the only ancillary fees reported to the Bureau as separate items.
"Other fees, such as revenue from seating assignments and on-board sales of food,I beverages, pillows, blankets and entertainment are combined in different categories," it noted, "and cannot be identified separately."
Along with some recent, major mergers, the airlines have also been attending to their profits by cutting some routes and boosting capacity – often by reducing the size of passenger seats.
But the industry says it still has a ways to go before it can truly say it has bounced back.
"It's worth noting, while finances for the U.S. airline industry are improving, we still lag the S&P 500 average profit margin, and face tens of billions of dollars in debt, which airlines are actively working to pay down," Jean Medina, spokeswoman for the trade group Airlines for America, said during an interview with the LA Times.
Posted-In: airfares airline airline fees Airline Industry Airlines for America Bureau of Transportation StatisticsTravel General Best of Benzinga
View Comments and Join the Discussion!