Google Taking Another Stab at Controlling Your TV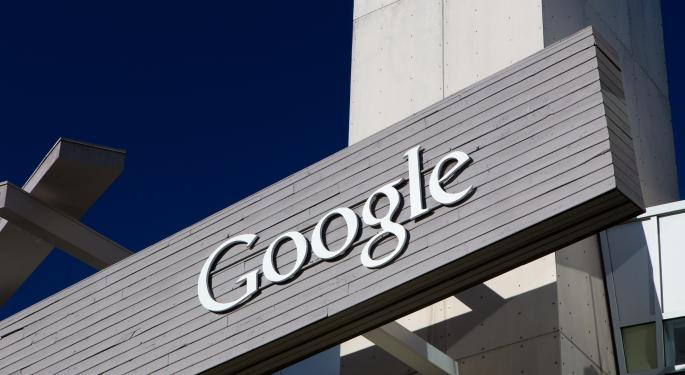 According to leaked documents uncovered by The Verge, Google (NASDAQ: GOOG) is planning to introduce Android TV—a renewed attempt to put the Android OS on your TV.
Remember the Google TV? Introduced in 2010, this was a joint effort by Google, Intel, Sony, and Logitech to turn your TV into an Android/Chrome powered experience that was supposed to take over the TV world.
Then-Google boss Eric Schmidt famously said that Google TV would be in the living room of everybody that had a TV, but quite the opposite occurred. Google TV was a colossal failure.
Every major network blocked their online content from displaying on Google TV along with all of Viacom's subsidiaries. The only cable or satellite provider to embrace it was Dish but that meant very little if the content companies said no. Google TV was dead on arrival.
Four years later, Google is ready to try again, this time with Android TV.  What's the difference? First, Google isn't trying to turn the TV into a computer that displays content; it's only trying to provide a better interface for content already there. (Think Apple TV)
Related: Mozilla CEO Steps Down Amid Controversy
In fact, a lot like Apple TV. The remote is said to have a four-way directional pad that allows you to move through scrolling cards that have a picture of a movie, show, game, or app. Each category has its own shelf. The remote will also have enter, home, and back buttons to help navigate through the interface along with voice recognition.
There's also the ability to resume content you started watching on a phone or tablet and other features that make it strikingly similar to the new Amazon Fire TV also built on Android.
Finally, Google will push app developers to create new apps that enhance the experience but in the documents received by The Verge, Google cautions that the goal, at least for now, is to keep this interface very simple. Google will surely take steps to keep all of the media companies that rejected its first attempt from giving its newest attempt the same treatment.
Some are asking how this fits in with Google's popular Chromecast. The answer is unclear.
Android TV looks very similar to the many other TV interface products on the market that have received only tepid consumer response. If these rumors are correct, it doesn't appear that Google will do what ex-boss Eric Schmidt predicted. Android TV isn't likely to be in every home with a television.
Disclosure: At the time of this writing, Tim Parker was long Apple.
View Comments and Join the Discussion!