TriQuint, RF Micro To Merge In $1.6B All-Stock Deal; Shares Rally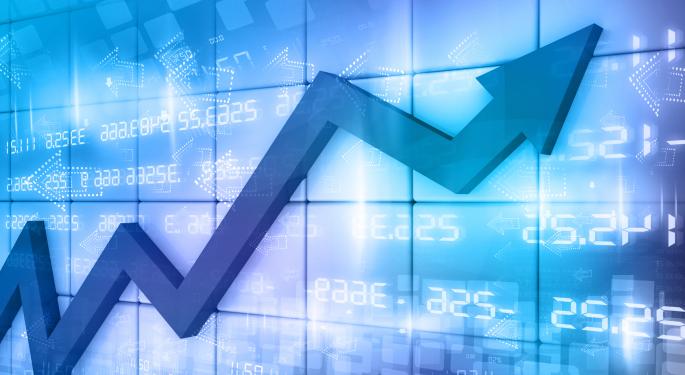 On Monday, TriQuint Semiconductor (NASDAQ: TQNT) and RF Micro Devices (NASDAQ: RFMD) announced that they will combine in an all-stock deal. The merger represents an implied price for TriQuint of $9.73 per share, representing a 5.4% premium based on the closing price of $9.23 for TriQuint on February 21, 2014.
The board of directors for both companies have unanimously approved this transaction which will achieve a minimum of $150 million in cost synergies. The press release added that the merger will contribute $75 million in annualized synergies exiting the first year after closing and an additional $75 million exiting the second year. The transaction is expected to close in the second half of 2014.
The new company will have a new name and shared leadership team to "reflect the nature of this transaction as a merger of equals." The press release states that TriQuint CEO Ralph Quinsey will serve as non-executive Chairman, and RFMD CEO Bob Bruggeworth will serve as Chief Executive Officer. The board of directors will be made up of ten directors, with five directors from the existing board of each company.
The press release reads, "This transaction combines complementary product portfolios, featuring power amplifiers (PAs), power management integrated circuits (PMICs), antenna control solutions, switch-based products and premium filters - and leverages these to deliver the industry's most comprehensive portfolio of high-performance mobile solutions. It will also strengthen the combined company's service to the infrastructure and defense/aerospace industries and enable advanced gallium nitride (GaN) solutions for additional markets and applications."
Shares of TriQuint and RF Micro were up more than 20.8% and 17%, respectively, in pre-market up trading. TriQuint is currently up 19.93% at $11.07. Shares of RF Micro are at $6.64, up 14.29%.
Investors and the general public can access more information on the merger at triquint.com/infographic.
Posted-In: News M&A Press Releases
View Comments and Join the Discussion!