BitTag, Real-Time Bitcoin Price Tag, Looks To Solve Key Bitcoin Problems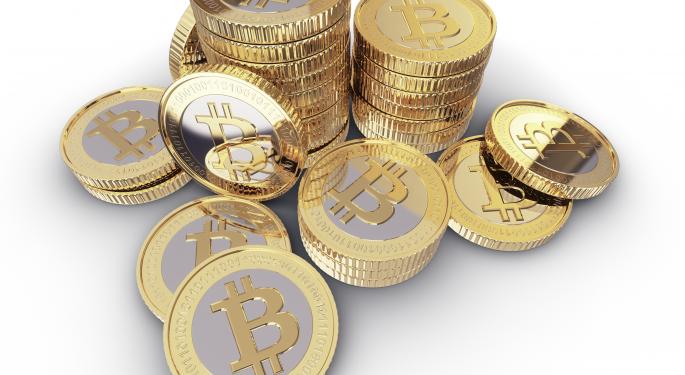 Bitcoin remains an extremely volatile form of currency. One of the main issues with it is the fact that the value can change at the blink of an eye. Now, a London-based Bitcoin enthusiast tries to solve the problem with BitTag.
BitTag is a device that pulls information from the internet and informs a user on the value of Bitcoin, updating itself once a minute. Its creator, Samual Cox, hopes that this will allow brick-and-mortar stores to start accepting Bitcoin. Cox told BBC, "Bitcoin is becoming more popular…But there's a lack of infrastructure for people to buy things in the physical world because the value changes all the time."
In theory, Cox's argument makes sense. Bitcoin's volatility has been the crypto-currency's main issue. Stores are worried that, hypothetically, the value of Bitcoin can crash mid-transaction. Now, stores will be able to get a more accurate reading on the current value of a Bitcoin.
Related: What Companies Accept Bitcoin?
The BBC writes that over the past year, the price of a Bitcoin fluctuated tremendously, surpassing $1,000 many times but also going as low as $421. The actual BitTag costs about $60 (£40), so its a little too pricey for the average store. The idea is that the BitTag can be attached to a good and it will show how much that item is worth in Bitcoin. So, the price of the good will change depending on the volatility of Bitcoin.
Here's how it works, according to the BitTag website: "[The] Bitcoin transaction can be activated by a simple 'shake' of the BitTag. Enabling a Bitcoin QR code to be displayed on the display and scanned by the user's smartphone."
BitTag uses Bluetooth Low Energy technology and connects to a tablet so that stores can monitor each digital price tag. BLE is most known for its use in Apple's iBeacon device that allows stores to keep track of customers and send notifications to shoppers that are in stores, while they are shopping. The BitTag also has a microprocessor, OLED display and a rechargeable batter. The device comes with an accompanying iPad app and can be purchased online on bittag.net
Posted-In: BBC Bitcoin BitTagNews Commodities Global Markets Tech Best of Benzinga
View Comments and Join the Discussion!