Yahoo Looking To Purchase Business App Developer Tomfoolery For $16 Million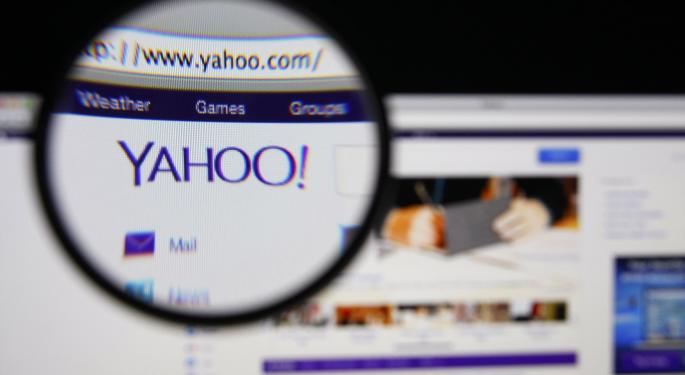 Yahoo! (NASDAQ: YHOO) plans on continuing its spending spree in 2014, and is rumored to be acquiring business app developer Tomfoolery for approximately $16 million. According to two Wall Street Journal sources, talk between the two companies isn't final yet, but is in the advanced stages.
Tomfoolery was founded in 2012 looking to build and design apps that for businesses and would help employees have their own platform to socialize and work together -- a similar concept to Facebook. The company raised $1.7 million from a group of high-profile investors, including Andreessen Horowitz and former Yahoo CEO Jerry Yang.
Instead of creating "boring" enterprise apps, Tomfoolery's goal is to create apps for business that also incorporate the easy-to-use functionalities and a more engaging design of consumer apps.
The company's first app was Anchor, a real-time conversation platform that allowed employees to talk about anything, from where the best lunch places are to a particular project they were working on. The app also worked with popular enterprise apps like Box, Dropbox, and Evernote to make it easier for employees to collaborate on projects.
Related: 8 Ways to Build A Company That Google Will Acquire
But, Tomfoolery had plans on expanding and providing a number of apps that would work together, like Facebook's strategy with its numerous apps like Messenger, Poke, Camera, and Instagram. TechCrunch writes that Tomfoolery was working on a messaging app.
It seems like this could be another acquisition-hire by Yahoo!, but, with its recent focus on mobile apps, the tech giant could be acquiring the startup to work on a new mobile strategy or bridge the gap between enterprise and consumer apps. The Tomfoolery team includes CEO Kakul Srivastava, an ex-Yahoo employee who worked with the now-revamped photo-sharing site Flickr, where he served as the service's general manager, and left in 2011. Sol Lipman, a former AOL vice president, is an expert in mobile technology, so an acquisition-hire isn't out of the question either.
Since Marissa Mayer became CEO in July 2012, Yahoo! has made two dozen acquisitions, ranging from the $1 billion dollar purchase of Tumblr to Summly,a news aggregation app purchased for about $30 million. The acquisitions have come with different results: while Tumblr has remained relatively independent from Yahoo!, Summly was integrated into the Yahoo iOS app.
It remains to be seen how Yahoo will incorporate Tomfoolery into its product development.
Posted-In: Andreessen Horowitz Kakul Srivastava Sol Lipma Tomfoolery Wall Street JournalNews Tech Media Best of Benzinga
View Comments and Join the Discussion!