LinkedIn Responds to Hacking Accusations Lawsuit (LNKD)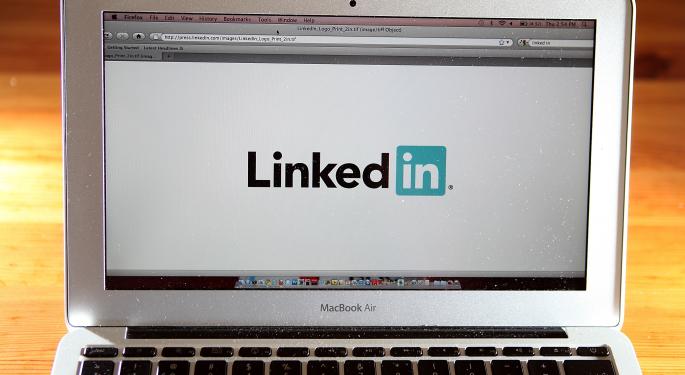 In a blog post Saturday, LinkedIn (NYSE: LNKD) said accusations that it "breaks into" member email accounts are false.
The accusations came in the form of a class action lawsuit filed against the company last week.
The lawsuit, with pertinent sections underlined, was posted on Scribd by Gigaom. According to the complaint, LinkedIn appropriates "names, photographs, likenesses and identities" of users to advertise its products and services without consent.
In addition, the lawsuit claims LinkedIn breaks into user third-party email accounts, downloads email addresses, and even pretends to be the user in order to download email addresses from those accounts.
After obtaining the email addresses, according to the complaint, LinkedIn begins a spamming campaign aimed at recruiting new members.
In the blog post, LinkedIn Senior Director of Litigation, Blake Lawit said, "We do not access your email account without your permission. Claims that we "hack" or "break into" members' accounts are false."
Lawit added that LinkedIn does not pretend to be members in order to access email accounts and does not send messages or invitations to join LinkedIn on a member's behalf unless the member has agreed.
The blog post did acknowledge that LinkedIn does give members the choice to share email contacts in order to "connect on LinkedIn with other professionals that you know and trust."
The use of words and phrases like "appropriating," "breaking into," and "hack," in the lawsuit give the complaints added emotional emphasis. As Gigaom pointed out, however, the heart of the filing has to do with LinkedIn's recruiting technique, which involves encouraging members to invite other people they know to join their network.
Since users have to agree, the tactic by itself does not seem unusual. The complaint charges that the process is deceptive and does not clearly tell members that it will "spam" their contacts. The use of the pejorative "spam" in the complaint in place of LinkedIn's preferred "reminder emails" is another example of the lawsuit's attempt to add emotional emphasis.
Emotional rejoinders, of course, are equally applicable to both sides. Therefore, while the complaint against LinkedIn said the company "hacks" into member email accounts, LinkedIn said it "gives you the choice to share."
The New York Times noted that however it is achieved, membership by referral is important to LinkedIn and other social networks. The company had 238 million users worldwide in June. This represents a 37 percent increase from Q2 2012 and is a substantial part of the reason LinkedIn stock has seen such rapid growth.
On the other hand, trust is as important to LinkedIn's long-term viability as membership growth. A trial date for the lawsuit against LinkedIn has not yet been set.
At the time of this writing, Jim Probasco had no position on any mentioned securities.
Posted-In: Blake Lawit LinkedIn Scribd Senior Director of LitigationNews Legal Media Best of Benzinga
View Comments and Join the Discussion!