Olark CEO: 'I Imagine Cloud Computing is Like Electricity in 10 Years'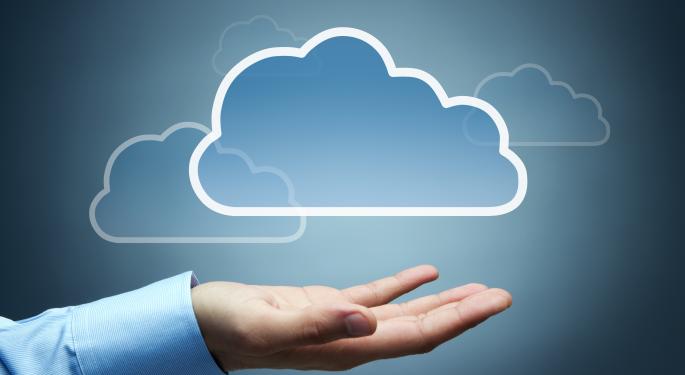 Between the yearly outages that occur at Amazon (NASDAQ: AMZN), Microsoft (NASDAQ: MSFT) and Google (NASDAQ: GOOG), many consumers wonder about the future of cloud computing.
Some technologists have expressed their concerns about the format. Others go out of their way to support cloud computing.
Earlier this month, Olark -- a Y-Combinator company that provides live chat and real-time monitoring for websites -- experienced some problems after its hosting provider, Rackspace (NYSE: RAX), encountered internal network issues.
Ben Congleton, Olark's co-founder and CEO, quickly sent out an e-mail to his customers to explain what happened and to apologize for any downtime they may have occurred.
"We are truly sorry," Congleton wrote in his message. "We know it's a pain and you have come to rely on tools such as ours. If you feel this affected your business today, let us know so we can try to make it right."
Benzinga caught up with Congleton this week to discuss Olark, the challenges of cloud computing and its future in technology.
Responding to the Problem
When companies experience an outage, Congleton recommends that they communicate with their customers "quickly and honestly."
"I think we did a pretty good job of that," said Congleton. "I think admitting that there's a problem quickly is something that a lot of people have a hard time doing, but it is incredibly valuable in building trust with the people you're interacting with."
Congleton is quite pleased with the job that Rackspace has been doing, adding that the firm is "making it easier for big companies to mitigate risk by spreading their cloud resources across multiple providers."
"At the same time, Rackspace and other vendors are quite a bit behind Amazon in terms of additional features of their platform," said Congleton. "It's incredibly hard, from a technical standpoint, if you're relying on all the services that Amazon provides you, and you need to figure out how to split your stuff across vendors and mitigate different kinds of catastrophic failure, so it's not an easy option."
Avoiding Outages
"I think when you are a cloud computing company you have a lot of vendors that you're relying on," Congleton told Benzinga. "What you need to do is pick vendors that are very reliable."
Congleton said that Olark has been very fortunate in that it has not experienced many outages.
"Being on Rackspace helps us avoid those problems," he said.
Choosing the right provider is just one of the challenges, however.
"You also have to design your architecture in such a way that it can handle a lot of failure," said Congleton. "It's a process -- you can always do more, but you're always trying to figure out the cost-benefit tradeoffs."
The Cloud Will Get Stronger
One day in the not-too-distant future, Congleton believes that massive and ongoing cloud outages will be a thing of the past.
"I think a lot of people think that cloud computing gives you a finger to point at," said Congleton. He believes that as the infrastructure becomes more stable, people will begin to forget about the issues they've encountered along the way.
"Imagine when electricity first came out, there were brownouts all the time," said Congleton. "When the Internet was beginning, links would go down all the time. Data centers would over-saturate their links because there wasn't enough fiber in the ground."
Cloud computing will get to a place where it "doesn't fail as often," Congleton said, "but it's going to take some time to get there."
"I imagine cloud computing is like electricity in 10 years," he concluded.
Louis Bedigian is the Senior Tech Analyst and Features Writer of Benzinga. You can reach him at 248-636-1322 or louis(at)benzingapro(dot)com. Follow him @LouisBedigianBZ
Posted-In: Ben Congleton Olark rackspaceNews Management Success Stories Startups Tech Best of Benzinga
View Comments and Join the Discussion!