Fear In The Stock Market Plus Euro Under Key Pivot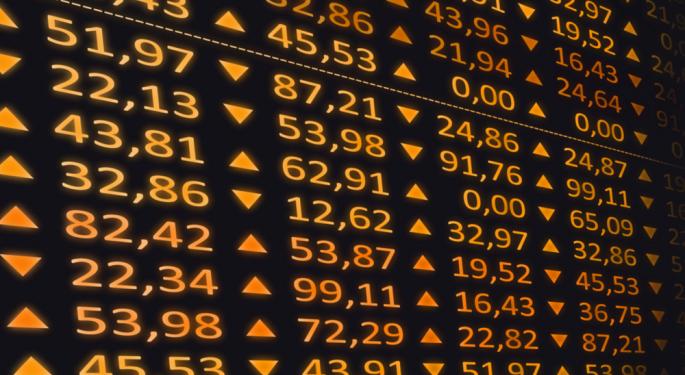 We see fear in the stock market's eyes. We see investors sucker-punched by a steep and rapid sell-off following the Obama election. It just goes to show you to keep a cool head when investing and trading the markets, and don't get too attached to the mass media hype of whatever is being yelled on the television financial shows that day. Do your own research, know your stops, and know your options. That makes for a better informed and more empowered investing and trading experience.
The US emini SP futures continue to slide, hitting new monthly lows this morning at 1342 (DEC12). US Budget Deficit negotiations still continue to concern investors, as well as disappointing blue chip earnings announcements. For example, Dell is down almost 7 percent today after announcing less than stellar earnings. This is exactly why we encourage investors to know their options outside of the traditional stock and bond markets.
In commodities news, we see the soybeans and soybean meal down almost 2 percent as news was released thatChina may have cancelled 600,000 tonnes of previous purchases from the U.S. due to poor crush margins have sent futures to new lows for the move. Corn is down around 1 percent as weekly export sales for corn are expected to come in at 8-10 million bushels. Corn seems to be being led down by soybeans with the fundamental news from China rocking the markets this morning.
Silver futures are down fairly big at 1.5 today as the risk off tone spreads to the precious metals markets. The rally in the dollar is also a key factor in the precious metals decline. The only major commodities that we see rallying today are crude oil, natural gas, and orange juice futures.
We focus our analysis on the Euro currency futures. Since trying to break through 131.50 in October, the Euro has been in a downtrend since then. We see a "lower highs" pattern developing, with a resistance line at 128.50. Furthermore, this month, the Euro futures have broken their uptrend support line, and we are looking for a potential further downmove to a key level at 126.00. The US dollar index seems very strong right now, so if the US dollar keeps rallying, the Euro could touch and extend lower past the first level of 126.00.
Start getting our recommended trades delivered to your inbox and phone today. Click below to get your free trial.
Investors: You Can See Actual Historical Performance Data and Information on Our TOP 3 Commodity Trading Advisors - Click Image Below.
Or, You Can Contact Us to Discuss Personalized, Broker-Assisted Trading with a Lido Isle Advisors Trading Professional.
Get on the Inside of the Commodities, Futures, and Options Markets…Click Here Now.
Lido Isle Advisors is an elite provider of futures and options brokerage and Mobile Trade Alerts signals. The CEO of Lido Isle Advisors has been featured on CNBC and referenced in leading publications such as Financial Times, Forbes, Wall Street Journal, Reuters, Benzinga, Futuresmag, & Marketwatch for his expertise on the futures and commodities markets.
PAST PERFORMANCE IS NOT NECESSARILY INDICATIVE OF FUTURE RESULTS. TRADING COMMODITY FUTURES AND OPTIONS IS SPECULATIVE, INVOLVES RISK OF LOSS, AND IS NOT SUITABLE FOR ALL INVESTORS.
The preceding article is from one of our external contributors. It does not represent the opinion of Benzinga and has not been edited.
Posted-In: News Forex Global Markets Trading Ideas
View Comments and Join the Discussion!