Want to jump straight to the answer? The best mortgage lender for most people is definitely Rocket Mortgage® and New American Funding.
Is it a smarter move to pay off your mortgage or invest in general, and how does the math work? Tackle this dilemma with a look at both sides in our guide.
Should You Pay Off Your Mortgage or Invest?
There's no clear winner – this depends on earning expectations and your mortgage terms.
You may want to pay off your mortgage early if you want to free up more cash. Paying off the principal feels great!
You want to invest if you believe in the power of index investing and are okay with taking on the risk.
Paying Off Your Mortgage
When you buy a house (after October 2015), somewhere in the pile of papers you sign at closing, there's a total interest percentage (TIP). It spells out how much you pay in interest relative to the loan amount. (Earlier mortgages had a "finance charge" in loan documents.)
At 5% APR, the TIP for a $200,000 loan is over 90%. This means an extra $180,000 will be paid in loan costs over the 30-year term of the loan.
Assuming you don't have $200,000 in cash to pay off the mortgage, you might be considering extra payments. We can work with a conservative $100 per month as an extra payment, about $3 per day. Over a 30-year loan, the extra $100 per month will trim 5 years off the loan and save $37,000 in interest.
Here's the real question: Can you make more than $37,000 in 30 years by investing $100 per month? Historically speaking, yes.
Lower Your Current Rate Today
Tip: Compare 2-3 Lenders for Best Rates
Best Refinance Lenders
Pay off your mortgage faster with one these refinance lenders.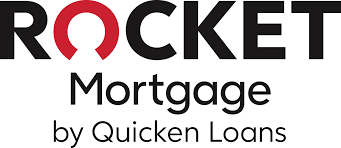 Avg. Days to Close Loan
30
1 Minute Review
Rocket Mortgage is one of the best mortgage lenders on the market, making it easy to apply for a home loan entirely online. Its streamlined preapproval process and quick access to customer service set it apart from other online lenders. Rocket Mortgage offers a large variety of mortgages and is backed by the largest mortgage lender, Quicken Loans. Whether you need help or know exactly what you're looking for, Rocket Mortgage matches you with the right mortgage type and helps you quickly complete your online application.
Best For
Homebuyers who are looking to complete the mortgage application process on their own
Homebuyers who have found their dream home and are looking to move through the approval process quickly
Homebuyers with good credit scores looking to review their mortgage options
Current homeowners looking to refinance within the next few months
Pros
Rocket Mortgage allows you to move at your own pace, guiding you through each step of the process. After you answer all the application questions, Rocket Mortgage lets you know if you're approved and show your personalized mortgage recommendations
You can submit checking and savings account information, tax returns and other financial documents online — a feature that sets Rocket Mortgage apart from online competitors
RateShield allows you to lock in your Rocket Mortgage approved rate for up to 90 days
The home loan application process can be completed in minutes, allowing you to find out if you qualify for a mortgage right away
The online software allows you to navigate through the entire home buying process, from approval to home closing. Once you're approved and you make an offer on your home, Rocket Mortgage offers online tools that will help you move through the rest of the closing process
Cons
While Rocket Mortgage has customer specialists ready to answer your questions and provide guidance, if you prefer sitting across from a person when filling out financial forms, this lender might not be right for you
You can't easily view all of Rocket Mortgage's home loan options prior to applying. It offers conventional, FHA, USDA and VA loans, but you'll need to apply to find out more about the mortgage types within these offerings and which ones you're eligible for

Get started
securely through New American Funding's website
Avg. Days to Close Loan
31-40
1 Minute Review
New American Funding offers conventional, proprietary and government-backed mortgages. Its variety of mortgage options make it worth checking out, especially if you have unique financial needs. It also offers options for refinancing and tapping into your home equity. Its products aren't available to New York or Hawaii residents.
Best For
Self-employed individuals
Those with lower credit scores
Those who want access to a variety of mortgage options
Pros
Offers several mortgage options
Website and app to manage your mortgage
Educational resources like calculators, blogs and home buyer guides
Cons
Not available in New York or Hawaii
Investing Instead
Know someone who bought Google, Microsoft or Apple in the early days? Or someone who saw his retirement savings cut dramatically in 2009? Investing can be equally risky as it is rewarding. A safe investing route can be to follow a diversified index.
Index investing isn't exactly new. The concept (and the 1st index mutual fund) dates back to the early 1970s when Vanguard introduced a fund that closely tracked the S&P 500.
Today there are many alternatives that can also track the S&P 500 (like the best S&P 500 ETFs and S&P 500 index funds). A popular investment option is SPY, a low-expense exchange-traded fund.
You can easily track historical S&P performance to better understand what's likely to happen in the long term. Individual stocks or more focused indexes may not have as much history or provide as much diversification in a single ETF or mutual fund. Historically, the S&P has delivered about a 10% return, including 7% real return and 3% from inflation.
The rate of return depends on the time frame. For example, the S&P dipped in 1928, 1930, 1954 and once again in 1982. Later years show the S&P's dramatic rise with several dips or crashes along the way.
Even in the decades where the S&P was essentially flat, reinvested dividends from the index made the investment worthwhile, helping to multiply the growth when the market began to grow rapidly.
It's impossible to know what will happen with the S&P index or any other investment over a 30-year time frame, but history tells us we can probably earn a 10% average annual return if we hold the investment and don't sell at the first sign of trouble.
Using history as a guide, investing $100 per month in the S&P would net a nest egg of nearly $165,000 if you had started investing in May of 1988 and continued through May of 2018, the length of a 30-year mortgage.
According to census data, the average home price in May of 1988 was $133,500. To be fair, interest rates were higher 30 years ago as well, topping 10% as an average for a 30-year fixed-rate mortgage.
Advantages of Paying Off Your Mortgage
If you're nearing retirement age or if you expect a change in your household income, it can make sense to pay off the mortgage to free up more cash each month. This appoach will work whether you have a conventional mortgage or 1 that's government-backed.
It's also 1 less thing to worry about. Retirees, in particular, are likely to enjoy the freedom of not having a monthly mortgage payment and not needing to work part-time to make mortgage payments.
The money saved by not paying mortgage interest diminishes later in the loan. The payment toward interest in the last 10 years of the loan becoming just over half what it was at the start of the loan.
In the last few years of a mortgage, nearly all of your mortgage payment goes towards principal. Paying off a mortgage late in the term does more for peace of mind than it does for financial gain through not paying interest.
Advantages of Investing
The primary advantage of investing instead of paying off your mortgage is that you're building a liquid asset that has the potential to put you in a better financial position than if you simply eliminated your mortgage interest expense.
There aren't any guarantees that your money will grow, but there is historical data that suggests your chances of earning more through index investing are very good, assuming an extended time frame.
Short term investments often do not allow enough time for the market to recover from dips or downturns. Using data from a 30-year history of the S&P 500, investing $100 per month can create an investment portfolio worth over $160,000 over 30 years.
Disadvantages of Paying Off Your Mortgage
A guaranteed return is paying down debt. The gains are particularly strong when the debt is high-interest and not tax-advantaged.
If you have credit card debt at 15% interest, it's unlikely that you can expect that kind of return from investments. Paying off the debt is the best move — and it's paid with after-tax money, which makes it equivalent to a taxable investment that returns well above 15%.
The return on investment from paying down mortgage debt becomes less evident. Mortgage interest rates haven't been at 15% for a long time. Rates hover at about 5%, so it's difficult to imagine that you can't earn a higher return by investing instead.
Additionally, by paying off your mortgage early, you lose the mortgage interest tax deduction, which for most households serves to effectively lower the cost of mortgage interest. Depending on your tax bracket, the mortgage interest deduction might lower a 5% mortgage rate to about 3.5%.
Paying off your mortgage can also reduce your liquidity by putting more of your money into an illiquid asset.
Disadvantages of Investing
An honest look at the performance charts for the S&P 500 show spans, sometimes decades-long, where little or no return was realized by investors. In some cases, investments are still upside down after 10 years or more.
There aren't any guarantees of a return on investment — with the exception of paying down debt, which always creates a return on investment.
Whether that return on investment from paying down debt is small or large depends on the interest rate and whether the interest is tax-deductible, like in the case of mortgage interest.
Best Online Financial Planners
A financial planner can help you make decisions with a long-term scope. It's never too early to get started. Review our picks for the best online financial planners to find a firm now.
Pay Off or Invest? You Decide.
If historical averages are any indication of what investors can expect going forward, investing in an index like the S&P 500 provides a significant financial advantage over paying down low-interest tax advantaged-debt, like a mortgage.
But there aren't any guarantees, and some people may value security over a higher chance of return.
Paying off the mortgage accomplishes this. If you have enough spare money each month, you also have the option of doing both. In a best-case scenario based on historical averages, committing $100 per month to an S&P index fund can build a portfolio worth 6 figures over the next 30 years.
Only you can decide the best money moves for your finances. And if you're still unsure, contact a financial planner to build a roadmap for your future.
Frequently Asked Questions
What is the drawback of paying off your mortgage early?
The biggest drawback is you are decreasing your liquidity.
Answer Link
What is the benefit of investing versus paying off your mortgage?
Investing allows you to increase liquidity by investing in assets that you can sell quickly.
Answer Link
Want to learn more about investing? Check out Benzinga's guides to the best online brokerages, best stock market books and best stock research tools.
Get Ready for Take Off
Rocket Mortgage® is an online mortgage experience developed by Quicken Loans®, America's largest mortgage lender. Rocket Mortgage® makes it easy to get a mortgage — you just tell the company about yourself, your home, your finances and Rocket Mortgage® gives you real interest rates and numbers. You can use Rocket Mortgage® to get approved, ask questions about your mortgage, manage your payments and more.
You can work at your own pace and someone is always there to answer your questions — 24 hours a day, 7 days a week. Want a fast, convenient way to get a mortgage? Give Rocket Mortgage® a try.