Did you know most of our readers prefer DentalInsurance.com for their dental insurance needs?
Preferred provider organization (PPO) dental insurance plans are an ideal way to get the coverage you need without sacrificing your oral health. You can sign up right away if you don't have access to dental coverage, and the premiums are affordable.
Wondering how to find a policy that best suits your needs? Let Benzinga lend a helping hand. Here's a breakdown of PPO dental insurance and what it covers. We've also included a list of what to look for in a provider and the top dental insurance companies that offer PPO plans.
Best PPO Dental Insurance:
Best PPO Dental Insurance Providers
Ready to enroll in a plan? Here are the top PPO dental insurance providers.
1. Delta Dental 
Delta Dental has been a top choice for dental solutions among consumers for over 50 years. It's the largest provider in the nation and offers affordable PPO plans to achieve and maintain better oral health.
Its PPO plans feature 100% coverage for preventive cleanings and check-ups. You'll also have access to an extensive provider network. The Delta Dental PPO Plus Premier plan lets you see network providers and still receive the same great coverage without all the added fees.
Join over 80 million subscribers that have chosen Delta Dental to meet their dental insurance needs.
Best For
Cleaning + exams
1 Minute Review
Delta Dental is a dental insurance company with over 80 million members and a network of nearly 339,000 dentists nationwide. As the largest dental insurer in the U.S., Delta Dental offers coverage for individuals and families and small businesses and retirees. With over 60 years of experience, Delta Dental offers some of America's best dental insurance plans.
Best For
Orthodontic procedures
Cleaning and exams
Pros
Nationwide coverage available
Multiple dental insurance options
Price matches discount providers
No waiting period for preventative treatments
Cons
Availability varies by state
2. Spirit Dental
Spirit Dental is a popular choice for insurance coverage if you want an option with no waiting periods. The company currently serves over 100,000 subscribers with its dental plans including Spirit Network Dental Insurance and Spirit Choice Dental Insurance.
Both plans offer the following benefits:
Preventive coverage at 100%, which includes 3 cleanings per year
Coverage for implants and major services
A deductible of only $100 and an annual maximum of $5,000
Orthodontic coverage (kids only)
The Network plan requires that you choose from a select list of providers but the Choice plan allows you to visit any dentist. Seeing an out-of-network provider means you'll pay more for care.
3. Humana 
Humana removes the stress from paying for dental care by offering affordable coverage options for every budget.
Starting at $16.99 per month, PPO plans feature:
Low deductibles
Zero waiting periods for preventive services
Coverage for basic services and some major services
Discounts on orthodontic care and select major services (varies by state)
As a subscriber, you'll also have access to a vast network of over 270,000 providers. Learn just how affordable dental coverage can be by getting a free quote from Humana.
1 Minute Review
As one of the largest and most popular dental insurance providers in the United States, Humana offers customers a wide network of dentists, with approximately 270,000 current dental care providers. Humana dental insurance lets you save money on costs without traveling far for care. Rates for basic plans are low and include 100% coverage for preventive services. Humana can help you get the most out of your money for dental benefits. 
Best For
Families
Early retirees
Entrepreneurs
Pros
Preventive care at 100% coverage
Can be used with more than 270,000 dentists nationwide
Cons
Annual maximum benefits as low as $1,000
Can be used with more than 270,000 dentists nationwide
4. Cigna 
For as little as $19 per month, you can get dental insurance coverage from a provider who cares. Cigna's PPO plans are the preferred choice for over 15 million consumers throughout the U.S., and Cigna has customer service representatives standing by 24/7 to assist you with your dental care needs.
Cigna also offers a sizable provider network of over 90,000 dentists at over 286,000 locations. What really sets it apart from other dental insurance providers is its Brighter Score feature, which allows you to analyze providers based on ratings by affordability, professional history and patient experience.
Get started with Cigna by requesting a free online quote or call 1-800-997-1654.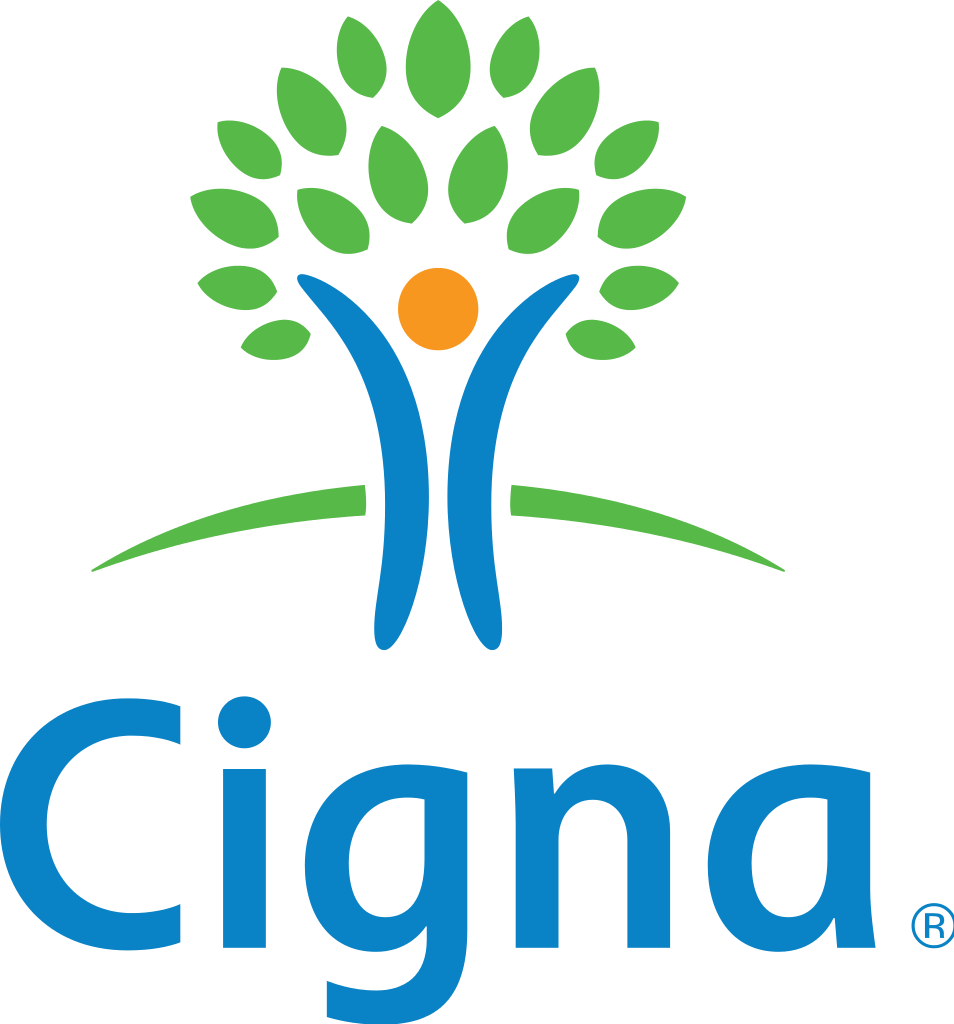 Disclosure: Not every plan is available in every area or to every customer.
Best For
Affordable annual premiums
1 Minute Review
The Cigna Dental Savings Plan is a more affordable alternative to traditional dental insurance. Like traditional health or dental insurance, you'll pay a premium to keep your discount plan current. However, instead of paying a premium every month, you'll pay off your entire annual premium when you sign up for coverage. When you need dental treatment, you can use your Cigna Dental Savings plan to receive a discount on services. Fees vary by region, but on average, dental plan holders save about 35% on their treatments. Using a dental plan in lieu of insurance also allows you to get the services you need without the hassle of filing a claim. 
While not a form of dental insurance, investing in a dental savings plan can help you control the costs of your oral care needs. Unlike many dental insurance options, the Cigna Dental Savings Plan can be used for cosmetic dentistry and orthodontics care so long as you choose a service provider that's within Cigna's network. Though a savings plan won't cover any of the costs of your actual care, it can provide individuals and families with an option to lower their costs without breaking the bank. 
Best For
Anyone who doesn't have dental insurance
Anyone looking to save money on dental care costs
Families looking for affordable dental assistance
Pros
Allows you to save an average of 35% on dental care costs
Includes a network of 88,000 dental professionals
Discounts can be used on cosmetic dental procedures
Cons
Does not cover any portion of your dental care costs
Not available in every state
5. DentalPlans.com
DentalPlans.com doesn't offer dental insurance, but its discount plans are definitely worth considering if you want to receive treatment from reputable providers and keep the costs down. To date, over 100,000 dentists around the nation accept these plans.
Here's how it works:
Choose from one of 30 dental savings plans from leading insurance providers, like Aetna, Cigna and Delta Dental.
Show up for your appointment and present your membership card. You'll save up to 60% on covered dental procedures if the provider is in the DentalPlans.com network.
Pay the discounted rate for your treatment without worrying about exclusions or preexisting conditions.
There are no copayments, coinsurance, deductibles or annual maximums. Plus, you won't ever have to submit a claim for reimbursement as discounts are applied right away. You may also be eligible for cosmetic dentistry services.
If you already have a preferred dental provider, reach out to determine whether your dental provider accepts discount plans.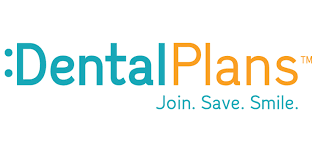 Best For
Saving money on dental expenses
1 Minute Review
It can be time-consuming to find the best dental plan. You need to visit the websites of insurance companies, review the plans and determine which one fits into your budget while giving you the benefits you need. 
DentalPlans.com takes the stress out of finding a dental plan. It focuses on dental savings plans, also known as dental discount plans. 
These plans aren't insurance, but they can still save you a significant amount of money on your dental costs. They also have some advantages over dental insurance. For example, while traditional insurance typically has waiting periods, dental savings plans do not. And you can typically use a dental savings plan for cosmetic procedures. 
DentalPlans.com has been in business for over 20 years and it has excellent reviews from its customers. You can choose among 30+ dental savings plans, and if you prefer dental insurance, DentalPlans.com offers that as well. Its customer service team is available to help you choose the best plan, and you can switch plans at any time. You can also buy a plan online. 
DentalPlans.com is best for people who need dental services immediately or who need extensive dental care. It has a wide range of plans and extensive customer service availability. The website can be challenging to navigate, though, and your options are limited if you prefer dental insurance. 
Learn more in this DentalPlans review. 
Best For
Those who need cosmetic dental services
Those who need dental care immediately
Pros
Wide variety of dental savings plans
Extensive customer service availability
Cons
Website can be difficult to navigate
Limited dental insurance options
What is PPO Dental Insurance? 
PPO plans afford you the flexibility to receive dental treatment from an extensive network of providers at a reasonable cost — and you won't have to choose a primary care dentist.
In most instances, you'll be assessed a percentage of the bill at the time services are rendered, which is also called coinsurance.
The good news is that providers agree to a negotiated, contracted rate for services that are much lower than it would be if you didn't have coverage, so the cost savings will be passed on to you.
You can also see a provider that's outside of the network, but your out-of-pocket costs will be higher.
Types of Dental Coverage
Coverage extends to preventive care, basic procedures and major procedures. Most dental insurance providers abide by the 100/80/50 rule:
Preventive care, like checkups, diagnostic services, cleanings, exams and X-rays, are 100% covered.
Basic procedures, including medically necessary services like extractions, fillings and periodontal work, are covered at 80%.
Major procedures, including bridges, crowns, dentures, emergency surgeries, implants and root canals, are 50% covered.
Not all plans offer coverage at these levels, though. You may be covered at a lower rate, which equates to higher out-of-pocket costs. Consult with the provider you enroll with to confirm.
Average Cost of PPO Dental Insurance
As you shop for PPO dental insurance, there are 2 types of expenses you should be mindful of — premiums and out-of-pocket costs.
Premiums are the amount you pay each month to keep your plan active. They range between $20 and $50, depending on coverage levels, deductible and annual plan maximums.
Out-of-pocket costs include:
Coinsurance, or your portion of the dental fees. If 80:20 coinsurance applies to the service you're receiving and the total bill is $1,000, you'll be responsible for $200 and the insurance provider will pay the remaining $800.
Copayments, or the amount you pay before receiving treatment, are fixed and only apply to select services.
Deductibles, or the amount you pay before your plan kicks in for services not covered at 100%.
Be mindful of the annual maximum. Any fees billed for services that exceed this amount will be your sole responsibility.
Worried about the cost of coverage? You can retrieve free rate quotes from multiple providers so you'll know what to expect before you enroll.
What to Look for in a Dental Insurance Provider
Several dental insurance providers offer PPO plans, which makes it challenging to narrow down your options. If you're not an insurance guru, how can you decipher between plans that may work for you and those that should be removed from your list?
Easy — the best dental insurance providers meet the following criteria.
Flexible Plan Options
You want coverage that caters to your specific needs. Consider a dental provider with flexible plan options for every lifestyle.
Exclusions
Does the plan offer coverage for preexisting conditions, or are these services excluded? Read the fine print or inquire before you enroll. The best dental insurance providers feature plans with very few exclusions, which could save you cash over time.
Waiting Periods
It's frustrating to purchase dental coverage only to find out a lengthy waiting period applies before you can receive services. Do yourself a favor and avoid plans with pesky waiting periods, particularly if you need basic or major procedures sooner than later.
Affordability
Affordable dental insurance is pertinent if money's tight and you have a load of other expenses to worry about. Look for providers that don't require you to skimp on coverage in exchange for cost savings.
Out-of-Pocket Costs
Does the provider feature steep deductibles, copayments and coinsurance? Unless the premiums are low and help offset the costs you'll incur, it's probably best to shop elsewhere.
Reputation
The reputation of the dental insurance provider should be another significant factor in the evaluation process. You want a provider that prides itself on exceptional customer service, affordability and rapid claims processing, just to name a few. Check to see if it's won accolades and peruse reviews from past and current subscribers to learn more.
Get PPO Dental Insurance Today
Brushing and flossing your teeth daily is a great way to stay on top of your oral care. You also need routine care from a professional dentist.
Finding the perfect PPO dental insurance plan to help offset costs doesn't have to be complicated or overwhelming. Let us help you identify the ideal plan for you.
Start by getting a free quote from one of our recommended providers. It only takes a minute of your time and you can explore plan options at the tap of a fingertip.
Frequently Asked Questions
Dental Insurance Methodology
To determine the best dental insurance providers, we pored through all United States carriers. We winnowed the list by only including companies that have a wide coverage area and product offering. To further break down the list to the true best dental insurance providers, we gave weight to carriers that offer discounts, are available in all states and have multiple payment plan options.
Dental Plans Promo
Get 10% off any dental savings plan at DentalPlans.com. You can reduce your dental care costs by saving 10-60% off at the dentist!