Want to find the best coverage? Most of our readers prefer Lemonade for their home insurance needs.
If you live on the East Coast or the Gulf Coast, hurricanes are a risk to your home. Most homeowners insurance policies provide coverage for some hurricane risks, but not all hurricane-related risks. Here's how hurricane insurance works and how to choose the best coverage.
Best Hurricane Insurance:
The Best Hurricane Insurance Companies
For most households, the best hurricane insurance coverage is part of the home coverage provided with the best homeowners insurance policies. However, some home insurance providers may not write policies in all states or in areas nearest to the coast of your state. Homeowners closest to the coast or those with high-value homes should consider speaking to an independent agent who can find the coverage you need for your home.
1. Best Overall: Amica
At this time, Amica does not write home insurance policies in Florida. However, for those further up the East Coast, Amica is a solid choice for homeowners and offers a number of benefits that may cost more with other insurers. In some areas, you may even be able to add earthquake or flood coverage for your home.
Amica's Platinum Choice policy offers up to 30% more coverage for your home than a standard policy. You'll also find included extras, like replacement cost coverage for your belongings without a deduction for depreciation, sewer backup coverage and even extended coverage for business property at your home, such as a laptop.
Expect exceptional claim service from Amica, the top-rated company in J.D. Power's 2018 home insurance customer satisfaction survey. With over 100 years of experience protecting families and an A+ financial rating from A.M. Best, Amica has the staying power you'll want in a home insurance company.
Read Benzinga's full Amica Insurance Review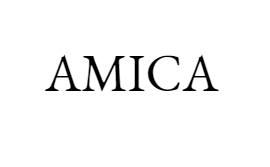 1 Minute Review
Amica is one of less than 100 mutual insurance companies in the U.S. Mutual companies are unique in that the company is owned by the customers and those customers can earn dividends on certain types of Amica policies, including auto insurance. Amica is consistently rated well above average for customer service by its customers.
Best For
Customers who value customer service and excellent claims support
Pros
Dividend-paying policies in some states
Great website and mobile app functionality
Total protection without depreciation for new cars
Cons
Very few brick-and-mortar locations
Mobile application sometimes suffers from connectivity issues
2. Best for Florida Residents: Kin Insurance
Take a serious look at Kin if you want to save money on home insurance. Kin Insurance curates data and packages policies that fit your needs exactly. The best part? You can insure your home or property in less than 15 minutes, thanks to Kin's easy and efficient online application. Here's why you want to take a look:
The more your home can withstand Florida weather, the cheaper your premium will be.
Customer service reps answer your questions right away.
Home insurance policies offer hurricane and wind protection.
Get a custom quote with Kin Insurance and see why this up-to-the-minute insurance company satisfies Florida homeowners all across the Sunshine State.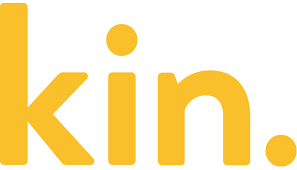 Disclosure: Only available in Florida and Louisiana.
Best For
Homeowners in catastrophe-prone areas
1 Minute Review
Kin Insurance, born in 2016, gives homeowners a new insurance option. It strives to provide easy-to-understand home insurance policies and service to homeowners everywhere, even in catastrophe-prone coastal areas. You can expect affordable coverage and customized policies from Kin.
Best For
Homeowners in catastrophe-prone areas
Homeowners who need help understanding coverage
Pros
Walks you through your policy so you understand your coverage
Deals on hardware and services to keep your home safe
Coverage of high-risk weather catastrophes
Easy to sign up online
Cons
Coverage not available in all areas
No discount for bundling with auto policies
3. PURE Insurance
PURE is a newer insurer with a focus on high-value homes often found in coastal areas.
High-value homes and high-net-worth households have special coverage considerations and PURE has proven its ability to cover the needs of customers in many coastal states like Florida, Georgia, North Carolina, New York, New Jersey, South Carolina, Texas and Maryland.
Expect white-glove claims service and options that aren't available from many other insurers, like cash settlement (instead of rebuilding) and guaranteed replacement cost coverage. Flood insurance can be added to your policy bundle as well.
4. State Farm
Financial strength and a wide network of agents are important and State Farm has you covered.
As with other insurers, home insurance may not be available in all areas, but State Farm covers most inland coastal areas and coverage may also be available through affiliated companies so you can take advantage of multi-policy discounts.
Expect prompt claims clearance and knowledgeable agents. Rates can vary by location, insured value and individual rating factors, but State Farm often compares favorably compared to other insurers' home insurance rates. Flood insurance coverage can be added as a separate policy through agents enrolled in the NFIP-Direct program.
Read Benzinga's full State Farm Insurance Review
Best For
Customers who have existing policies with State Farm
1 Minute Review
State Farm offers a selection of home insurance products designed to meet the needs of most customers. All the basic policy types are covered by this national insurer, with coverage options that are easy for consumers to understand. Some less common types of insurance are not well represented and, as always, customers are encouraged to get quotes from multiple insurers.
Best For
Customers who have existing policies with State Farm
Pros
Website provides helpful information
A nationwide network of over 18,000 agents
Bundling discounts
Cons
Premiums may be higher than some competitors
Top 10 Costliest Hurricanes U.S. History
What Hurricane Insurance Covers
To be clear, hurricane coverage doesn't usually require a separate type of insurance. Coverage for some types of hurricane-related damage is covered by a standard home insurance policy or by a rider but some types of damage aren't covered. Your deductible can also play a big role in how well your policy protects your home.
In some of the highest-risk areas, some insurers may not offer wind coverage as part of your home insurance policy at all. You may have to seek private market wind coverage — if you can find it — or turn to state-sponsored solutions, like the Texas Windstorm Insurance Association (TWIA) or Citizens Property Insurance Corporation in Florida. Alabama, Louisiana, Mississippi, North Carolina and South Carolina also offer high-risk wind and hail coverage through a state-mandated "wind pool."
There's no legal requirement to purchase home insurance or wind coverage, but lenders require home insurance if you have a home loan and specialized wind coverage may also be required by lenders in some areas.
Hurricanes can pose several major risks to your home:
Of these risks, only some are covered by a standard home insurance policy. If you do have coverage for damage due to a hurricane, the claim can trigger a separate deductible on your policy. The deductible is the part of the claim that you pay — and with hurricane claims, the deductible can be sizeable.
Wind: A standard home insurance policy covers damage due to wind in most areas but if you live in an area at risk for hurricane damage, it's likely that you'll have a special deductible.
Hail: Wind and hail damage are often grouped together in policy details and may have the same deductible.
Rain: Coverage for damage from rain is split between rainwater that enters the home through the roof, upper walls or windows and rainwater that seeps in through the basement or comes in under the doors. The latter scenarios are considered flooding and aren't covered by a home insurance policy.
Sewer backup: This coverage is usually offered as a rider, which is an add-on to your policy. Without the rider, there may not be any coverage.
A standard home insurance policy doesn't provide protection against flood damage. Generally speaking, if the water touched the ground before entering your home, it's a flood and it isn't covered by home insurance. This includes storm surges. For flood coverage, you'll need a separate flood insurance policy through the National Flood Insurance Program (NFIP) or a private market flood insurance provider.
Hurricane Insurance vs. Homeowners Insurance
Unless you live near the shoreline in a state with wind pool coverage, specialized wind insurance policies are a rarity. However, it's common to find some differences in coverage for hurricane-related damage on a standard home insurance policy when compared to other types of damage.
Insurance is governed at the state level, so while there are some commonalities for coverage, some states may handle some aspects of coverage differently than other states.
Percentage-Based Deductibles
Your home insurance policy may have more than one type of deductible. In some states, you may also have a wind and hail deductible but there may also be a named storm or hurricane deductible. For covered claims not related to wind, hail or named storms, the standard deductible applies. For covered claims due to named storms, including hurricanes, the named storm deductible applies, which is often higher than the standard deductible.
It's common for insurers to use a percentage-based deductible for named storm coverage. This deductible can range from 1% to 10% of the insured value of the home. A home insured for $300,000 with a 5% named storm or hurricane deductible would be subject to a $15,000 deductible for covered claims resulting from the storm. Choosing a higher deductible often lowers premiums but also increases your out-of-pocket costs in a claim.
Some states, like Texas, don't allow a separate hurricane deductible and the wind/hail deductible applies regardless of if a named storm caused the damage.
It's important to do the math when you choose a percentage-based deductible. The policy may have a minimum deductible with an option to use a higher deductible to save money on premiums. The risk is that you may not have enough money to repair or rebuild your home if you can't cover the deductible amount.
Dollar-Limit Based Deductibles
In some cases, hurricane deductibles are a simple dollar figure. For example, you may have a $2,500 hurricane deductible. In the event of a covered claim for $10,000, the insurer will pay out $7,500, although it's possible the insurer will require that the repairs be done before they pay the claim in full.
Flood Insurance
Hurricanes cause floods, overflowed rivers and streams, breached levees or dams and storm surges. Home insurance won't cover any of these risks. If flooding is a concern, you may need a flood insurance policy. In most cases, you can get coverage through an agent that sells Federal Emergency Management Agency (FEMA), the national flood insurance program coverage. In some areas, you can also purchase private market coverage, which often also offers higher coverage limits than a FEMA policy.
The Cost of Hurricane Insurance
For policies that include hurricane coverage, the risk of hurricane damage can play a big role in premium amounts. For example, the average cost of home insurance for an inexpensive home is nearly $4,000 per year in Florida. This is nearly triple the average cost nationwide for similar homes, and in many areas, the cost of coverage is under $1,000 per year. The big difference in cost is due to risk.
When a home in Michigan is damaged due to a burst pipe, it's a single-home event and it's rare that the damage results in a total loss. By comparison, a home on the Gulf Coast damaged by a hurricane isn't a single-home event. Homeowners in several states may be affected by the storm and insurers use wind or named storm deductibles to help manage costs when there's widespread damage.
The cost of coverage for state wind pools can vary because each solution is state-specific. An independent agent can help you secure wind coverage in these areas and may also be able to provide excess wind coverage, which can extend your coverage limit if the base policy limits are exceeded.
How Much Hurricane Insurance Do You Need?
Ideally, you should have enough coverage to protect yourself against a total loss. There are cases where, after a storm, there is no home to come back to. In other cases, the extent of the damage requires a total rebuild. Your insurer can help you calculate an amount to use for dwelling coverage to repair or rebuild your home. Typically, the personal property coverage, which covers your belongings, is set at a percentage of the home's insured value. An amount equal to 50% of the home's insured value is common.
In all cases, you'll want to be insured for at least 80% of the cost of rebuilding. Homes insured for lesser amounts can be subject to coinsurance, which means you pay a percentage of the claim as well as the deductible. For example, a home with a $50,000 claim that's insured for 50% of the cost of rebuilding will only get $25,000 for the covered claim, less the deductible.
Choose the Best Hurricane Coverage
If your home overlooks the ocean or the Gulf, chances are good that you'll need a regional or specialty insurer. Seek the guidance of a local agent who has experience providing coverage for high-risk areas. For areas further inland but still within reach of the beach, you'll find you have a wider choice of insurers and hurricane coverage is likely to be included with your home insurance policy.
Keep a close eye on deductibles. In many cases, it's worth the higher premium to have a lower deductible when it's time to repair your home after a storm.
Want to learn more about home insurance? Check out Benzinga's guide to the best home insurance companies, the best moving insurance, the best earthquake insurance and the best flood insurance.
Frequently Asked Questions
How long does it take to process home insurance claims?
Home insurance claims can be processed immediately, but it can take considerable time to see an adjuster, obtain payment and move on to repairs or rebuilding.
Answer Link
What can I do to ensure my home is properly covered?
Speak with an insurance agent about your coverage options to ensure that your home has all the appropriate insurance given your situation.
Answer Link