Many people find self-employment and contract work very rewarding, but calculating the U.S. taxes you owe can get tricky. It's critical to make sure you have everything you need so you can make the appropriate deductions, claims, etc. and still max out your tax refund.If you were self-employed or worked as a contractor over the past year, you will probably receive tax form 1099-MISC since you earned what the Internal Revenue Service (IRS) calls "non-employee compensation."In general, your business clients need to issue Form 1099-MISC to you whenever they paid you $600 or more in any tax year. Also, if you are self-employed, you must report any self-employment income you earn if the total amount is $400 or more. Filing your taxes will also differ from what a regularly-employed taxpayer with income reported on a W-2 will experience.
Overview: Contract/1099 taxes
U.S. taxpayers and employers generally use the IRS's Miscellaneous Income Form 1099-MISC to report information about payments they make to independent contractors.  An image of the 1099-MISC form from the IRS appears below: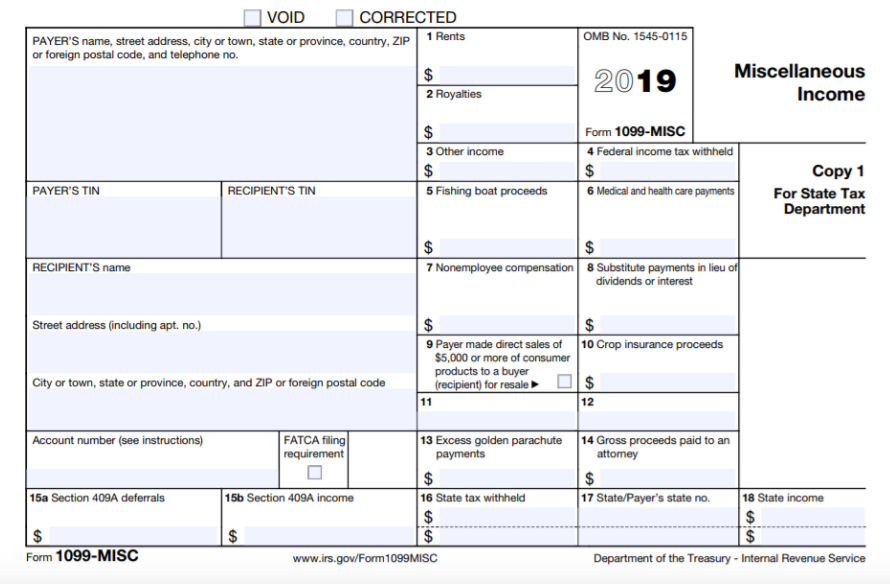 You can compare that form with the IRS's W-2 form instead of the 1099-MISC form: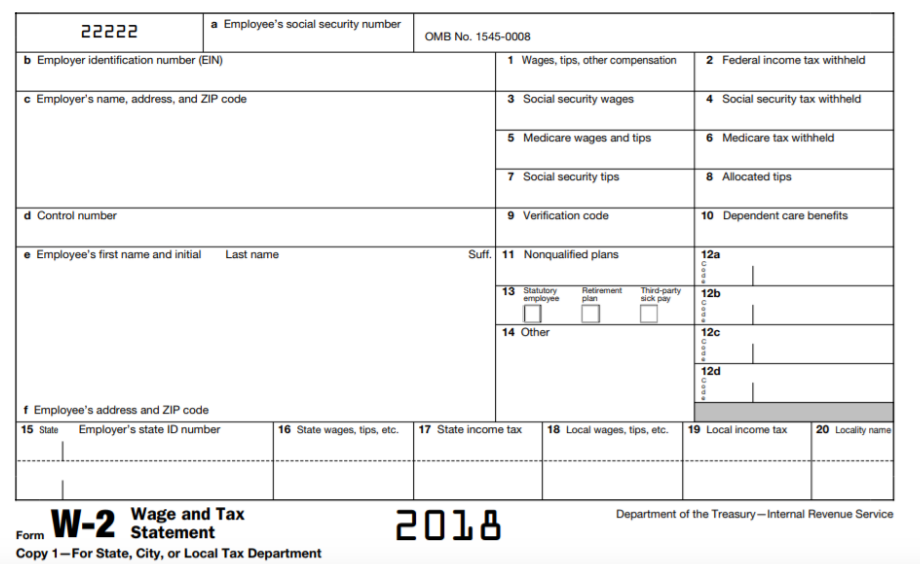 An employer might use IRS Form 1099-MISC instead of Form W-2 to:
Report any payments they might make as a result of their business or trade to someone who is not their employee or to a business that is not incorporated, or

Report payments of over $10 in gross royalties or over $600 in rent or compensation payments.
Many independent contractors will 1099-MISC tax form, so if you're an independent contractor, you need to understand how to calculate tax on your 1099 income.
Breakdown of Tax Liabilities For 1099 Taxes
Tax liabilities reported on IRS Form 1099 have a number of possible components relevant to independent contractors and others who receive income from sources other than regular employment. This includes Section 409A income and deferrals, as well as state tax withheld and state income. The following list breaks down the various payments that employers can report on Form 1099-MISC most relevant to independent contractors. It also provides examples of what sort of taxable income source gets reported in which box on that form, according to the IRS.
Box 1: Rents
This amount put in this box reports rent paid to you for the use of real estate.
Box 2: Royalties
Royalties paid to you arising from oil, gas or mineral properties; timber, coal and iron ore; and copyrights or patents are reported in this box.
Box 3: Other income
The number shown in this box may be payments received from a deceased employee, as well as prizes, taxable damage, awards, Indian gaming profits, or any other income subject to taxation.
Box 4: Federal income tax withheld
This box shows any backup withholding tax withheld by your employer. It can also show withholdings from gaming profits obtained at Indian casinos.
Box 5: Fishing boat proceeds
This box shows what you received from fishing in a boat where the operator considers you to be self-employed.
Box 6: Medical and health care payments
If you received payments for providing medical or health care as an individual, it will appear in this box.
Box 7: Nonemployee compensation
This box shows your nonemployee compensation and will typically be most relevant to an independent contractor. Independent contractors generally receive this form in place of Form W-2 because the filer did not think of them as an employee, so they did not withhold income tax, Social Security tax or Medicare tax from payments the contractor received for services provided.
Box 8: Substitute payments in lieu of dividends or interest
Shows the amount of substitute payments made in lieu of dividends or tax-exempt interest that was received by your broker for you from loaning out your securities.
Box 9: Payer made direct sales of $5,000 or more of consumer products to a buyer or recipient for resale
If this box was checked, it means that $5,000 or more was paid to you for sales of consumer products. These sales may have been made on a buy-sell or a deposit-commission basis, for example. The employer does not have to state a dollar amount of sales.
Box 10: Crop insurance proceeds
This box contains the total amount of crop insurance proceeds of $600 or more that were paid to you when operating as a farmer by one or more insurance companies.
Box 13: Excess golden parachute payments
If you receive golden parachute payments in excess of the base amount, it will be reported in this box. The base amount is the average annual compensation for services you included in your gross income over the past five tax years.
Box 14: Gross proceeds paid to an attorney
The filer will put the gross amount of $600 or more they paid to an attorney for legal services, irrespective of whether or not those services were performed on their behalf.
Where To File Your 1099 Taxes
A nice thing about getting a1099-MISC instead of a W-2 form as an independent contractor is that you can claim deductions on the Schedule C form you will need to file with the IRS. This form is used to compute net profits from self-employment activities. Furthermore, if your deductible business costs total $5,000 or less, you can file the considerably briefer Schedule C-EZ with the IRS instead.Note that such deductions generally need to come from business expenses the IRS considers ordinary and necessary for the self-employment activities you engaged in. In general, an expense is considered ordinary if self-employed individuals in a similar field typically incur it, while a necessary expense consists of one helpful to you for completing the work you were contracted for.
Final Thoughts
Whether you use Schedule C-EZ or C to file with the IRS, your net profit will be computed by subtracting your deductible business expenses from your total self-employment income that also includes earnings not reported on a Form 1099-MISC. That net profit figure will then be put on your Form 1040 and added to any other earnings you had to compute your taxable income.Finally, your 1099 income may not be the only tax liability you have as an independent contractor, since you may also need to pay employee income taxes,capital gains taxes,investment taxes and/orbrokerage taxes. It may therefore make sense for you to consult with a professional for any complicated tax situations to help minimize your tax payout and assure you report all earnings and deductions correctly.