Everything in investing is a matter of timing and perspective. If you bought your Bitcoin in early 2017 or earlier and sold in 2018, you're sitting on a tidy profit. As with other types of income, the IRS wants its share.
Fortunately, calculating your profit or loss and filing your cryptocurrency taxes isn't difficult in many cases. Where the process can become tricky is if you have a lot of coin-to-coin trades or if you've made a lot of purchases with cryptocurrencies.
If you've only invested in Bitcoin or other crypto coins through an exchange, the process is more straightforward. Whether you're invested in Bitcoin, Ethereum, or any other cryptocurrency, you'll use the same general method to calculate your gains (or losses) and file your taxes in the same way regardless of the type of cryptocurrency.
The IRS doesn't distinguish between the thousands of cryptocurrencies in regard to how you report your gains; they are all the same to the IRS. However, each time you convert from 1 cryptocurrency to another, there is a taxable event. In that sole regard, there is a difference between types of cryptocurrencies. Learn how and where to file your cryptocurrency taxes with our guide.
Cryptocurrencies Are "Intangible Property"
The IRS does not consider cryptocurrencies to be currencies at all. Instead, cryptocurrencies are considered to be intangible property. In 2014, the IRS issued guidance indicating that while virtual currency operates like "real" currency and functions as a medium of exchange, it has no legal tender status in any jurisdiction. The IRS thus deems cryptocurrency to be a capital asset, treated as intangible personal property for tax purposes. In the past, some cryptocurrency investors utilized what looked to be a loophole for like-kind exchanges.
Those familiar with real estate investing and even homeowners may be aware that the IRS allows you to use the proceeds from the sale of a property to purchase another "like-kind" property without triggering a taxable event, even if you realized a gain on the 1st property. The specific section of the Internal Revenue Code in question is Section 1031, which was amended under the Tax Cuts and Jobs Act of 2017, and now only applies to exchanges of real property, meaning real estate within the U.S., and not to exchanges of personal or intangible property. Going forward, cryptocurrencies are not eligible for like-kind exchange tax treatment.
What Defines A Taxable Event For Cryptocurrency?
In its simplest form, a taxable event for cryptocurrency occurs when the cryptocurrency changes hands. This means that, under the new IRS guidance, crypto-to-crypto exchanges are taxable events and if you have a capital gain, it must be reported as either a short term capital gain if you held the cryptocurrency for less than 1 year or a long-term capital gain if you held the cryptocurrency for longer than a year.
Under current IRS rules, an exchange from one type of cryptocurrency to another type of cryptocurrency is not a like-kind exchange, and therefore, any gains are taxable as income. Of course, a sale of a cryptocurrency asset, in which you convert the asset to cash trading into another cryptocurrency, is also a taxable event. Additionally, when you use cryptocurrency to make a purchase, this purchase transaction also creates a taxable event.
Your "selling price" for the cryptocurrency is the value of the cryptocurrency in U.S. dollars at the time of the purchase. The best way to understand how the IRS logic behind taxing crypto-to-crypto trades is to think of cryptocurrencies as property — like the IRS does — but there's an extra step in the math. At each point in the transaction, there is a cost basis in U.S. dollars and a selling price in U.S. dollars.
Traders may think of a trade as being Coin A traded for 10 of Coin B, for example. The IRS sees this transaction as a conversion to US dollars for Coin A and then a new investment in Coin B, creating a corresponding cost basis for Coin B, and thus, the transaction which trades Coin A for Coin B creates a taxable event. Similarly, making a purchase with Bitcoin or any other cryptocurrency is considered to be a taxable event.
You've converted the investment to U.S. dollars as far as the IRS is concerned and a profit or loss has taken place.
Short Term And Long-Term Capital Gains Rates
For 2018, short term capital gains continue to be taxed as regular income and would apply to cryptocurrency transactions in which you held the cryptocurrency for less than a year. Long-term capital gains tax rates are unchanged for 2018 and are taxed at rates of 0%, 15%, or 20%, depending on your tax bracket.
Long-term capital gains would apply to cryptocurrency transactions in which you held the cryptocurrency for more than a year before selling the cryptocurrency, trading the cryptocurrency for another cryptocurrency, or making a purchase with the cryptocurrency. Wallet-to-wallet transfers, whether within a year or after a year, are not taxable because the cryptocurrency did not change hands and at no point was converted back to U.S. dollars.
Capital Loss Carryforward Limits
There is no limit on the amount of capital gains subject to tax. There is, however, a limit to how much you can carry forward as a loss in certain situations. In any given year, you can carry forward up to $3,000 in losses to offset current income. If you earned $50,000 in taxable income, a carryforward loss can potentially reduce your taxable income to $47,000.
However, if you have capital gains in the same year, your carryforward losses would first be applied to your capital gains and then any remaining losses can be applied to income, with a limit of $3,000. Losses in excess of what can be used to offset capital gains or reduce income can be carried forward again for use in future tax years until the loss has been used completely.
Finding Your Cost Basis
To determine if you have a profit or loss for each transaction you'll need to know your cost basis. In plain English, your cost basis simply refers to how much you paid for a cryptocurrency in U.S. dollars when you acquired the cryptocurrency.
Technically, your cost basis for any capital asset is your cost plus any improvements. In the case of cryptocurrencies, because you haven't made any improvements, your cost basis is equal to your acquisition price. For example, if you purchased a bitcoin for $1,000, your cost basis is $1,000.
To take that example a step further, if you purchased Bitcoin for $1,000 and a year later you exchanged it for Ethereum, you'll need to know the price of Bitcoin and Ethereum at the time of the trade. Let's say bitcoin was a $2,000 at that time you traded your bitcoin for $2,000 of Ethereum. In this example, you would have a $1,000 in long-term capital gains on your bitcoin trade and a cost basis of $1,000 for the Ethereum you acquired.
Finding the relevant numbers will be less challenging if you've been using a large exchange like Coinbase/GDAX. In most cases, you should be able to download a report of your transactions on the exchange within a few clicks from the "my account" section. If your cryptocurrency trades have been largely with one type of cryptocurrency on one or two exchanges, the math should be fairly easy, particularly if there haven't been many trades. If, however, you've been trading cryptocurrencies frequently and in several marketplaces or making frequent purchases with cryptocurrency, you may have some research work ahead of you.
Some of the pricing information you'll need might be available either in your cryptocurrency wallets or in reports made available through exchanges you've used but if you've had a lot of transactions you may want to consider using a service that aggregates historic pricing data and can help you assemble the numbers you'll need to file your cryptocurrency taxes.
Best Crypto Tax Software
New to the space? Take a look at the best tax software to help with your cryptocurrency filing.
CryptoTrader.Tax
CryptoTrader.Tax is a simple, reliable crypto tax software and calculator.
Import your trades using the API import tool or upload your trade history file. CryptoTrader.Tax integrates with all major exchanges to make this process quick.
Then add your sources of cryptocurrency income from the tax year, and the software will calculate your gains from mining, staking, gifts, airdrops and forks. To finish up, download your transaction data, and download your completed crypto tax report. Your exported tax report will be ready to file yourself, or you can import the file with a popular software like TurboTax or TaxAct.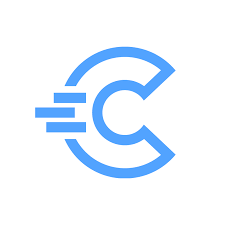 get started
securely through CryptoTrader.Tax's website
Starting Price
$49 – $299 per year
Current Promo
Get Started for Free
1 Minute Review
It's no secret that taxes can be confusing — especially when it comes to crypto — and then there's CryptoTrader.Tax, a cryptocurrency tax software platform designed to automate the entire tax reporting process. Tax reports generated by this platform are based on your historical data and can be provided to your tax professional or imported directly into your tax filing software.
The CryptoTrader.Tax product integrates with all major exchanges and platforms to make the crypto tax reporting process quick and painless. It's as simple as connecting your exchanges, importing trades and downloading your tax reports.
CryptoTrader.Tax computes your tax liability using the same techniques tax professionals use — you can rest assured you're paying the right amount while reducing your crypto tax liability. And signing up for an individual account is easy as entering your email, choosing a password and agreeing to the terms and conditions.
Best For
Individual crypto investors
Crypto tax reporting
Crypto activity data aggregation
Cons
The platform may seem difficult to first understand
EY Tax Chat
EY Tax Chat is backed by one of the largest and most successful accounting firms in America—Ernst & Young. When you use EY Tax Chat, you get the sort of service that is appropriate for your crypto investments. The platform also offers superior support for the self-employed and those with complex returns.
The entire process happens in 5 easy steps:
Answer a few questions and get paired with a tax pro
Get a free quote—no obligation required
Meet with your EY Tax Chat pro
Submit all the documents your tax pro needs to get the job done
Review your return and approve an e-filing
With a base price of $199 and a powerful mobile app, EY Tax Chat helps you get your taxes done without sitting in a stuffy office or waiting until the last minute. You never talk to bots, and the process is easy to track through your online account.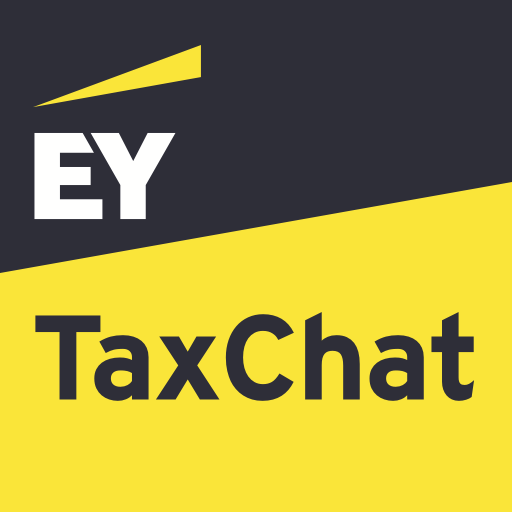 Best For
Self-employed filers
1 Minute Review
Tax time is here. One of the fastest and most accurate options you can secure for your personal and business taxes comes from a modern company that's 119 years young — Ernst and Young's TaxChat. With this desktop and mobile app, you connect with a human Ernst and Young (EY) Global Ltd. tax professional who prepares your 2021 tax filing and e-files it for you on your schedule, eliminating the hassle of appointments, paper documents and complications. 
When you use the EY TaxChat platform, you rely on a century-old company with the express purpose of "building a better working world." General world improvements are lovely, but they are little help as April 15 approaches and your taxes aren't done. EY TaxChat delivers a practical, reasonably priced, convenient tax prep service you can use from your phone. Read on to learn more about the benefits you get when you hire EY TaxChat to do your taxes.
Best For
Self-employed filers
Filers with complex investments
Crypto and non-fungible token (NFT) traders
People who work and live in different states
Pros
Virtual chat feature with tax experts
Live tax pros, not bots
Tax experts are certified public accountants (CPAs) or IRS enrolled agents
Unlimited advice
Five simple steps from start to finish
Precise match-up with a tax pro right for you
Cons
Pricier than some DIY software solutions
ACCOINTING.com
Generate a detailed crypto tax report tailored to your needs with the easiest to use software out there. ACCOINTING.com allows you to import transactions from over 300 wallets and exchanges, track more than 7500 tokens, bulk classify your trades and generate a tax report for:
personal audit
to file your taxes to the IRS (form 8949)
to file your taxes with TurboTax
It is so simple to use that you won't want to use anything else ever again. ACCOINTING.com also provides you with a portfolio tracking app as well as a desktop dashboard to get insights of your current portoflio and your token's holding period.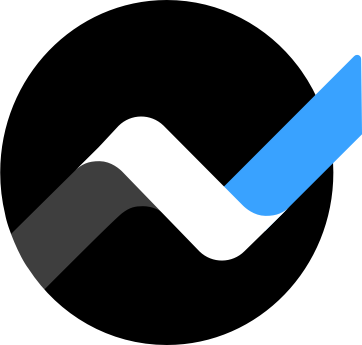 Starting Price
Starting at $79.00 for a 365-day license
1 Minute Review
Accointing isn't your conventional crypto tax preparation tool —   it's an online tool that lets you manage your cryptocurrency taxes and portfolio with ease. Crypto professionals and enthusiasts can leverage this robust solution as a one-stop-shop for crypto management needs.
Accointing provides an insightful dashboard, available in both desktop and mobile, to track your performance and transactions in real-time with a breathtaking user experience. Beyond providing the easiest way for connecting your wallets through CSV or API, Accointing also supports over 300 exchanges.
The platform also doubles up as a cryptocurrency portfolio tracking dashboard. You can import all transactions automatically via Wallet address, API Connect and manual input, as well as review your historical performance and analyze your portfolio gains and losses.
Think of Accointing as an all-in-one cryptocurrency tracker and tax report generator. Its intuitive interface is easy-to-use for both novice and pro crypto holders. Anyone can access most of the platform's free features, but tax report generation is provided through affordable subscription tiers.
Best For
Novice and professional crypto holders
Tax report generation
Cryptocurrency portfolio tracking
Pros
Easy-to-use interface
Supports over 300 wallets and exchanges
More than 7,500 currencies supported
Available for desktop and mobile
Print an unlimited amount of reports
Helps you track your cryptocurrency portfolio
Cons
You'll probably don't need all its features
TradeLog
TradeLog was designed by active traders, for active traders. But even the casual investor who has 40 or 50 trade records in a year can benefit from TradeLog's software.
TradeLog can import an entire year with just a few clicks. It can import from your online brokerage trade history report instead of the gains and losses report. It allows you to 1st enter any open positions from last year, and then it goes to work matching each and every trade with speed and precision.
And if something isn't right, TradeLog has an extensive suite of editing tools and powerful trade matching algorithms that make finding and correcting such things a breeze.

Starting Price
$89 per year
Current Promo
Get Started for Free
1 Minute Review
Taxes can be complicated if you're an active trader, active trading business entity or have considerations like Bitcoin or crypto holdings. But tax preparation software can simplify your reporting. 
TradeLog is an IRS-complaint tax prep software designed to support active traders and alternative asset investors. Learn how TradeLog can help organize and simplify your tax return this year.
TradeLog's IRS-compliant tax software can help active traders and alternative asset investors maximize tax refunds and avoid penalties and wash sale disasters.
Best For
Active traders
CPAs and tax professionals
Wash sales concerns
Unusual tax situations and cryptocurrency investors
Pros
30-day free trial
Pro Version for tax professionals and CPAs
Avoid unpleasant wash sales surprises
Multiple subscription options
Cons
Doesn't run well on Apple Mac OS; works with Windows or some emulators
Can only install up to 2 copies on separate devices
Traders Accounting
Traders Accounting is the nation's leading resource for personal and professional tax advice, trade accounting services and trader tax preparation services. We strive to provide specialized services for active traders which maximum efficiency, reduce liability risk and provide wealth building and preservation opportunities.
It can help you file personal tax returns and LLC or C-corp returns, as well as business entity filing. Traders Accounting can offer a simple tax consultation, market-to-market election coaching and even help you prep for your annual meeting if you own and operate an LLC.

get started
securely through Traders Accounting's website
Starting Price
Hourly Fee Depends
Current Promo
Free Consultation
1 Minute Review
Traders Accounting is a well-established tax preparation and accounting firm. It specializes in a myriad of services for active traders, including bookkeeping, business entity formation and dissolution, as well as bitcoin tax preparation. While it doesn't have a strong digital presence, investors who prefer a more traditional experience will love its personalized approach over the automated, digital route taken by many firms today.
Best For
Day traders
Bitcoin investors
People who want to set up a trading business entity
Pros
Bitcoin tax preparation services
Wide range of services to choose from
Payment plans available for business entity packages
A more traditional approach to client relationships appealing to those who eschew the digital takeover of financial spaces
Cons
No mobile app
Limited digital offerings
TaxBit
TaxBit can support both issuing tax documents and completing your cryptocurrency taxes. Whether you need to issue 1099s or report your own taxes, TaxBit's cryptocurrency tax software can keep the process simple.
It connects producing and issuing 1099s with other data into completed tax reports that are ready to file. TaxBit Consumer and TaxBit Enterprise interact, so you're guaranteed a seamless tax experience across all of the platforms you use.
TaxBit's APIs make it easy to upload your tax data, and the software lets you understand the immediate impact of your cryptocurrency transactions no matter where you trade.

Starting Price
$50 – $100/year
1 Minute Review
A software program that streamlines the tax experience for enterprises and individuals alike, TaxBit strives to simplify and unify the entire process by making every file, document and report easily accessible through an electronic platform.
Available with tailored access for both companies and consumers, TaxBit makes it easy to upload and view cryptocurrency data in real-time and enables seamless connection to over 100 cryptocurrency exchanges. Offering additional functionality such as tracking analytics, audit trail analysis and capital loss deduction claims, TaxBit is designed by industry insiders (CPAs and tax attorneys), which makes the software that much more accurate and reputable.
TaxBit is used by some of the largest regulatory agencies around the world and is considered to be one of the most trustworthy programs in the industry.
Best For
Crypto advocates
Anyone buying or selling cryptocurrencies on any platform
Those interested in an electronic tax-processing platform
Beginners and tax professionals
Tax compliance
Pros
Has responsive and supportive customer service agents
Offers a free trial available
Makes the crypto tax-filing process much easier
Gives you an immutable audit trail
Eases the issuance of 1099s for exchanges
Supports most crypto exchanges
Partners with the world's best in cryptocurrency and fintech
Cons
CSV file parsing that could improve (manual formatting only)
Limited options for Auto-Sync and reporting functionality
Calculating and Reporting Losses or Gains
If you've only had 1 or 2 trades, all you need to do is subtract your cost basis from your selling price to determine the amount of your gain or loss. You'll also need to determine if any gains are short term or long-term gains. If you've had multiple trades or multiple cryptocurrency purchases, this process can be a bit more time consuming simply due to the number of trades.
Capital losses are capital gains are reported on Schedule D of your 1040 tax form. Form 8949 serves as a detailed worksheet to report the sale of capital assets, like stocks or cryptocurrencies, and should be included with your return.
When to Use IRS Form 8949
Check out this video below to figure out when to use IRS Form 8949.
If you use tax software or an online tax service, like TurboTax, the software or web app will walk you through the process and will ask you if you've had any investment income. Answer the questions accurately and the software or web app will automatically place your losses or gains on Schedule D of your electronic return.
Learn to File Crypto Taxes Today
Recent guidance from the IRS makes the tax treatment of cryptocurrencies substantially similar to the tax treatment of stocks in a standard investment account. Cryptocurrency tax reporting requirements may seem arduous, but traders are encouraged to report their gains or losses accurately. Cryptocurrency trades may not be as private as some might think.
Bitcoin's blockchain, for example, contains a record of every bitcoin transaction in its history. The only thing keeping your transactions private is that the Bitcoin wallet owner isn't public. Fortunately, now there are some tools to help cryptocurrency traders find historical pricing. As cryptocurrencies continue to grow in popularity, traders can expect more tools and better reporting available through marketplaces.
Related content: Do I Have to File Taxes?