Want to jump straight to the answer? VSP Vision Insurance is one of the most popular vision coverage providers in the nation. Learn more here.
According to the Vision Council of America, about 75% of Americans use some form of corrective lenses. If you need corrective lenses, you might wear glasses, contact lenses or both. These corrective lenses may cost between $500 and $1,000 annually depending on how often your prescription changes, the types of frames you wear, whether you need special lenses (like bifocals) and more.
Despite the fact that most Americans use glasses or contact lenses, you might not have vision insurance to help you cover these expenses — even if you have a health insurance plan. The Affordable Care Act (ACA) doesn't require that health insurance providers extend vision insurance coverage to adults included on ACA-compliant plans. If you have an ACA plan from the federal insurance marketplace or your local state marketplace, your coverage might not extend to things like eye exams, glasses or contact lenses.
Purchasing a separate vision insurance plan to complement your health insurance can help you cover a portion of these expenses so you don't need to pay for everything out of pocket.
There are dozens of vision insurance providers offering coverage throughout the U.S. — and the best vision insurance plan for you will vary depending on your needs. Consider beginning your search by getting a quote from a few of our favorite providers.
Vision Insurance Options
The best vision insurance plan for your family might vary depending on the number of people you need coverage for, where you live, the amount of coverage you need and more. Explore a few of our favorite providers when beginning your search for coverage.
Best For
Top-rated vision insurance
Pros
Low-cost plan options
Affordable copays
Nationwide coverage
Large network of service providers
Discounts on lens customization options
Extended weekend customer support hours
Flexible payment options and coverage start dates
Cons
Plans force you to choose between frames or contact lenses
Low frame and contact allowances
Best Overall: VSP
Founded by a group of optometrists, VSP is one of the largest vision insurance providers in the United States. The insurance provider boasts an extensive network of independently certified doctors across the country — meaning that you'll have an easy time finding the right doctor for your family who also accepts your benefit plan. VSP has also partnered with over 700 Visionworks locations, providing VSP policyholders with access to unique discounts on designer frames.
VSP insurance plans start as low as $13 per month for individuals and $32 per month for families in most states. Exam copays are as low as $15 on each plan, and frame allowances are around $150 on the company's most affordable plan options. If you're looking for additional ways to save, you may also want to consider VSP's EyewearOnly120 plan option, which costs less than $10 per month for individuals. The EyewearOnly120 plan only extends to eyewear coverage but can be a less expensive option if you're able to cover exam costs out of pocket.
We chose VSP as our overall recommended provider thanks to the company's wealth of plan options, affordable coverage and wide-reaching service network of optometrists and eyewear providers.

Best For
Top-rated customer service
Best for Transition Lenses: Davis Vision
Transition lenses are a type of light intelligent lens that automatically adapts to changing light intensity. Transition lenses darken when light is more intense (for example, when you're outside and the sun is shining) and lighten when light is less intense (like when you're indoors). If you're particularly sensitive to light, transition lenses can make daily life more comfortable.
Though many vision insurance providers don't extend coverage to transitions lenses, Davis Vision's plans include these as a standard coverage. Plans from Davis Vision are available from just $12.50 per month for individuals in most parts of the company's service area and plans also include discounts for LASIK corrective surgery as well. If you wear glasses, your frames will be protected by a 1-year breakage warranty from the date that you purchase them when you use your Davis Vision insurance.
Best For
Medicare Advantage Plans
Pros
Medicare Parts A + B and Medigap plans available
6% discount if you enroll online
Shop plans by ZIP code
Cons
Discount not available CA, CT and OH
Best for Combination Vision and Dental Coverage: Humana
Individuals who get their insurance from somewhere other than their employer are often surprised to learn that, like vision insurance, dental insurance isn't required to be included as a standard benefit on ACA-compliant plans. If you're looking for a complete set of coverages, consider purchasing both with 1 simple policy from Humana.
Humana provides affordable vision and dental insurance plans across the United States. Getting coverage through Humana is exceptionally simple — you can enroll yourself or your family in both a vision and dental insurance policy in as little as a few minutes online. Dental insurance plans start at just $17 in many parts of the country, and you can find vision insurance coverage from just $13.50 for individuals.
Vision insurance plans from Humana come with no waiting periods, which means that you can seek an eye exam or new pair of frames as soon as your application for coverage is approved. You'll also pay no enrollment fees when you sign up for a vision plan and a dental plan on a single application.
Best For
Same day coverage available
Pros
Offers a wide variety of plans
Strong financial and customer service ratings
ACA and non ACA plans available
Cons
Not all plans ACA-compliant
The website can make it difficult to get a quote
Best for Coverage for Both Contacts and Frames: UnitedHealthcare
Most vision insurance plans include an allowance for either frames or contact lenses. However, few plans include coverage for both types of corrective lenses — if you use your allowance on contact lenses, for example, you'll typically forfeit your annual frame allowance.
UnitedHealthcare is 1 of the only insurance providers we've seen to offer coverage for both contact lenses and frames in 1 single year. When you sign up for coverage through UnitedHealthcare, you'll choose between 2 plan options: Plan A and Plan B. The difference between these plans is that Plan B includes coverage for both contact lenses and frames in a single year, while Plan A only includes 1 option. Be sure to select Plan B if you want coverage for both frames and contact lenses.
UnitedHealthcare's plans also include a number of additional benefits. You'll pay just $10 for your eye exam copay on both plan options, and coverage is available from just $12 per month in many states. UnitedHealthcare's plans also include up to 35% discounts on LASIK corrective surgery.
Best for Comparing Plan Options: Superior Vision Insurance
Unlike the other options on this list, Superior Vision Insurance isn't a vision insurance provider and it doesn't service vision insurance policies. However, if you're looking for an easy way to compare multiple coverage options, Superior Vision Insurance's comparison tool can make getting the insurance you need faster and simpler.
To begin, simply enter your ZIP code on Superior Vision Insurance's quote comparison tool and select how many people you need coverage for. Superior Vision will collect a list of coverage options from insurance providers offering vision insurance in your area. Plans are organized in order of price, and you can immediately view a complete list of plan benefits for each coverage option available to you.
If you're having trouble comparing plans, you can be directly connected with an insurance agent to help you online or over the phone. SuperiorVision Insurance can be a powerful asset if you aren't sure what type of vision insurance you need or you don't have time to collect individual quotes from a range of insurance providers.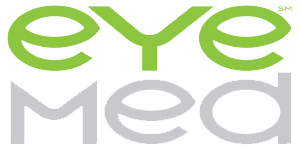 Best For
Members-only savings
Best for International Travelers: EyeMed
Are you the type of person who frequently loses their glasses? If so, EyeMed can be an excellent choice for your insurance needs. EyeMed's International Travel benefit ensures that if you break or lose your glasses while traveling abroad, you can get a replacement pair quickly and affordably. If you travel frequently and find yourself losing your glasses in hotel rooms and airplanes, this benefit can potentially save you thousands of dollars.
EyeMed also boasts an extensive network of participating vision service providers. The company claims that about 98% of its policyholders stay in their network when they need to purchase frames or receive an eye exam.
Pros
Offers multiple mobile app offerings to reward you for reaching fitness goals
Dental discount plans may include coverage for prescription drugs
Medicare Advantage plans available with no monthly premiums
Cons
Vision insurance only available when purchased with a dental plan
ACA-compliant health insurance no longer available
Best for Multiple Pairs of Glasses: Aetna
If you prefer to have multiple pairs of glasses for different outfits or occasions, Aetna can be an excellent choice for your vision insurance. Aetna's vision insurance plans include coverage for $130 worth of frames for your first pair of glasses and 40% off any additional pairs of prescription glasses that you purchase. Aetna's plans also include 20% discounts on prescription sunglasses, as well as $0 copays on annual eye exams.
Best For
Submiting and tracking claims
Best for Customer Service: Anthem
If you've never purchased vision insurance before, knowing that you can quickly access assistance from a representative can give you peace of mind. Anthem Blue Cross provides you with customer service by phone 7 days a week. You can also log into Anthem's online portal to chat with a representative and quickly view your plan benefits as needed. Anthem even provides a unique phone line for members who need assistance choosing a vision plan in most states where it offers coverage.
Improving Your Health With Vision Insurance
No matter where you decide to purchase vision insurance, remember to compare plan details carefully before you select an insurance provider. Policy inclusions might vary by plan, state and more. For example, some vision insurance providers offer annual frame allowances, while others only allow you to use your frame allowance once every 24 months.
Reading through your policy terms and speaking with a representative from the insurance providers you're considering will help you choose the most beneficial coverage for your needs. We recommend collecting a quote from at least 3 of our recommended insurance providers before you enroll in vision insurance coverage.