Want to save money on your car insurance? Find and compare free custom quotes here.
Scenic views and short distances help make driving in Hawaii a pleasant experience. The hunt for car insurance may not be pleasant, but we're here to help make it easier. Check out our top picks for the best car insurance companies in Hawaii.
The Best Car Insurance in Hawaii:
Hawaii Car Insurance Overview
First, consider some of the common statistics for car insurance in Hawaii:
Hawaii has an average number of 2 vehicles per household.
Hawaii state minimum insurance requirements include:

$10,000 per person of personal injury protection (PIP) benefits.
$20,000 per person and $40,000 per accident bodily injury liability.
$10,000 per occurrence of property damage liability.

The average cost of car insurance for state minimum coverage with a clean driving record is $851.40.
Learn more about car insurance and driving laws in Hawaii to help you find the best car insurance for your vehicle.
Hawaii Car Insurance Rates per Vehicle
The type of car you drive can have an effect on your car insurance rates. In Hawaii, where off-road SUVs and pickup trucks are common, you may see lower insurance rates, thanks to increased safety from a larger vehicle.
Other vehicle factors that can change the price of your car insurance in Hawaii include:
Make
Model
Vehicle age
Safety rating and features
Vehicle size
Theft rating, or how likely your car is to be stolen
If you're like most Hawaii residents, you drive practical vehicles that can go from daily driving to an adventure in the hills or on the beach. The top 10 most popular cars in Hawaii are:
Ford Explorer
Ford Expedition
Ford F-150
Ford F-250
Ford Mustang
Honda Ridgeline
Jeep Wrangler
Nissan Frontier
Toyota 4-Runner
Toyota Tacoma
Car Insurance Rates by Insurance Credit Score
Did you know your insurance credit score can affect your car insurance rates in most states? There is a link between lower credit scores and a higher number of insurance claims. For this reason, many insurance companies increase premiums or the amount you pay for insurance if you have a low credit score.
Hawaii is 1 of only 3 states that have a law restricting insurance companies from using your credit score to determine insurance premiums. Your insurance company can't use this information to increase your rates — even if you have a low credit score. The elimination of this practice helps keep Hawaii insurance costs below average when you compare them with other states.
Hawaii doesn't allow car insurance companies to charge you more due to your credit score, but it's always a good idea to try and raise your credit score.
Insurance for Drivers with a Clean Record
The type of vehicle you drive is a big factor in the cost of your car insurance. However, your driving habits and record also play a big role in your car insurance premiums.
Good driving habits can help you have a safer driving record:
Don't drive when you're tired.
Drive defensively.
Never use your phone when you drive.
Always wear a seat belt.
The chart below details the price of Hawaii state minimum coverage, standard coverage and full coverage for good drivers from several insurance companies. Standard auto coverage is the least expensive type of car insurance available for drivers of average risk.
For more coverage, you can choose full coverage insurance. Full coverage usually refers to the combination of collision and comprehensive coverage for your vehicle.
| Insurance Company | State Minimum Insurance | Standard Coverage | Full Coverage |
| --- | --- | --- | --- |
| Progressive | $805 | $1,320 | $2,066 |
| Progressive | $745 | $1,584 | $2,065 |
| MetLife | $817 | $1,512 | $2,390 |
| 21st Century | $828 | $1,669 | $2,030 |
| AAA | $1,062 | $1,332 | $2,125 |
Insurance Rates with Driving Infractions
Just as a clean driving record can help lower your car insurance costs, driving infractions can increase the cost. Common infractions include:
At-fault accident
Speed violations
DUI
The chart below shows how these infractions can affect your rates in Hawaii.
| Insurance Company | At-Fault Accident | Speed Violation | DUI |
| --- | --- | --- | --- |
| State Farm | $2,817 | $1,342 | $4,026 |
| Progressive | $2,599 | $1,340 | $4,875 |
| MetLife | $3,474 | $1,709 | $6,566 |
| Farmers | $2,359 | $1,599 | $4,460 |
| Electric Auto | $2,754 | $1,524 | $5,127 |
Best Car Insurance Providers in Hawaii
Whether you want to find out how to lower your car insurance or want the highest level of coverage, it may seem difficult to find the best car insurance in Hawaii. We've put together our top picks for insurance providers in Hawaii based on your needs. We use ratings including financial stability and claims satisfaction from J.D. Power to help us make our decision.
Pros
Dividend-paying policies in some states
Great website and mobile app functionality
Total protection without depreciation for new cars
Cons
Very few brick-and-mortar locations
Mobile application sometimes suffers from connectivity issues
1. Best Overall: Amica Mutual
Amica Mutual ranks above-average in almost every category of the 2018 J.D. Power Auto Claims Satisfaction Study. It ranks above the rest for overall satisfaction, claims servicing and settlement to reach the number one spot in the study.
Amica also offers several car insurance discounts, including discounts for good students and bundling insurance policies. It's got an A+ financial strength rating from AM Best and you can be sure Amica has the funds available to pay auto claims.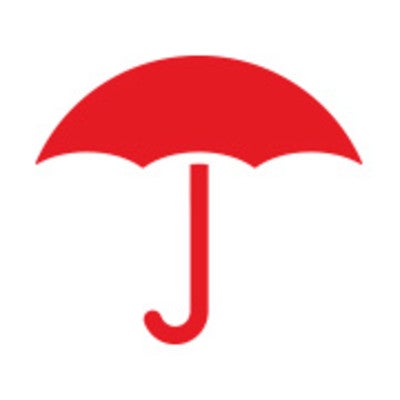 Best For
Claims free policyholders
2. Cheapest Car Insurance in Hawaii: Travelers Insurance
Travelers Insurance offers cheap car insurance for drivers in Hawaii. In addition to cheap car insurance, you'll get access to roadside assistance with your insurance policy.
This could potentially help you if your car breaks down on the side of the road. Discounts include accident forgiveness and a defensive driving discount.
Pros
Complete line of insurance, banking, and investment services
Easy online forms to quote and bind policies
Top-rated customer satisfaction
Cons
Very few physical locations
Only available to select groups, generally tied to military service and the relatives of members
3. Best for Military Personnel: USAA
USAA is a leader in providing car insurance for military families across the country. The biggest drawback of USAA insurance is its restrictive membership requirements.
You must be an active duty member, retired or honorably discharged veteran of the U.S. armed forces. Eligible family members may also join USAA. Eligible family members include spouses, widows and not-remarried former spouses of USAA members, as well as individuals whose parents are or were USAA members.
Find the Best Hawaii Car Insurance
The next time you enjoy a drive along the Hawaiian coast, be sure you're protected with the best car insurance. Use this guide to help you determine the factors that matter most to you.
Get a quote from several auto insurance companies in Hawaii so you can compare and protect your car today.
*Quotes were obtained using the following profile: base 2015 Toyota Camry, male, 40-years-old. Policies reflect state minimum coverage options. We make every effort to provide the most accurate quotes based on the profile above. Due to the many combined variables involved in insurance quotes, the only way to get an accurate quote is to enter your own information through our partners' secure websites.