Want to jump straight to the answer? VSP Vision Insurance is one of the most popular vision coverage providers in the nation. Learn more here.
Missouri is home to 6.1 million pairs of eyes. But there's only one set that belongs to you. Here's our guide to show you the best vision insurance in the Show-Me State.
The Best Vision Insurance in Missouri:
An Overview of Vision Coverage in Missouri
Missouri ranks 7th in the nation for the percentage of working adults who have past-due medical bills, at over 30%. Nearly 12% of the working population is uninsured. Rising costs for health insurance coupled with efforts to make ends meet leaves vision coverage often passed over.
Most Missourians get health insurance from either their employer or government programs, which means you may be left to 1 choice or none at all for your vision needs.
In contrast, we found 5 vision insurance companies in Saint Peters, part of St. Charles County, and prices are the same throughout the state. You can expect to pay from $5 for discounted individual plans and up to $90 top-tier family plans in Missouri.
Unlike other types of health insurance, vision insurance has no deductible, which is an amount you have to pay usually several hundred to thousands of dollars before the insurance starts to pay. But you often make a copayment (copay). A copay is the set out-of-pocket total you hand over to the eye doctor when you buy products or services, and the insurance company covers the rest.
Are you planning on government aid? Here's a summary:
HealthNet Managed Care health plan, the state's Medicaid program, offers eyecare for those who qualify.
HealthNet for Kids (children under 19) also covers eyecare products and services. This program can be free or have a monthly premium depending on your family size and income level.
Medicare does not cover frames, lenses or routine eye exams.
What to Look for in the Best Vision Insurance Companies
Put the following features on your list when you research vision coverage in Missouri:
Annual exam affordability
Eyewear allowance
Lens options
Vast eyecare network
Laser surgery deals
Cost customization
Annual Exam Affordability
Optometrist and ophthalmologists agree that the yearly checkup is paramount not only for the detection of diseases but also because of the growing amount of screen time in our nation. Our mobile devices and monitors can cause eyestrain and even lead to a changed prescription.
It's not just the adults staring at computers for 8 hours per day; kids are using screens for entertainment and education. And those little eyes are still growing until children reach their teenage years.
When you make the trip, you'll want to bring the whole family. The retail price of an eye exam can be over $200. That could be all or a sizable part of your yearly premium. Instead, you could pay $25 or less with the right vision insurance plan.
Eyewear Allowance
Vision insurance companies give an allowance on contact lenses and frames. Let's say you had a pair of Calvin Klein frames on your wish list with a sticker price of $245. Your insurance company might give a $200 frame allowance. That means your out-of-pocket total would be $45 — over 80% off.
Some people engage in work or hobbies that require both contact lenses and eyeglasses. Have you considered progressives or multi-focus lenses but think you would rather have separate pairs for reading, driving or working on the computer? Use your allowance on the pricier of the 2 pairs and pay out of pocket for the 2nd. You can often get a discount ranging from 20 to 40% off the added pairs of glasses or sunglasses, depending upon the company.
Lens Options
Lens options are the treatments or coatings that allow you to see through the plastic, polycarbonate or glass. It's what your eyes actually look through.
The basic lenses come in single focus, bifocal or trifocal. Each choice helps you see at different distances. Anti-glare, scratch-resistant and UV-blocking (sun-protecting) are all standard enhancements.
Two options that can often be costly are light to dark tinting and progressives. Light to dark tinting detects the sun and other sources of light and shades to protect your eyes. Progressives try to give you the best of all distances and are like trifocals without the lines.
Vast Eyecare Network
If you have a favorite eye doctor, then your first stop is to check the in-network list. The insurance company has a prearranged contact with in-network doctors. Vision insurance works on a preferred provider organization (PPO) structure. That means doctors on the list are far less costly than their off-list colleagues.
Your price could be double or more when you selected a doctor who's outside the network. There's also the added hassle of having to pay the full cost out-of-pocket first and then wait for reimbursement. Selecting the right doctor can be the most significant factor in your total expense.
Laser Surgery Deals
Is anyone in your family considering no longer wearing glasses? Laser correction surgery gives a permanent solution through the 2 most common procedures, LASIK or PRK. The cost can range from $1,000 to over $3,000 per eye. Discounts are between 5% and 15%, depending on the company. The savings could counter the cost of your yearly premium.
Cost Customization
One thing you don't want to miss is budget flexibility. Does the company let you tailor your payment to the features you plan to use?
You should look out for 2 dangers: You can select a budget-friendly plan that doesn't cover what you need and will leave you on the hook for a big bill when you visit the doctor. Or you can overpay monthly for extra features.
Here are some quick questions to help you navigate that balancing act:
Who in the family will require eye exams in the next 12 months?
How many people will need glasses or contact lenses?
After checking online, what would be the cost if you pay out of pocket?
These answers should give you a rough estimate to help you make comparisons for your family.
Our Top Picks for the Best Missouri Vision Insurance Companies
Now that you have your approximation you can mix and match benefits to select the best vision insurance company for your family.
Best For
Top-rated vision insurance
Pros
Low-cost plan options
Affordable copays
Nationwide coverage
Large network of service providers
Discounts on lens customization options
Extended weekend customer support hours
Flexible payment options and coverage start dates
Cons
Plans force you to choose between frames or contact lenses
Low frame and contact allowances
1. Best Overall: VSP
VSP has over 82 million members and helps 1 in 4 people in the U.S. They claim an over 94% rate of satisfaction.
Missourians will find 4 plans with a variation for every family and budget size. The plans are called Standard, Easy Options, Enhanced and EyewearOnly 120. EyewearOnly 120 gives no eye exam coverage, and the other 3 have the same $15 copay.
You'll get either $150 or $230, the highest allowance we found, on the Easy Options Plan. Choose from featured frame brands such as Bebe, Cole Haan, Nike or many others.
Once you've selected the frames, you can customize the lenses. Your choice of single vision, bifocal or trifocal costs the same $25 copay. VSP makes the customizations easy with upfront pricing. Popular options for UV protection, anti-glare or tinted lenses are yours for less than $18 each.
VSP boasts the largest independent network in the country. If you choose 1 of its partners for LASIK or PRK, you can expect a 15% savings on the regular price or 5% savings on any promotional price.
You can make monthly installment payments:
$9 Individual plans
$18 2-Person plans
$25 Family plans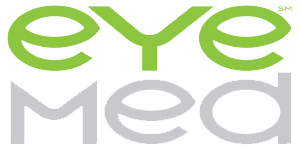 Best For
Members-only savings
2. EyeMed
EyeMed has been helping customers for over 31 years. Missourians who are looking to pay once for the year may want to add this company to the list to get a 5% discount.
EyeMed has 3 offerings with these variations:
The Healthy plan makes your eye exam a $0 copay and provides 35% off the price of frames.
There's a $10 copay for eye exams on the Bold and Bright plans.
You'll get $130 allowance on Bold, and the Bright plan pumps that up to $200.
Basic lens options on Bold and Bright cost you $0, but you only receive a 30% discount on advanced options such as progressives or light to dark tinting.
There are 44,000 providers nationwide who partner in the EyeMed network. You receive a 15% discount on the price of LASIK or PRK through their partners.
Best For
Submiting and tracking claims
3. Anthem Blue Cross Blue Shield
Anthem Blue Cross Blue Shield in Missouri is a member of the health group that has 40 million customers in the U.S. The company offers 4 plans; 1 requires you to bundle with dental insurance or a medical plan.
Here are the details on the 3 Blue View Vision plans available without bundling:
The Value plan has a $20 copay for eye exams and Vision and Enhanced have a $10 copay.
Enhanced offers their highest allowance at $150. Otherwise, it's $130.
It's a $10 copay for basic lenses on the Enhanced plan and $20 on the other 2.
It has over 38,000 eye doctors to choose from; discounts on laser were not listed.
Individual plans start at $12.
2-Person plans start at $22.
Family plans start at $35.
Best For
Medicare Advantage Plans
Pros
Medicare Parts A + B and Medigap plans available
6% discount if you enroll online
Shop plans by ZIP code
Cons
Discount not available CA, CT and OH
4. Humana
Humana was founded in 1961 and has 13 million customers in the U.S. It partners with EyeMed to serve Missouri. Seniors on Medicare advantage may be familiar with Humana because it has over 66% of that market.
Humana offers 1 vision option and hopes you bundle that with 1 of its 6 dental plans. You can find out more about dental insurance here.
Here are the fast facts:
Annual exams cost a $15 copay.
You get a $150 frame allowance, and you can chop 20% off the amount above that benefit.
Standard plastic lenses in either single, bifocal or trifocal are yours for a $25 copay.
They offer Eyemed's 15% discount on laser surgery.
Prices start at $15 per person with a $35 enrollment fee.
Best For
Same day coverage available
Pros
Offers a wide variety of plans
Strong financial and customer service ratings
ACA and non ACA plans available
Cons
Not all plans ACA-compliant
The website can make it difficult to get a quote
5. UnitedHealthcare
UnitedHealthcare has 26 million customers nationwide. They keep it easy with Plan A and Plan B in Missouri.
They have over 80,000 providers in the network nationwide. Savings for LASIK and PRK vary, depending upon the partner you select.
Both plans:
Grant an eye exam for a $10 copay.
Give a $150 frame allowance.
Allow select contact lenses at $0 out of pocket.
Plan A:
Starts at $11 with $7 for each added person.
You can choose glasses OR contacts.
Plan B:
Starts at $15 with $10 for each added person.
You can choose both glasses AND contacts.
A New Look in the Show-Me State
Here's your chance to save some cash on vision insurance in Missouri with our break down for quick comparison:
| Provider | Individual | 2-Person | Family |
| --- | --- | --- | --- |
| VSP | $9 per month | $18 per month | $25 per month |
| EyeMed | $17 per month | $35 per month | $52 per month |
| Anthem Blue Cross Blue Shield | $12 per month | $22 per month | $35 per month |
| Humana (one time $35 enrollment fee) | $15 per month | $30 per month | $15 per person per month |
| UnitedHealthcare | Plan A: $11 per monthPlan B: $15 per month | Plan A: $18 per monthPlan B: $25 per month | Plan A: $11 per month, plus $7 additional per person per monthPlan B: $15 per month, plus $10 additional per person per month |
VSP gets our top nod because of its high average savings, considerable frame allowance and flexibility for families.
Wish to learn more about insurance in Missouri? Here's our guide to the best vision insurance.
Frequently Asked Questions
1) Q: Can I get vision insurance through work?
Yes, you can get vision insurance coverage, depending on your employer. You may have to pay a portion of the premium, however. Check with your employer's benefits office for more information.
Answer Link
2) Q: Are contact lenses covered by vision insurance?
This depends on your provider, but generally, prescription contact lenses are covered by insurance. You can get a customized quote now.
Answer Link
3) Q: How do I ensure that I'm properly covered?
Speak with an agent or your carrier directly to determine if you have the appropriate coverage to meet your needs. Vision insurance can be customized; if you want more or less coverage you can alter your policy. Or, you can start a new policy with one of these top providers.
Answer Link