Want to jump straight to the best? The best robo advisor for most people is definitely Titan.
Quick Look: The Best Robo Advisors for Investing
Most people know that they should be investing for the future. But with so much technical jargon and thousands of investment options, saving can quickly become overwhelming, stressful and a challenging chore. A robo-advisor can help you automate your savings and invest without spending hours researching.
Today, there are more options than ever when it comes to automating your investments. But what is a robo-advisor — and is it the right choice for your unique financial situation? Take a look at 3 of our favorite robo-advisors and learn a bit more about the pros and cons that come with these innovative tools.
Best Robo Advisors
Take a look at the top robo advisors for investing.
Titan
Registering with Titan gives you access to a range of strategies that will invest your money wisely. You can review the FAQs or the Learn section if you want to know more about automated trading, or you can review the strategies currently offered:
Flagship: The award-winning, U.S. large-cap strategy
Offshore: The international all-cap strategy
Opportunities: Identifies small-cap U.S. companies that can grow quickly
Crypto: A strategy focused on crypto assets
With a minimum investment of $100, no performance fee, SIPC insurance and no lockups, you can be certain your money is invested with wisdom and protected. Plus, the company stands behind its fiduciary duty to grow its capital and yours. You can even reach out to the investment team, ask questions and review your account at any time.

Best For
New Investors with Limited Time
1 Minute Review
Active management made a big comeback in 2020 and 2021 and certain sectors vastly outperformed and stock pickers ruled the day. But for many retail traders, active investment management and sophisticated trading strategies are out of reach. Titan wants to even up the playing field and give retail the same sophisticated strategies as wealthy investors.  Through a mix of different portfolios and risk tolerance objectives, Titans has tailored investment strategies for all types of investors, but clients will still need to research these techniques and understand the types of trades they're getting into.
Best For
New investors
Investors without the capital for traditional active management
Retail traders who lack the time to research and develop their own portfolio strategies
Pros
Affordable active portfolio management
Wide variety of investment themes and risk levels
Transparency in investment strategy
No minimums
Cons
Fees higher than some similar competitors
Domain Money
Finding the right robo advisor can be difficult because there are so many variables at play. However, you will find that some robo advisors are better than others. With Domain Money, the agenda is giving you the exact mix of investments that you want. These crypto portfolios offer different investment styles, and all you need to do is choose the mix of investments you want to use.
Domain Money offers the following portfolios:
Domain Edge—The 100%, turnkey crypto portfolio that gives you instant exposure to this asset class.
Domain Core—A 100% stock portfolio that focuses on companies working with the blockchain, mining and in other parts of the crypto space.
Domain Balanced—Targeting innovative projects and stocks, with 50% on crypto and 50% on stocks.
Domain Metaverse—A crypto and stock portfolio that offers unique exposure to the NFT space.
Domain Access—A portfolio that features 80% stocks and 20% crypto.
These actively-managed portfolios offer you different mixes of investments so that you can choose something that works best with your strategy or investment style, and Domain Money does the rest. The platform sits back and ensures that the fund is working while you decide how much money to invest.
Plus, there are no lockups, minimums ranging from $100 to $500 and a 1% annual management fee. You can save money and pour your cash into crypto, and Domain Money makes sure that your portfolios remain as consistent as possible.

Best For
Managed Portfolios
1 Minute Review
Domain Money exists to bring world-class investing. Clients get access to actively managed portfolios with an emphasis on high-growth opportunities in tech, crypto and the metaverse Domain Money is made up of a team of industry veterans with deep investing experience
that provides communication and insights about developments in emerging technologies and the broader economy. You can expect transparent fees, low minimums and no lock-ups or commitments.

Best For
Investors looking for guidance
Pros
$50 bonus when funding an account
Ability to blend stock and crypto assets to help set you up for long-term growth
Cons
Annual management fee of 1%
M1 Finance
M1 Finance is a unique robo-advisor that uses a "pie investing" strategy to help you visualize your progress toward retirement, homeownership or your financial goals.
When you sign up with M1 Finance, you'll answer a few questions about your finances and investing preferences. From there, you can choose from 1 of 80 expert "investing pies" made up of a selection of stock and ETF "slices." You can also create your own pie by selecting investments yourself.
When you make a deposit into your M1 Finance account, it will automatically split your investment according to your investing mix. You can schedule deposits on a weekly, monthly or annual basis.
There are no fees or commissions on basic M1 Finance accounts, and you can get started investing with as little as a $100 initial deposit.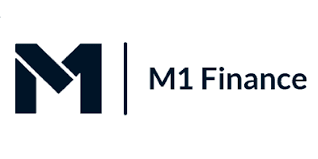 Disclosure: Your free trial (a $31.25 value) begins the date you enroll in the M1 Plus subscription, and ends 90 days after ("Free Trial"). Upon expiry of the Free Trial, your account is automatically billed an annual subscription fee of $125 unless you cancel under your Membership details in the M1 platform.
Best For
Customizable Robo Investing
1 Minute Review
M1 Finance is a unique investing platform that allows investors to allocate their funds through a strategy called "pie investing." When you open an account with M1, you can choose from 1 of 80 expert portfolio allocations, which the platform calls "pies." Each pie is made up of a unique mix of stocks and ETFs and each represents a "slice" of your overall account.
Pies distinguish themselves by their asset allocation and investment choices. For example, investors who want to hold onto their investments until they retire might choose a pie with a focus on slow, steady growth, while investors who value corporate responsibility may want to choose M1's socially responsible investment portfolio. 
You can also create your own pie by selecting individual stocks and ETFs. Every time you make a deposit into your M1 account, the broker will automatically divide your funds between your investments.
M1 offers only basic educational tools and its customer support leaves much to be desired. However, if you're looking for a way to put your investments on autopilot, M1 Finance might be the right choice for you. 
Best For
Don't want to take an active role in portfolio management
Need a large amount of hand-holding when it comes to selecting investments
Want the option to invest in a socially responsible portfolio
Pros
Pie investing system offers a unique visual component to investing
Streamlined mobile app offers full functionality of the desktop platform, plus access to M1's banking components
Socially responsible portfolio option is perfect for investors who want to invest only in companies that offer positive business practices
Cons
No access to mutual funds, futures, forex or options investing
Limited charting tools and indicators
Poor customer service selection
Basic educational offerings cater only to very new investors
Betterment
Like M1 Finance, Betterment offers personalized investor portfolios with varying levels of risk and volatility. After you complete an intake form, Betterment will help you choose a portfolio that matches your needs. You can also adjust your asset mix according to your needs. From college investors to retirees, there's a Betterment portfolio for all stages of life.
When most people think of investing, they typically think about saving for retirement. In addition to retirement saving, Betterment also offers goal-based investing. From building an emergency fund to putting a child through college, Betterment can use visuals to help you track your progress of your goals.
Betterment offers a tiered pricing strategy that increases as your investments compound. Most investors will pay 0.25% per year on their balance — that's about $25 per $10,000 invested annually. There is no minimum account balance required to get started with Betterment, and the company also offers more in-depth financial advice with its higher-priced Premium plan.

1 Minute Review
Betterment is a smart robo-money manager that helps you save, invest and even spend your money. It has more than 500,000 registered customers and manages over $21 billion in assets. As a fiduciary, Betterment is committed to act in your best interest at all times. The investing platform lets you manage your money, guide your investments and plan your retirement at your convenience.  
Best For
Investors with defined financial goals
People who are new to investing
Passive investors who want to diversify their portfolio
Investors who want to invest heavily in ETFs
Investors looking for low-cost investment options
Investors looking to plan their retirement
Pros
Can open an account with a $0 minimum balance
Offers goal-based investing
Charges low annual management fees
Offers a wide range of stocks and ETFs
Provides access to advanced investing tools
Provides personalized financial advice plans
Cons
Charges a high fee for personalized financial advice comparatively
Not suitable for day traders and short-term investors
Does not offer any real estate stocks, commodities and foreign exchange
Personal Capital
If you have a more complicated financial situation, you might want to consider investing with Personal Capital. Personal Capital is a hybrid financial planner, wealth management company and robo-advisor that can help you manage your money for the future and plan toward multiple goals.
The biggest draw of Personal Capital's system is its human financial advising services. No matter your balance, you'll receive individual investing advice from a team of financial advisors. If you have at least $200,000 in assets, you'll receive your own personal team of 2 dedicated financial advisors.

get started
securely through Personal Capital's website
Best For
High Net Worth Individuals
1 Minute Review
Personal Capital is a digital financial advisory service that offers tools and services beyond the norm. The crux of Personal Capital's power lies in the intersection of smart financial strategy and state-of-the-art financial technology. 
Its high-powered investment management technology makes it an ideal virtual financial advisor and portfolio manager for high-net-worth individuals. But its financial tools and services can benefit anyone. 
Best For
High-net-worth individuals looking for a comprehensive digital financial manager
Retirement planning
Self-starters who can use the Personal Capital Financial Tools to track finances and set long-term financial goals
Pros
Handle your portfolio, financial planning and spending accounts with cutting edge digital financial management technology
Panoramic view of your finances on display 24/7 using precise analytics and a dashboard that displays all your accounts together
Executive-level financial planning and investment management
Cons
Relatively high minimum balance for investment management services
Fully-comprehensive financial management, including a dedicated relationship with a financial planner
Portfolio customization and estate, legacy and tax services only available at higher tiers that require $200,000 to $1 million minimum in investments
Vanguard Digital Advisor
Vanguard Digital Advisor is accessible for any Vanguard Brokerage Account holder who isn't enrolled Vanguard Personal Advisor Services. You'll need at least $3,000 in any Vanguard Brokerage Account to manage with the Vanguard Digital Advisor.
Eligible accounts are individual taxable accounts and Traditional or Roth Investment Retirement Account (IRA). With Digital Advisor, your portfolio is composed of exchange-traded funds (ETFs) with personalized weighting across stocks, international stocks, bonds and international bonds.
Vanguard Digital Advisor users are assessed a yearly advisory fee. Your true cost will vary depending on what your holdings look like. You can generally expect to pay between 0.15% and 0.20% in assets under management (AUM).
SoFi Automated Investing
Automated investing through SoFi is known as "hands-off investing that's always on." SoFi can help you set goals whether you're saving for retirement, saving for a down payment or simply investing for later. The brand will rebalance your investments by adjusting your stock and bond funds quarterly and diversify your portfolio by allocating across several different investments and avoid as much risk as possible.
You can start investing through SoFi with as little as $1 and make 1-time or recurring payments depending on what works best for your goals. Investing through SoFi also gives you access to member benefits and discounts on other SoFi products.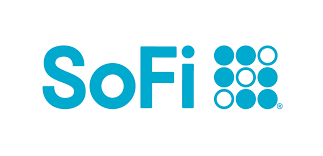 Best For
Cost-conscious investors
1 Minute Review
The wealth management arm, which aids in both passive and active investing, provides personalized advice based on the client's unique financial situation and goals. Advisors offer assistance and robo-advising is also available through portfolio building and auto rebalancing.
Best For
Beginners
Passive investors
Cost-conscious investors
Portfolio builders
Pros
Affordable pricing
Free for borrowers of a SoFi loan
Tools for goal setting and retirement analysis
Availability of advisors at no extra cost
Automatic portfolio rebalancing
Cons
Limited product options
Doesn't possess tax-optimization features such as tax los harvesting
MoneyLion
When you use MoneyLion, you can open an Investment account to automate your investing. MoneyLion is a unique digital bank that allows you to get paid early, build your credit with a small loan, or even take out a cash advance.
However, the company has also made it easy to invest. You pay no management fees, no minimum balances, thematic investing and personalized portfolios. Consider MoneyLion when you want to invest on a small scale, ensuring that you can "set it and forget it." You can do so with traditional stock investments, or you might try a new MoneyLion Crypto account.

Best For
Prizes & Features
1 Minute Review
A finance powerhouse driven by tech, MoneyLion delivers personal financial products to people like you. Whether you're an experienced digital financial guru or are looking to simplify your financial accounts, MoneyLion can make setting and smashing your financial goals as easy as can be.
Best For
People looking to boost their credit
Cryptocurrency trading
Anybody who wants to integrate their bank, investment and installment loan accounts
Pros
Cryptocurrency features & prizes
Integrated digital personal financial services
Mostly free to use with no account minimums; the few fees charged are low in cost
Customizable investment portfolios
Useful services like credit builder loans and 0% APR cash advances
Cons
No dedicated financial planning or financial advisor
No IRA or 401(k) management options
Why Use a Robo-Advisor?
Do you think that investing with a robo-advisor might be right for you? Let's take a look at a few of the biggest advantages and disadvantages that come with using this type of investment platform.
Advantages
Assistance choosing investments profiles. If you've never invested your money before, you might be overwhelmed by the sheer number of investment options to choose from. Robo-advising services have award-winning investment models — when you enroll in a robo advising service, you'll take a short intake form to determine your investing goals and risk tolerance. This offers you an easy way to customize your investments without spending hours researching investments on your own.
Low fees. A major advantage of robo-advisors over human financial advisors is the low fees. On average, you can expect to pay between 0.25% to 0.50% of your total assets under management for your robo-advisor. If you have $50,000 worth of assets under management, this means that you can expect to pay about $125 to $250 in fees for your robo advising services.
On the other hand, most human financial advising services charge about 1% of your total assets annually for services. If you have $50,000 worth of assets, this means that you'll pay $500 per year for advising services. While this might not sound like a huge difference, it can add up over time and cut into your savings.
Low minimums. Most human financial advisors have high minimum investments. Because these services charge around 1% of your total assets under management, it might not be worth it for an advising firm to take on clients with less than $250,000 in assets. Some registered financial advisors have minimum account balances as high as $1 million.
Robo-advisors are a much more accessible option. If you don't have much money to invest, a robo-advisor can offer the perfect balance between completely DIY-ing your investment portfolio and saving hundreds of thousands to begin with a human financial advisor.
Disadvantages
Don't offer 100% personalization. Though robo-advisors are advanced and most offer a host of investing choices, they aren't 100% personalized. A robo-advisor can't offer you advice after a significant market drop, and they may be able to provide limited advice if you have multiple financial goals. If you have a more complicated financial situation, you might need the human touch of a personal financial advisor.
No face-to-face meetings. If you've never invested before, you might want the hand-holding that a human financial advisor can offer. When you invest with a robo-advisor, you can't walk into an office or schedule a meeting with an advisor — you're on your own with the tools your robo-advisor offers.
Invest with a Robo Advisor
Though they have their flaws, robo-advisors are an easy and accessible way to begin investing for the future. Most robo-advising services offer a surprising level of personalization, and you can get started investing in as little as 10 minutes.
If you've been wanting to learn more about investing but have been overwhelmed by brokers and asset classes in the past, a robo-advisor might be right for you. Contact 1 of our recommended robo-advisors to look into your account options today.