Extra cash could help you cover a large expense like a home renovation or even give you the chance to consolidate high-interest credit card debt. A personal loan can connect you with cash to fund almost anything.
Need extra cash? Check out Benzinga's list of the best personal loans in Michigan to find a lender now.
Best Personal Loans in Michigan:
Best Personal Loans Through a Credit Union in Michigan
Credit unions are member-owned and borrowing from 1 has benefits. As a member, you'll see dividends returned to you, not shareholders. These often come in the form of lower rates and more flexible terms for products like personal loans. Take a look at our picks for the best credit unions in Michigan.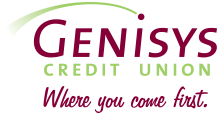 Loan Amounts
Up to $50,000 unsecured
Terms Offered
Up to 60 months
Best Range of Personal Loan Uses: Genisys Credit Union
Genisys Credit Union has nearly 30 branches in Michigan and additional locations in Minnesota and Pennsylvania. Any Michigan resident is eligible to become a member of Genisys.
Personal loans from Genisys cover a wide range of expenses. You must specify your need to borrow. Approved categories include but are not limited to:
Home improvement loans
Debt consolidation
Home equity loans
Medical, surgery and dental loans
Baby loans, adoption loans and IVF treatment loans
Wedding loans
Vacation loans
Unexpected expenses and emergency loans
Genisys offers several types of personal loans. In addition to its basic personal loan, seasonal loans are available. For example, you can apply for a summer loan to spruce up your backyard.
You can also apply for a personal loan special and a personal line of credit. These loans have different rates, terms and borrowing caps depending on your credit. All have fixed rates and reasonable terms.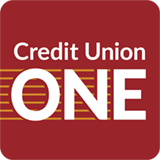 Loan Amounts
$500 to $35,000
Terms Offered
Up to 72 months
Best for Healthcare Workers: Credit Union ONE
Credit Union ONE offers personal loans for improving your home, consolidating higher-interest loans or paying for higher education.
On top of its closed-end Freedom ONE personal loan, Credit Union ONE offers EZ Access loans. This a 12-month, open-ended loan of up to $1,000 for employees of certain hospital and healthcare systems throughout Michigan. You can also apply for a Freedom Access revolving line of credit for a potentially lower rate than a credit card.
Membership is open to anybody who lives, works, worships, or attends school in Michigan if you buy a $1 share in the institution.
Best Banks in Michigan Offering Personal Loans
Banks offer an extensive range of financial products with state-of-the-art digital capabilities. Many banks offer relationship discounts on personal loans. This means you save money by securing a personal loan from an institution you already bank with. Check out or list of the best banks that offer personal loans in Michigan.

Loan Amounts
$5,000 to $15,000
Terms Offered
3 to 7 Years
Best for Wedding Expenses: Citizens Bank
You can get a personal loan through Citizens Bank to cover various large expenses. The bank will lend you funds to consolidate debt, remodel your home, go on vacation, buy a timeshare or fund an engagement and wedding.
Citizens Bank has a 60-second custom wedding budget planner to estimate how much your dream wedding will cost for a clear idea of how much extra cash flow you'll need.
Citizens Bank won't ask you to secure your loan with collateral or charge you any fees. Rates are competitive and depend on your creditworthiness, loan amount and terms. You'll have access to funds within 2 business days on average.

APR
As low as 7.64% to 13.59%
Loan Amounts
$1,000 to $35,000
Terms Offered
6 to 60 months
Best for Home Improvement Loans: PNC Bank
PNC is a great bank to look into for a loan if you've been plotting a kitchen or bathroom renovation. The bank offers a set of tools called Home Improvement Resources to streamline the borrowing process.
Use its Home Improvement Calculator to get an idea of what loan amount you need. Answer a few questions about your home improvement plans and PNC can provide you with an estimated total cost and your lending options. PNC may suggest a home equity loan, unsecured lump sum personal loan, revolving line of credit or a credit card to cover the renovation expenses.
Your personal loan will have the added benefit of no origination, application or prepayment fees. Personal loans like this offer more flexibility and lower overall costs.
Best Personal Loans in Michigan from Online Platforms
It's easier than ever to handle your finances online. Apply and manage your personal loan online with 1 of these digital platforms.
Loan Amounts
$5,000–$100,000
Disclosure
See Terms*
Best for Loan Comparison: Credible
Credible is a free service that offers personal loans from multiple lenders. Qualify in just 2 minutes to see your potential loans without hurting your credit score.
Credible connects you with viable lenders after you answer a few questions. It presents loan offers side-by-side, so comparison is painless. Select the loan with the best rates and terms and continue on to finalize the transaction. There's no obligation until you sign for the loan.
Credible offers loans that range from $1,000 to $100,000. Use a personal loan from Credible for anything from wedding costs and starting a new business.
Loan Amounts
$5,000 – $100,000
Terms Offered
5, 7, 10, 15 and 20 years
Disclosure
Fixed rates from 6.99% APR to 21.78% APR. APR reflect the 0.25% autopay discount and a 0.25% direct deposit discount. SoFi rate ranges are current as of 3/24/22 and are subject to change without notice. Not all rates and amounts available in all states. See Personal Loan eligibility details. Not all applicants qualify for the lowest rate. Lowest rates reserved for the most creditworthy borrowers. Your actual rate will be within the range of rates listed above and will depend on a variety of factors, including evaluation of your credit worthiness, income, and other factors. See APR examples and terms. The SoFi 0.25% AutoPay interest rate reduction requires you to agree to make monthly principal and interest payments by an automatic monthly deduction from a savings or checking account. The benefit will discontinue and be lost for periods in which you do not pay by automatic deduction from a savings or checking account.
Best for Debt Consolidation: SoFi
SoFi is an online lender that provides several types of loans, including personal loans. Personal loans from SoFi cover credit card consolidation, home renovations, relocation assistance and medical procedures. 
There are no origination fees, no pre-payments fees and no late fees. You can borrow anywhere from $5,000 to $100,000 from SoFi. Apply online, qualify and check your rates without hurting your credit score.

Terms Offered
3 – 36 months
Best for Borrowers with Poor Credit: BadCreditLoans.com
BadCreditLoans.com connects borrowers with lenders willing to work with imperfect credit. 
These loans work best for emergency expenses. You can also build your credit by taking out small installment loans to pay off over time. You can request up to $5,000, but lenders typically don't offer over $1,000 if you have poor credit.
BadCreditLoans.com is a free service. The request form is straightforward, and you can expect a quick answer and fast fund disbursement. Check out BadCreditLoans.com if you want a personal loan but have bad credit.
Personal Loan Considerations
Look into a personal loan if you need a lump sum of cash that you prefer to pay off in installments. Make sure you can meet the terms and conditions before agreeing to a loan. And look out for predatory lenders — use vetted, industry-trusted lenders and do your own research.
Personal Loans vs. Credit Cards
A personal loan is a closed-end, lump sum of cash. It tends to come with fixed rates and terms. The loan closes once you pay it off.
A credit card is a revolving line of credit. Credit cards usually have variable rates. While you usually pay a monthly payment for each, a credit card doesn't have an "end date" — you can reuse the credit you pay off.
Use a personal loan if you need credit to cover a specific, large expense. Use a credit card if you want continuous access to credit for smaller expenses.
Frequently Asked Question
Q: What happens if I can't repay my personal loan on time?
A: Depending on the terms and conditions of the loan, you may face anything from late fees to collateral seizure. Look for loans without fees and payment penalties. Communicate with your lender if you think you'll miss a payment deadline. Some offer protections in certain circumstances.
Q: Can a personal loan help my credit?
A: Potentially, yes. A personal loan will raise your overall credit limit, which improves your credit utilization. You can also use a personal loan to consolidate your debt and make a smoother road to credit repair. Late or missed payments can hurt your credit. Be sure to only accept loans with terms that work for you financially.
Find a Personal Loan Now
A personal loan can help you fund a big purchase in installments. You can also consolidate debt and repair your credit with a personal loan. Use our list as a starting point and find the perfect personal loan now.