FREE Trial with Benzinga Pro happening right now!
Do you dream of doing business around the globe? An online international business degree is an effective way to learn the basics and master skills employers are looking for. You can also position yourself for an opportunity in this emerging field.
Best Online Colleges for an International Business Degree
There are so many degree options to choose from. How do you know which online international business degree is best?
We've done the legwork for you by compiling a list of the best online international business degrees. You'll find Benzinga's top picks, a description of each program and the cost of attendance.
Why Online International Business Education?
Do you want to work abroad in an international market? Maybe you want to work domestically but interact directly with others around the world? These are just a few reasons why you may be considering an online international business education.
Some other key benefits to keep in mind:
Discover best practices when doing business on the international stage or across borders.
Develop or enhance your negotiation skills.
Learn how to be a key player and complete in the developing global marketplace.
Gain an in-depth understanding of import and export trade law.
Design marketing strategies for emerging and established international markets.
Analyze political climates to make sound decisions.
These are just a handful of skills that you'll gain as an online international business student. You will also learn core business concepts and strategies that can be implemented in a domestic business role.
How to Choose an International Business School
There's a lot to love about online degree programs. If you're always on the go, you can log in when it's convenient for you and learn on your own terms. That doesn't mean you should settle for the first online program that catches your attention.
Consider the following.
Accessibility
You want a school that allows you to access course material 24/7. That way, you can work early in the morning, during your lunch break, in the middle of the night or whenever you have downtime in your busy schedule.
Electronic textbooks are also a significant plus. Instead of running from bookstore to bookstore or scouring the web to find what you need, it helps if you can access the book directly from the online dashboard where other resources are located. You'll also save a bundle by not having to go out and buy a hard copy.
Flexible start dates are another major plus. Some colleges and universities allow you to start when it's convenient, while others have a fixed schedule.
Support
Distance learning is different from what you'll get in the classroom. You must get accustomed to handling business electronically so you want a school that offers exceptional online support for distance learning students.
Admissions officers and specialized advisors should be available to assist with enrollment, transfer requests and course selections. Virtual financial aid support is also a must if you plan to apply for grants or loans to help offset education costs. Technical support is vital — you'll need to resolve any technology issues swiftly to maintain steady progress in the courses.
Affordability
A higher education degree is an investment that can pay dividends when you graduate and land the job of your dreams. As you scope out online international business degree options, you'll find that some are far pricier than others.
Only consider programs that give you the biggest bang for your buck. Cost per credit hour should be comparable to what similar institutions are charging. You may want to avoid institutions that have a history of implementing hefty tuition hikes each year.
Jobs Waiting for You With an International Business Degree
As an international business degree holder, you'll unlock the door to a world of career opportunities. Here are a few roles worth considering.
Multinational Manager
Multinational managers play an integral role in foreign-owned and domestic companies doing business globally. They work closely with other leaders in the organization to develop ways to help the organization operate more effectively.
Individuals in this role are also well-versed in best practices doing business across borders and are often tasked by their organization to handle pertinent issues. They're effective listeners, communicators and problem solvers.
Salaries vary widely by roles and responsibilities. Some multinational manager jobs start at $60,000 and others are in the low six figures.
International Financial Analyst
International financial analysts oversee a company's budget. Other responsibilities include creating forecasts based on past performance and industry trends, monitoring financial activity and compiling reports to provide to management and other key decision-makers.
According to the U.S. Bureau of Labor Statistics, the median salary for financial analysts is $85,660. You can earn even more by securing the Licensed International Financial Analyst (LIFA) designation.
International Trade Compliance Manager
Interested in pursuing a role in supply chain management? As an international trade compliance manager, you'll be responsible for mitigating trade-related risks by creating and implementing quality control programs. You'll also monitor core activities to identify areas that are vulnerable and devise plausible solutions.
The average starting salary for this role is $70,000, and some make as much as $131,000, according to ZipRecruiter.
Find the Right Online International Business Degree for You
Don't spend hours searching for the best online international business degree. Start with our list of affordable and highly-rated recommendations and compare your options to find the best fit.
Find an Online University
1. Southern New Hampshire University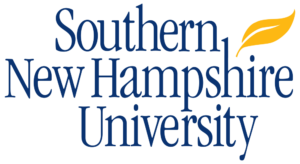 Southern New Hampshire University (SNHU) offers a Bachelor of Science in Business Administration degree with a concentration in international business. By enrolling in this program, you'll gain invaluable skills to help you flourish in a role that serves the global marketplace. You will also learn how international business activities are driven by various cultural, financial, marketing, management and political systems around the world.
Some additional benefits of choosing SNHU to continue your education:
A streamlined application process with no fee
Classes led by industry experts with real-world experience
Materials accessible through the online classroom 24/7
Dedicated student support team with specialized career advisors
Tuition is $320 per credit hour or $960 per course. The fee drops to $225 per credit hour or $675 per course if you or your spouse is a U.S. service member. A graduation fee of $150 also applies.
2. Liberty University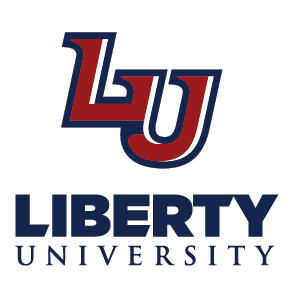 You can earn a B.S. in business administration – international business online from Liberty University. The program requires 120 credit hours and takes approximately 3.5 years to complete.
It focuses on trade practices between national governments, corporations, small businesses and individuals worldwide. The curriculum also delves into global business developments around the globe, along with economics, legal issues and politics as they relate to international business. Most importantly, you'll have the knowledge to sit for the Certified Global Business Professional (CGBP) examination.
Know that the program is accredited by the Council for Business Schools and Programs (ACBSP). Your degree will hold weight and give you leverage when applying for jobs after graduation.
Tuition is $390 per credit hour.
3. Golden Gate University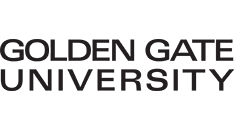 The Bachelor of Science in Business with an International Business Concentration from Golden Gate University will prepare you for multinational business success. You'll also learn the fundamentals of doing business across cultures.
Beyond the core curriculum, which covers accounting, finance, human resource management, marketing and critical key facets of business, the concentration requires you to complete the following courses:
Doing Business in East and Southeast Asia
Doing Business in Latin American
Doing Business in Western Europe
Import/Export Fundamentals
International Banking and Finance
International Banking
You'll also complete a management internship. Tuition is $660 per unit and you need 123 units to reach the finish line.
4. Florida International University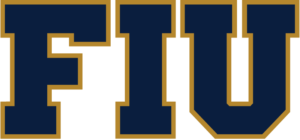 You don't have to relocate to Miami to enroll in one of the top international business programs in the world. Florida International University provides everything you need through its online platform.
The Bachelor of Business Administration with an internal business concentration is ranked number 2 in the nation by the U.S. News and World Report. It dives into fundamental principles and international trade. You'll also discover essential strategies that multinational companies leverage to operate successfully in cross-cultural environments.
It's $228.81 per credit hour for in-state students and $345.87 for all others. The program requires 120 credit hours to complete.
5. Columbia College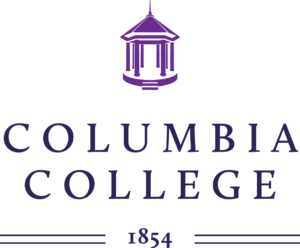 Columbia College offers both Bachelor of Arts and Bachelor of Science online degrees in international business. You'll develop advanced knowledge on international finance, cross-cultural management and international politics as it relates to business, global marketing and international law. The programs also equip students with core business knowledge.
It's free to apply and you can access course materials 24/7 from the online dashboard. Another major perk is the ability to work at an accelerated rate through the 8-week course track if you want to earn your degree faster.
Join over 20,000 who are currently pursuing their education online with Columbia College. Apply today or speak with an academic advisor to determine whether online international business degree programs are a good fit.
6. Fort Hays University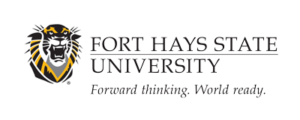 Seeking advanced knowledge related to cross-cultural business relations? Consider the online Bachelor of Business Administration Degree program from Fort Hays University.
It requires 120 credit hours and covers a host of vital concepts, including international finance, international marketing, international economics, cultural geography, comparative cultures and societies, international relations and more.
The courses are led by industry experts and investment advisors to help prepare you for rewarding careers in the marketplace. You can also leverage the knowledge to excel in your current role and land a lucrative promotion.
The cost of attendance for this program through FHSU online is only $218.67 per credit hour.
7. Minot State University

Develop skills that will serve you well on the global stage with an online international business degree from Minot State University. Throughout the program, you'll learn about other countries' customers and cultures, learn to be more open-minded, gain a better understanding of verbal and nonverbal cues and discover strategies to help you adapt.
The Bachelor of Science in International Business degree program is accredited by the International Accreditation Council for Business Education (IACBE). When you enroll, you'll have the opportunity to study or intern abroad to get valuable experience before entering the workforce.
Tuition is $316.31 per credit hour and financial aid is available for those who qualify. Take advantage of this affordable, flexible degree program — continue your education by registering today.
8. Linfield College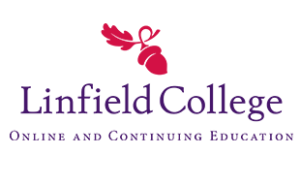 The international business degree program from Linfield University caters to professionals who want to hone their skills and excel in the global marketplace. It sheds light on the practical principles and tactics used in cross-border business relations.
A dedicated admission counselor will lead the way and help assist you with transferring credits. Once you're enrolled, a technical support team can help with any issues you may encounter.
Online students also enjoy free online academic tutoring services, along with research and library assistance. You can also take advantage of career planning assistance.
The cost of attendance is $495 per credit hour.
9. Davenport University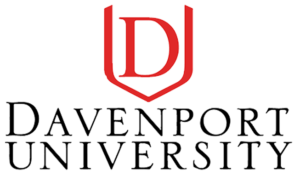 Capitalize on the wave of global business growth by positioning yourself to work in an international setting. Davenport University offers a Bachelor of Business Administration degree in International Studies.
Courses are led by seasoned instructors and classes cover business law, finance, marketing, human resource management and strategic management from an international perspective. You'll also learn how to assess and develop strategies for international segments. The degree program requires you to study or work abroad to gain real-world experience.
You'll have the knowledge you need to operate effectively in both domestic and global markets.
The fees are $519 per credit hour for non-Michigan residents and $777 per credit hour for Michigan residents.
10. University of Houston Downtown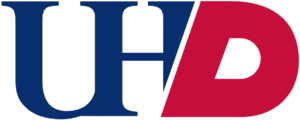 The University of Houston Downtown is another top-ranked provider of online International Business programs. The UHD Davies College of Business offers several programs accredited by the Association to Advance College Schools of Business (AACSB), including the Bachelor of Business Administration in International Business.
The curriculum is a medley of core business knowledge and international business practices, policies and theories. You'll be equipped with the knowledge and skills needed to stand out in international business, finance, marketing, trade and global cross-cultural management fields.
Distance learners also have the opportunity to connect with professionals in the Houston business community. You can forge and cultivate relationships to help you get your foot in the door with potential employers.
Find the Right Online International Business Degree for You
Don't spend hours searching for the best online international business degree. Start with our list of affordable and highly-rated recommendations and compare your options to find the best fit.
Continue reading:
Southern New Hampshire University Online
SNHU Online Offers:
Flexible schedules
Affordable tuition
Online tutoring
Access to electronic research materials
Specialized academic advising
Supportive online community