Want to jump straight to health insurance quotes? Compare here and find the cheapest premium with the best coverage.
Looking for health insurance in The Sooner State? Finding the right plan can be confusing. Here's everything you need to know about Oklahoma health insurance.
Best Health Insurance Providers in Oklahoma
The best way to find health insurance that meets your needs and your budget is to look at multiple plans. Here are the 5 best health insurance providers in Oklahoma:
1. Bright Health
Bright Health offers individual and family health insurance plans. Its network providers offer accessible care. You can see many providers with no referral. Bright Health also offers impressive extras.
It provides its members with a debit card, which it loads with cash rewards when you complete wellness activities. It also provides rides to and from appointments and offers meal delivery after hospital stays.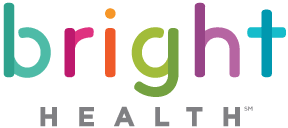 Disclosure: Bright HealthCare provides small business, individual, family and Medicare Advantage health insurance plans. These plans are only available in limited markets in the United States, and the company further limits its reach by only covering services performed by participating providers. There are several advantages to the plans from this company. Its variety of plan options can provide a great value at a low cost for many people. Telehealth services are also covered by these plans. Even with its advantages, though, there is 1 downside — a high number of customer complaints. Overall, Bright HealthCare is a solid option to explore for those looking for affordable health plans, especially healthy people who don't anticipate needing much healthcare.
# of Healthcare Providers
Depends on location
1 Minute Review
Coverage, plans and benefits only available in select areas and with select plans.
Best For
People who want a $0 deductible plan
People who want telehealth coverage
People who don't anticipate many healthcare expenses
Pros
Focuses on personalized services through its Care Partner networks
Plans are affordable, and in some markets, the best deal
Some plans offer $0 deductibles
Cons
Coverage is available in select markets only
There is a high number of customer service complaints
2. BlueCross BlueShield of Oklahoma
BlueCross BlueShield of Oklahoma offers the largest network in Oklahoma. It also offers the largest network in the U.S. if you need to seek care while traveling.
BlueCross BlueShield offers Medicare plans and individual and family health insurance plans. It has an impressive rate of customer satisfaction. It also offers a mobile app to make it easy to manage your health care on the go.

# of Healthcare Providers
28k+
1 Minute Review
Blue Cross Blue Shield consists of 35 separate companies that provide health insurance for roughly one-third of Americans. The company serves all 50 states, Washington D.C., Puerto Rico, and many international areas.
While you look into the BCBS affiliates near you, understand what health plans are available as well as the health insurance cost. It offers extensive coverage that gives just about every American the opportunity to purchase a BCBS-affiliated health plan. However, be sure to read up on the company because the premiums and deductibles may not suit you and your circumstances. 
Best For
Desire for a new doctor with plenty of options
No cap on annual maximum limits
Comprehensive coverage with exclusive discounts and partnerships
Pros
Coverage in all 50 states and outside the country
Covers both generic and brand-name drugs
Wide network of doctors, hospitals and specialists
Cons
Plans offered through regional companies, meaning you must look to your regional company for specific policies
Main customer service helpline may be difficult to reach
3. Medica
Medica offers individual and family plans to Oklahoma residents. It has 2 network options. Medica Quest is broader and covers most of Oklahoma. Harmony by Medica is available in fewer counties.
Both plans offer emergency coverage when you travel. Medica also offers online access to your account information and 24/7 health care assistance. It also has wellness programs and a service that allows you to call a nurse any time.
4. UnitedHealthcare
UnitedHealthcare offers health insurance plans that work with Medicare. It offers Medicare Advantage plans with prescription coverage. These plans have a provider network.
They also include dental coverage, eyewear coverage and hearing aid coverage. UnitedHealthcare also offers Medicare supplement plans, which don't have a provider network. AARP endorses UnitedHealthcare.
# of Healthcare Providers
855k+
1 Minute Review
UnitedHealthcare is an insurance company that is dedicated to making the health care system work better for everyone. Its plans can serve customers of all ages, starting in childhood and continuing all the way through the retirement years. The company partners with more than 1.3 million health care professionals and over 6,500 hospitals to give customers the freedom to access healthcare wherever they are. This insurance provider has a strong financial standing and good ratings, making it a reliable option for just about anybody.
Best For
People who want flexibility in their health care coverage
People who want supplemental insurance coverage
People who qualify for both Medicare and Medicaid
Pros
Offers a wide variety of plans
Strong financial and customer service ratings
ACA and non ACA plans available
Cons
Not all plans ACA-compliant
The website can make it difficult to get a quote
5. GlobalHealth
GlobalHealth is the top-rated health insurance plan according to the National Committee for Quality Assurance. GlobalHealth offers plans through Oklahoma employers. It also offers plans to consumers who are on Medicare.
Its Medicare Advantage plans don't require referrals when you see in-network providers. Its plans also have dental, vision and hearing benefits and no deductibles.
What You Should Know About Health Insurance
Health insurance is an agreement between you and an insurance company. You pay a premium to the insurance company, and the insurance company helps to cover your health care costs. This doesn't mean that the insurance will cover all your health care costs.
As you start shopping for health insurance, you may focus on the monthly premium. The premium is important, but it's only the starting point when it comes to potential costs. Health insurance plans may also have:
A deductible: Your deductible is the amount you have to pay for covered health care services before your plan starts covering costs. Let's say you have a plan with a $2,000 annual deductible. It's the beginning of the year, and you haven't had any health care expenses yet. You get sick and you're in the hospital for a couple of days. Your bill is $5,000. You will pay the first $2,000 of the bill since you have a $2,000 deductible. You might have to pay more than that, depending on your coinsurance and copays for hospital stays. Insurance plans usually don't require you to meet your deductible before they cover preventive care services.
Copays: A copay is a set amount that you pay for a covered service. A plan might have a $10 copay that you pay when you see your primary care provider. You might pay a $20 copay when you see a specialist.
Coinsurance: Coinsurance is a percentage you pay for a covered service. You might pay 20% of the cost of a hospital stay.
Out-of-pocket maximum: This is the maximum you would pay for covered services in a year. This includes your copays, coinsurance costs and the deductible.
It's essential to look at all of these numbers when you're choosing a health insurance plan.
Average Cost of Health Insurance in Oklahoma
When it comes to how to get health insurance, people may get it through an employer, on their own or through the state. Employers often help cover the cost of premiums when they offer health insurance. You typically still have to pay a percentage of the costs, though. According to The Commonwealth Fund, employees pay an average of $1,293 per year for single coverage in Oklahoma. This is lower than the national average of $1,427. Oklahoma residents pay an average of $5,306 per year for a family plan, which is a bit lower than the national average of $5,431.
Health insurance companies don't usually offer discounts. Some insurance companies do offer incentives for participating in wellness activities like exercise. They might offer money you can use to pay for copays or a gift card.
Types of Health Coverage
The type of health insurance you buy also impacts your costs. Here are the most common types:
HMO: A health maintenance organization (HMO) keeps costs down by having a network of providers. A primary care provider manages your health care. If you need to see a specialist, you usually need to see your primary care provider first and get a referral. Some HMOs will allow you to see providers outside of your network, but you pay more if you do.
PPO: A preferred provider organization (PPO) also has a network. You can typically see a specialist without a referral. You can see providers outside your network, but you pay a little more than if you stay in the network.
POS: A point-of-service (POS) plan has qualities of an HMO and a PPO. It has a network, and you can see providers outside the network. You pay more when you see an out-of-network provider. You don't need a referral to see in-network specialists, but you do need a referral to see out-of-network specialists.
HDHP: A high-deductible health plan (HDHP) can be any of these types of plans. The high deductible means that you pay a lot out of pocket before the plan coverage starts. This means your monthly premiums are lower. You can combine some of these plans with a health savings account (HSA). You can put pretax money in an HSA and use that money to pay for qualified expenses such as deductibles, copays and some dental expenses.
The best plan type for you depends on your budget and your healthcare needs. Let's say you have a doctor you prefer. Ideally, you'd choose a plan that has that doctor in its network. If you can't find a plan that includes your doctor, you could choose a PPO since you can see out-of-network providers.
What Does Health Insurance Cover?
Health insurance plans cover expenses that the insurance company considers medically necessary. Health insurance plans that companies sell through the Oklahoma health insurance marketplace are required to cover essential health benefits. These include:
Preventive care services: Preventive care services include annual exams and screenings. It also includes care for chronic conditions such as diabetes.
Pediatric services: If you purchase a family plan, children are entitled to health care, dental care and vision care.
Emergency services: Health insurance companies are usually more flexible when it comes to emergencies. For example, they typically cover care at out-of-network hospitals if that's the closest place to be treated.
Maternity care: Marketplace health insurance plans cover pregnancy care, delivery and newborn care.
Prescription medications: The costs of a prescription varies depending on whether it's generic or brand-name.
Hospitalization: This includes medically-necessary surgeries and stays to treat illnesses.
Mental health treatment: This includes counseling and treatment for substance use disorder.
Outpatient care: Doctors can often perform surgeries on an outpatient basis. These procedures are usually covered as long as the surgery is medically necessary.
Rehabilitative and habilitative devices and services: These are devices and services to help manage injuries and chronic conditions. A walker to help walk after an injury is an example.
Health insurance plans that are sold outside the marketplace also usually cover these services. Check each plan's coverage to be sure.
What Does Health Insurance Not Cover?
Health insurance doesn't cover everything. Here are the services that health insurance doesn't usually cover:
Dental care: Most health insurance plans don't include dental care for adults. You may be able to buy a separate dental plan.
Vision care: Plans also don't usually include routine vision care for glasses and contacts. You may be able to purchase a standalone vision plan.
Hearing aids: Health insurance plans typically don't cover hearing aids.
Alternative therapies: Health insurance coverage varies widely when it comes to alternative therapies like acupuncture. Some don't cover alternative therapies. Others provide limited coverage.
Cosmetic surgery: Health insurance plans typically don't cover elective cosmetic surgeries. Plans may cover cosmetic surgeries that are related to essential medical care, such as reconstruction after a mastectomy.
Fertility treatments: Plans may not cover fertility treatments, but this varies by state.
As you look for affordable health insurance, review each plan's coverage carefully.
Choosing Oklahoma Health Insurance
Choosing a health insurance plan is a big decision. Keep your budget in mind. It might be tempting to choose the plan with the lowest monthly premium. That plan may have a high deductible, though. A high deductible can work if you have savings to cover your out-of-pocket costs. It can also work if you don't use your health insurance often. Consider your out-of-pocket costs, how often you use your health insurance and your prescription needs when you choose a plan.