Did you know most of our readers prefer DentalInsurance.com for their dental insurance needs?
The "Journal of Prosthetic Dentistry" states that more than 37.9 million Americans will need access to dentures in 2020.
If dentures are on your horizon, it's likely you also need to look into affordable dental insurance to help pay for them. Take a look at Benzinga's guide to find the best dental insurance that covers dentures.
Best Dental Insurance Providers that Cover Dentures
Transitioning to dentures is a serious investment and a solid dental insurance or savings plan can help you afford the change. Take a look at our best dental insurance providers that cover dentures.
1. Cigna
A dental savings plan never has a wait period and you're guaranteed acceptance. Cigna comes in at best overall for denture coverage because its benefits balance wait time and savings.

Cigna's CIGNAPlus dental savings plan includes dentures. An individual plan is $131.71 per year. Cigna claims you could save more than 40% on your total cost for dentures immediately, and most traditional insurance plans cover 50% after at least a 1-year wait period.

Cigna works with more than 110,000 providers throughout the country, so finding a dentist that can partner with your plan for maximum savings is possible.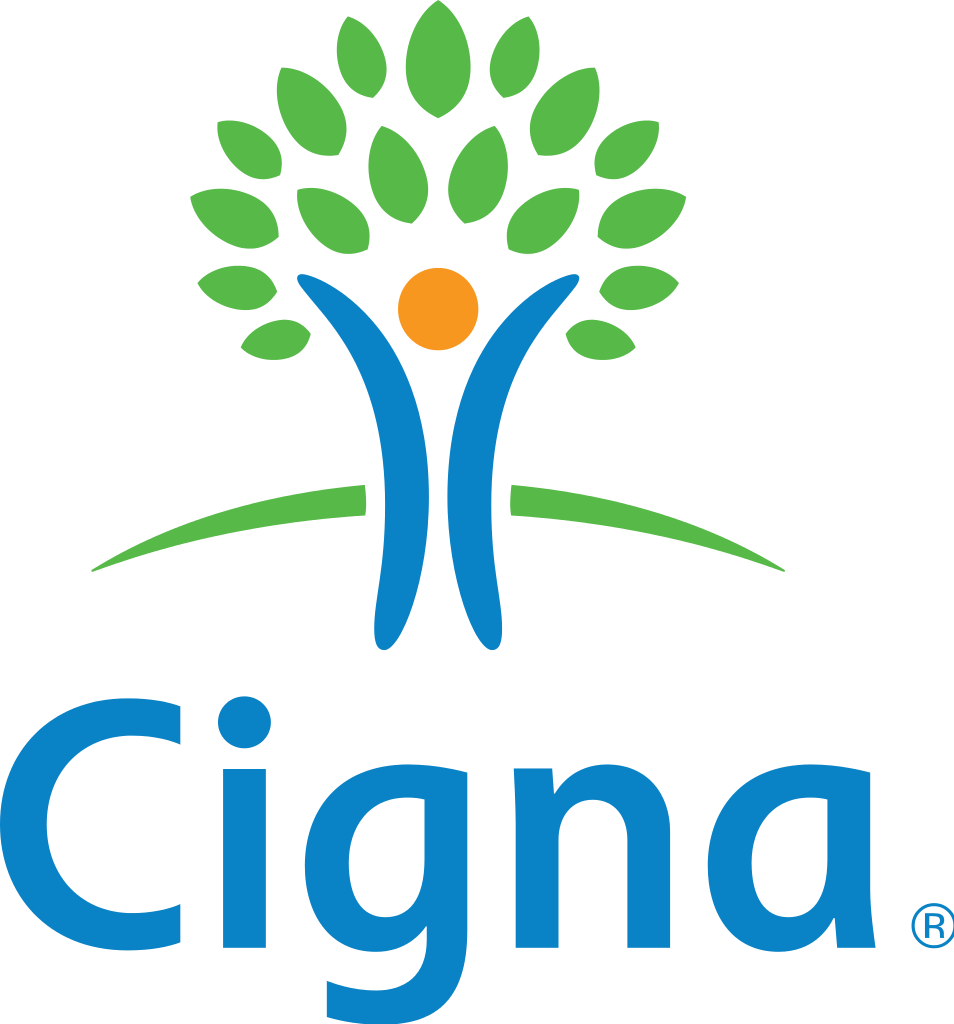 Disclosure: Not every plan is available in every area or to every customer.
Best For
Affordable annual premiums
1 Minute Review
The Cigna Dental Savings Plan is a more affordable alternative to traditional dental insurance. Like traditional health or dental insurance, you'll pay a premium to keep your discount plan current. However, instead of paying a premium every month, you'll pay off your entire annual premium when you sign up for coverage. When you need dental treatment, you can use your Cigna Dental Savings plan to receive a discount on services. Fees vary by region, but on average, dental plan holders save about 35% on their treatments. Using a dental plan in lieu of insurance also allows you to get the services you need without the hassle of filing a claim. 
While not a form of dental insurance, investing in a dental savings plan can help you control the costs of your oral care needs. Unlike many dental insurance options, the Cigna Dental Savings Plan can be used for cosmetic dentistry and orthodontics care so long as you choose a service provider that's within Cigna's network. Though a savings plan won't cover any of the costs of your actual care, it can provide individuals and families with an option to lower their costs without breaking the bank. 
Best For
Anyone who doesn't have dental insurance
Anyone looking to save money on dental care costs
Families looking for affordable dental assistance
Pros
Allows you to save an average of 35% on dental care costs
Includes a network of 88,000 dental professionals
Discounts can be used on cosmetic dental procedures
Cons
Does not cover any portion of your dental care costs
Not available in every state
2. Careington
Careington is another dental saving plan provider that can help you pay for denture work immediately. The Careington 500 Series dental savings plan lets you take your discount immediately, and individual plans come in at just $131.71 per year.

You can save nearly 40% on dentures with the plan, and your routine preventive or minor dental work qualifies for a discount too. There is no authorization and no annual limits. Also, don't forget that savings plans require no claims paperwork. And what you pay at the office after your dental work is all you'll pay.

get started
securely through Careington Dental's website
Best For
No annual maximums
1 Minute Review
Careington Dental Insurance isn't technically insurance — it's a dental savings plan. Enrolling in a Careington plan allows you access to dental care from participating providers at a reduced cost. You'll find a large network of participating dentists, immediate coverage and no age limits.
Best For
Affordable coverage
No annual maximums
Pros
Large network of participating dentists
Immediate coverage
Cons
Some dentists don't participate
Fee schedule can be confusing
3. Humana
Humana's Dental Loyalty Plus PPO plan could be worth the wait. The first year of the plan Humana only covers 20% of your denture bill, but by year 3 it will cover 50%.

Humana's monthly premium averages $34.99, and the annual maximum increases from $1,000 to $1,500 between year 1 and year 3. You can see any dentist, but if you stay in network, you can save more than 25%.

On top of denture coverage, this plan offers 100% coverage of preventive care, your choice of dentist and a one-time deductible.
1 Minute Review
As one of the largest and most popular dental insurance providers in the United States, Humana offers customers a wide network of dentists, with approximately 270,000 current dental care providers. Humana dental insurance lets you save money on costs without traveling far for care. Rates for basic plans are low and include 100% coverage for preventive services. Humana can help you get the most out of your money for dental benefits. 
Best For
Families
Early retirees
Entrepreneurs
Pros
Preventive care at 100% coverage
Can be used with more than 270,000 dentists nationwide
Cons
Annual maximum benefits as low as $1,000
Can be used with more than 270,000 dentists nationwide
4. UnitedHealthcare
UnitedHealthcare dental plans allow you to purchase your own insurance, especially when dental isn't covered where you work. Most health plans have no options for dental, and you'll need to come here for help. Yes, you might've found a plan in the healthcare marketplace, but you still need dental coverage.
Check with United to learn more about eligibility, and you will find that its plans cover:
Preventative care
Emergency care
Fillings
Root canals
Retainers
There is large network of providers to choose from. The carrier has no age restrictions, and you pay the dentist directly—no need to wait around for claims or extra bills to arrive in the mail.
5. Best for Choice: Delta Dental
Delta Dental has 2 options for denture coverage — Preferred Prime and Platinum Prime. Both are PPO plans and both require a 12-month wait for dentures. After the wait, both covers 50% of your denture costs. The biggest differences are the monthly premiums and annual maximums.

Preferred Prime offers a $1,000 annual maximum and a monthly premium of about $40. Platinum Prime runs $57.22 each month, but the maximum is $2,000. Depending on your provider and the type of dentures you choose, Dental Dental could help you foot the bill.
Best For
Cleaning + exams
1 Minute Review
Delta Dental is a dental insurance company with over 80 million members and a network of nearly 339,000 dentists nationwide. As the largest dental insurer in the U.S., Delta Dental offers coverage for individuals and families and small businesses and retirees. With over 60 years of experience, Delta Dental offers some of America's best dental insurance plans.
Best For
Orthodontic procedures
Cleaning and exams
Pros
Nationwide coverage available
Multiple dental insurance options
Price matches discount providers
No waiting period for preventative treatments
Cons
Availability varies by state
Does Dental Insurance Cover Dentures?
The majority of dental insurance plans provide some coverage. Plans categorize dentures under restorative covers, so 50% coverage of denture services is standard.

You may come up against some limitations in your denture coverage under a standard policy, such as a waiting period of 6 months to 1 year as a new patient. Most standard dental policies also have a $1,000 annual limit, which won't even come close to covering your denture bill.

It's possible you won't have any coverage for major restorative procedures like dentures if you have a low premium or high-deductible plan. Your best bet is to look for a provider early on if dentures are going to be necessary. Open enrollment is a great time to make the switch.
Types of Dental Coverage
You can find a wide range of dental coverage plans out there. It's normal to feel confused by the array of options. If you've never shopped around outside what an employer provides, here's a quick breakdown of the coverage types you'll encounter in the market.
1. Preferred Provider Organization (PPO)
A PPO plan is insurance combined with a network of dentists that work with your insurance company. Your insurance provider and preferred dental providers agree to offer you specified services for set fees. You need to go to a preferred provider to ensure you have coverage.
2. Dental Health Maintenance Organization (DHMO)
DHMOs prepay contracted dentists a certain amount each month for each patient assigned to that dentist. Dentists must then provide certain contracted services at no cost or reduced cost to those patients.

The plan usually does not reimburse the dentist or patient for individual services. You must receive treatment at a contracted office in order to receive a benefit.
3. Indemnity Plans or Traditional Insurance
This type of plan is likely what comes to mind when you think about how insurance works. An indemnity dental plan — also known as traditional insurance — pays claims based on the procedures performed. The insurance company usually pays a set percentage of your charges.

Some plans let you choose your own dentist, but others require you to visit within a network like a PPO. Most plans have a maximum allowance for each procedure.
4. Direct Reimbursement
Reimbursement is a self-funded plan. You can go to the dentist of your choice. Some plans ask you to pay the dentist directly and request reimbursement. Other plans pay the dental office directly. Reimbursement plans don't limit the services — your limitations hinge on total dollars spent.
5. Point of Service (POS) Plans
Point of service plans allow you some choice in providers — for a price. You'll still designate a primary dental office. But you have the option to find treatment out of network. If you do that, your reimbursement will be based on a low table of allowances and your benefits will be less than if you had service within your network.
6. Discount or Referral Plans
Discount and referral plans aren't insurance, but they can still help you manage the costs of dental care. The discount provider contracts with a group of dental offices and essentially sells you a card that gets you services at a discounted price. You pay the discounted rate when you receive care.
7. Exclusive Provider Organizations (EPO)
Just like the name suggests, exclusive provider organization plans require you use only participating dentists to be reimbursed by the plan. These plans strictly limit provider choices and access to care.
8. Table or Schedule of Allowances Plans
These plans pay a set dollar amount for each procedure, no matter the actual charges. You're responsible for the difference between what your plan pays and what your dentist charges. Sometimes these plans are paired with a PPO so dentists are given a maximum amount patients can be charged.
Average Cost of Dental Insurance that Covers Dentures
An individual dental policy averages about $350 per year. You may pay $500 or more for a family. Dental discount plans are about half that cost or even less. You'll usually pay your dental insurance premium monthly, while a discount plan is an annual payment.

Many dental plans have an annual cap for reimbursement — $1,000 to $1,500 is normal. Dental discount plans usually don't have a cap.

Cheaper dentures run $400 to $1,000 per plate (the top or bottom of your jaw), and custom dentures are at least $2,500 per plate.
What to Look for in a Dental Insurance Provider
Anytime you shop for insurance, pay attention to factors like customer satisfaction and what you'll end up paying for a premium each month. Strike a balance between both — don't overpay for services you don't need, but don't choose the cheapest provider if it doesn't support your individual needs.

The most important qualifications for dentures are whether the provider covers dentures and the annual cap for reimbursement. Because annual caps are usually much less than the cost for a set of dentures, dental discount or savings plans can be the best route for denture savings.
Find Denture Coverage Today
Whether you're willing to wait or need help paying for dentures soon, there is a plan to fit your needs. Dental insurance can provide more comprehensive care over time, but a dental discount plan offers immediate savings with no period and guaranteed acceptance.

Shop around to weigh the benefit of time and savings — enter your ZIP code to compare quotes for dental insurance today.
Dental Insurance Methodology
To determine the best dental insurance providers, we pored through all United States carriers. We winnowed the list by only including companies that have a wide coverage area and product offering. To further break down the list to the true best dental insurance providers, we gave weight to carriers that offer discounts, are available in all states and have multiple payment plan options.
Dental Plans Promo
Get 10% off any dental savings plan at DentalPlans.com. You can reduce your dental care costs by saving 10-60% off at the dentist!