An estimated 90% of all startup companies fail. Whether it is from a lack of money or a lack of knowledge, this means a hefty 9 out of 10 startups will not succeed. A popular way for startups to get into that 10% is through accelerators, and today we will introduce you to some of our favorite accelerators in Boston.
What is an Accelerator?
A startup accelerator is a company that provides support, both financially and as an educational mentorship, to startup companies. Multiple startup companies typically will be involved with the accelerator as they work to accelerate the early stages of their companies.
The learning curve for startups usually takes years, but an accelerator program attempts to teach it all in a few months. Accelerator companies usually take an equity percentage of the startup in exchange for investing money and time into the business.
What Type of Companies are Accelerators For?
Accelerators are for startup companies that are looking to receive both financial and educational mentorship from experts in their fields.
How to Pick the Right Accelerator
Different accelerators focus on different industries so you want to choose the 1 that has experience in your field. The amount of equity you are willing to give up, if any, also plays a factor in which accelerator you should choose as the rates vary between programs. The accelerator you choose should fit your needs, whether that be more financial-based or educational mentorship-based.
Top Accelerators in Boston
These are our picks for the best accelerators and incubators in Boston, Massachusetts.
1. Best Accelerator for FinTech: TechStars Boston, founded 2009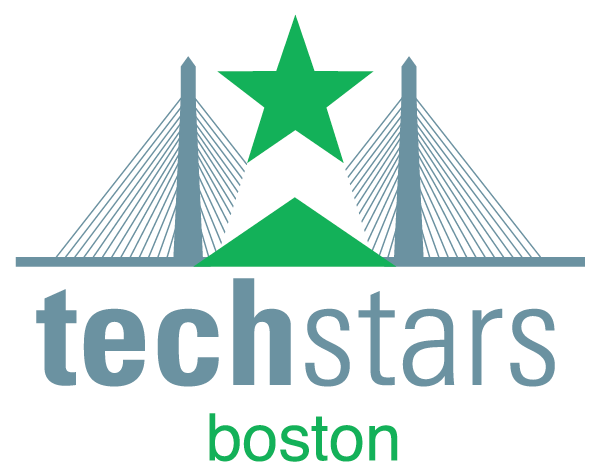 If you are looking to join an accelerator, Techstars Boston is 1 of the premier accelerators — not just in Boston but throughout the United States. Every year, Techstars accepts 500 companies to participate in a 3-month accelerator program. The program is mentorship-driven and includes a $120,000 investment. Startups that choose Techstars also receive access to the Techstars Network for life.
Techstars Boston has invested in some extremely successful companies such as PillPack, GrabCAD and Kinvey. It has invested in a total of 2,379 companies, put forth $11.4 billion in total funding, has a $32.3 billion market cap and has 85.8% of its startup investments still active or acquired.
2. Best Free Accelerator: MassChallenge Boston, founded 2009
It usually is not cheap to participate in an accelerator program, whether it be entrance fees or giving up equity in the company. MassChallenge Boston is different because it doesn't take any of your company's equity and there is no cost to participate. Instead MassChallenge Boston chooses to give away more than $1 million in cash prizes and scholarships annually. MassChallenge Boston's 4-month program provides you with a personally tailored plan to ensure your success, connections to leading experts and mentors and access to a network of more than 2,500 alumni.
Notable companies that have participated in MassChallenge Boston are TellusLabs, ViralGains and Hydroswarm. Since 2010, MassChallenge has helped 2,344 startups, raised $5 billion, awarded $15.4 million in cash prizes, generated $2.7 billion in revenue and created 136,000 jobs.
3. Best Accelerator for Edtech: LearnLaunch, founded 2013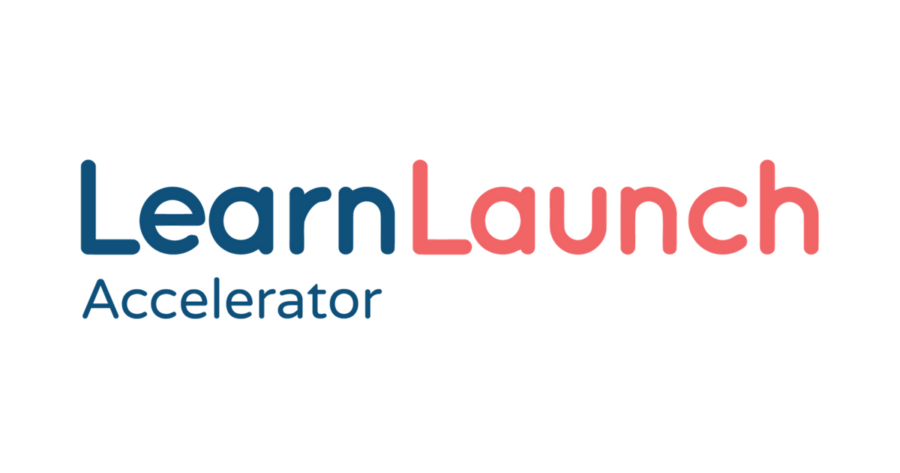 If your startup specializes in educational technology (edtech), LearnLaunch is the accelerator program for you. Specializing in edtech, LearnLaunch has 2 accelerator programs: Boost for early-stage startups and Breakthrough for later-stage startups.
The Boost program is 3 months with between 6 and10 other startups and investments up to $70,000. For the more developed startups, the Breakthrough program is designed specifically for that company with investments up to $120,K.
LearnLaunch has accelerated 71 companies with over $2 million invested. Some notable edtech companies that have used LearnLaunch are Beagle, Thimble and Speak Agent.
4. Best Local Accelerator: TiE ScaleUp, founded 2015

If you are looking for mentorship with local Bostonians who have successfully created their own startups, look no further than TiE ScaleUp. Covering 12 unique sectors, each startup is given 2 mentors in their field who have firsthand experience in their position. Startups are put into cohorts with other startups as they strive to make themselves better.
TiE ScaleUp has helped 79 startups, raised over $144 million and created 358 active jobs. Successful companies they have invested in include Uconnect, Zyprr and Experfy Inc.
5. Best Accelerator for BioTech: Harvard Blavatnik Biomedical Accelerator, founded 2013

Looking for prestige? One of the most prestigious schools in the world, Harvard University, is home to 1 of the best biomedical accelerators in the world — the Blavatnik Biomedical Accelerator. This accelerator attempts to help the early-stage research startups become validated biomedical technology. Research startups are guided by a team of experts in both research and business as well as funding. It funds technology products in the fields of therapeutics, diagnostics/biomarkers, instruments and other biomedical technologies.
The Blavatnik Biomedical Accelerator has contributed $22 million to research and development for 122 projects with nearly half of all completed products entering the industry, whether they are bought out by an already established company or continuing collectively with their startups.
For the 17 of those that continued with their startups, they have collectively raised more than $1.2 billion in equity financing. Some of their most notable research achievements include the development of an oral means to deliver therapeutics, intracellular drug delivery and tactile hypersensitivity.
6. Best Accelerator for Engineering: Harvard Physical Sciences and Engineering Accelerator, founded 2013

Because 1 accelerator program is not enough, Harvard University also hosts the Physical Sciences and Engineering Accelerator (PSE). With an end goal of either forming a startup, licensing technology to an already established company or continuing research, the PSE accelerator is your best friend if you're in the physical sciences and engineering field. Modeled after Harvard's other accelerator, the Blavatnik Biomedical Accelerator, participants receive both financial aid as well as mentorship by leading experts in their field of study.
The 30 projects that have gone through the PSE accelerator have collectively been awarded $2.7 million in grants, resulting in 13 new startups that have raised $60 million in financing. Photonic integrated circuits, flow batteries for grid-scale energy storage and flat optics for imagery and illumination are just some of the many success stories at Harvard's Physical Sciences and Engineering Accelerator.
7. Best Accelerator for Women: Babson WIN Growth Lab Venture Accelerator, founded 2020
Created by women for women, Babson College's Women Innovating Now (WIN) Growth Lab Venture Accelerator is great for women who want to join an accelerator of like-minded women. Taking zero equity, the WIN accelerator is free for current students and alumni of Babson College, although it does cost money for outside startups.
What differentiates WIN from other accelerators is that it focuses on gender politics in the workplace and how to succeed when discriminatory practices are present. WIN focuses equally on developing the business and developing the entrepreneur. The 12-week program's services include 1-on-1 coaching, peer meetings and platforming opportunities.
8. Best Venture Fund for Tough Tech: The Engine, founded 2016
Created by the Massachusetts Institute of Technology (MIT), The Engine is a venture fund focused on helping startups that are working to solve some of the world's biggest problems. Intended for Tough Tech, The Engine has more than 25,000 square feet of office, lab and advanced technology space. It also provides long-term financial assistance and connections with leaders in a startup's field.
The Engine's yearly Tough Tech Summit provides startups opportunities to meet with experts and more investors for their projects. Startups affiliated with The Engine attempt to solve a wide variety of problems, including medical improvements, environmental improvements and general technological growth.
The Engine has invested in a total of 30 unique businesses, including Emvolon (converting wasted resources into valuable liquid chemicals), Commonwealth Fusion Systems (creating safe carbon-free power for the grid in 10-15 years) and Celestial AI (harnessing photonics to advance AI technology).
9. Best Accelerator for Networking: FinTech Sandbox, founded 2014

Instead of asking for fees or equity, FinTech Sandbox asks you to use your startup to change the world using fintech. When you partner with FinTech Sandbox, you gain access to its more than 40 business partners and $15,000 in credits to Amazon Web Services. It also provides amazing financial data in the form of market, banking, investment and corporate fundamentals.
Joining FinTech Sandbox also gives you access to a network of more than 9,000 people and the 200 startups it has accelerated. FinTech's current featured startups include Avenue, Dojima, Auquan and Scorable.
10. Best Climate Tech Accelerator: Greentown Launch, founded 2015
By partnering with established, corporate businesses, Greentown Launch helps climate-focused technology startups become successful entities that can participate in the fight against climate change. Greentown Launch will create different challenges for startups to participate in.
The InNOVAte 2019 Challenge saw a partnership with Saint-Gobain's North America Research Center, and The Bold Ideas Challenge (2018) saw a partnership with Schneider Electric. Greentown Launch's parent company is Greentown Labs, the largest climate tech startup incubator in North America.
The Accelerator Sphere of Boston
Boston plays host to some of the top accelerator programs in the world, covering a wide variety of industries. Many of your favorite companies went through a Boston accelerator, so if you are interested in using an accelerator to help your startup, Boston is a great place to be.
Read also: